Gellert Grindelwald and Albus Dumbledore: Everything You Need To Know For 'Fantastic Beasts 2'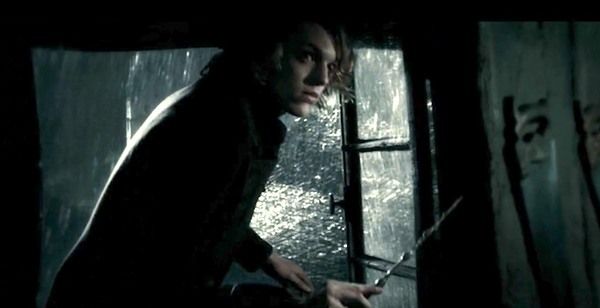 The Ministry of Magic Public Information Services—that is, the Warner Bros. publicity department—was in high gear Thursday getting information out about a return to the Potterverse. Fans got their first look at the second film in the Fantastic Beasts series, which also got a title and a relase date: Fantastic Beasts: The Crimes of Grindelwald will be in theaters November 16, 2018.
There was also a magical moving picture (or as Muggles call it, a gif) showing the cast, including new characters like Leta Lestrange (Zoë Kravitz) and Theseus Scamander Callum Turner). But all anyone really cares about is Albus Dumbledore (Jude Law) and Gellert Grindelwald (Johnny Depp).
Casual fans of the Potter books and films may recall that Grindelwald was the "first Voldemort"—the dark wizard whom Dumbledore defeated, though did not kill, in battle. Now The Crimes of Grindelwald and the subsequent Fantastic Beast films will explore the years leading up that infamous battle in 1945. (The first Fantastic Beasts took place in 1926.)
Here's what you need to know about the history between those two powerful wizards.
Grindelwald and Dumbledore's relationship
Grindelwald and Dumbledore were childhood best friends, growing up in Godric's Hollow. Grindelwald went to Durmstrang, while Dumbledore attended Hogwarts. The two brillaint buddies bonded over their grand schemes for a wizarding revolution over Muggles. In Chapter 35 of Deathly Hallows, "King's Cross," Dumbledore shockingly reveals he was on board with "Muggle subservience." He tells Harry at the time, he felt "it would all be for the greater good, and any harm done would be repaid a hundredfold in benefits for wizards. Did I know, in my heart of hearts, what Gellert Grindelwald was? I think I did, but I closed my eyes."
In 2007, J.K. Rowling famously revealed Dumbledore was gay, and that he had fallen in love with Grindelwald. We don't know whether that relationship will be evident in Fantastic Beasts, but Rowling has hinted Dumbledore's sexuality will be made clear.
Grindelwald and the Deathly Hallows
The seventh and final Harry Potter book introduced the idea of the Hallows. When someone posseses the three magical items—the Elder Wand, the Invisibility Cloak and the Resurrection Stone—they become the master of death. As childhood friends, Grindelwald and Dumbledore were fascinated by the Hallows. But when Grindelwald stole the Elder Wand from Gregorovitch the wandmaker, the power went to his head and he became evil. Eventually, Dumbledore "defeated" Grindelwald and sent him to wizard prison, Nurmengard. Years later, Voldemort visits Grindelwald in prison seeking the Elder Wand.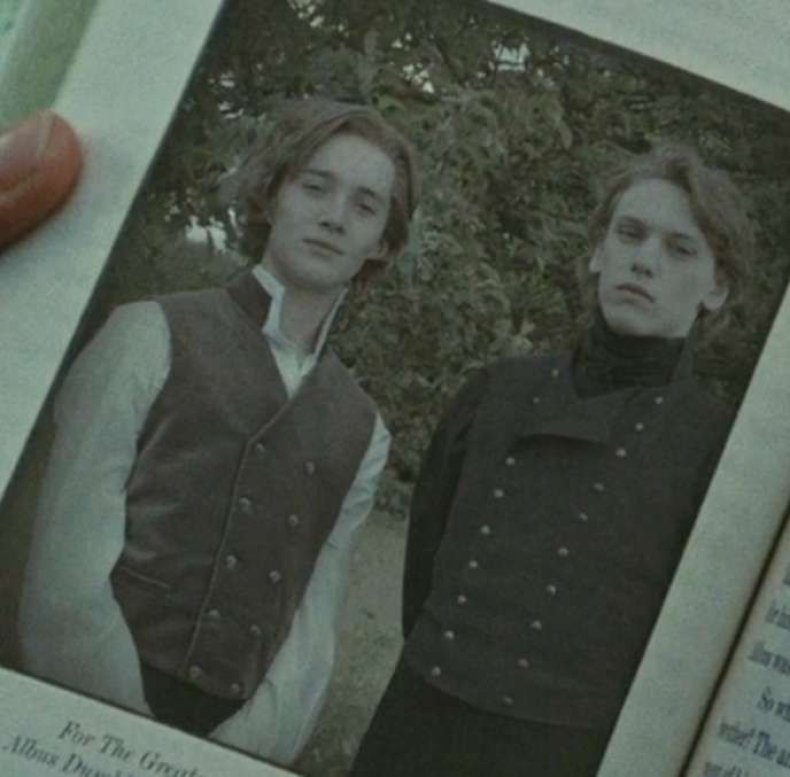 Grindelwald and Ariana Dumbledore
Dumbledore's sister Ariana was traumatized at a young age and repressed her magic, making her prone to magical outbursts. (She fits the description of an Obscurus, which were introduced in Fantastic Beasts.) When she was 14, Dumbledore, his older brother and Grindelwald got into a three-way duel resulting in her death. Dumbledore never knew whose curse killed her, and he confessed to Harry that that is why he waited so long to stop Grindelwald—fear of the truth.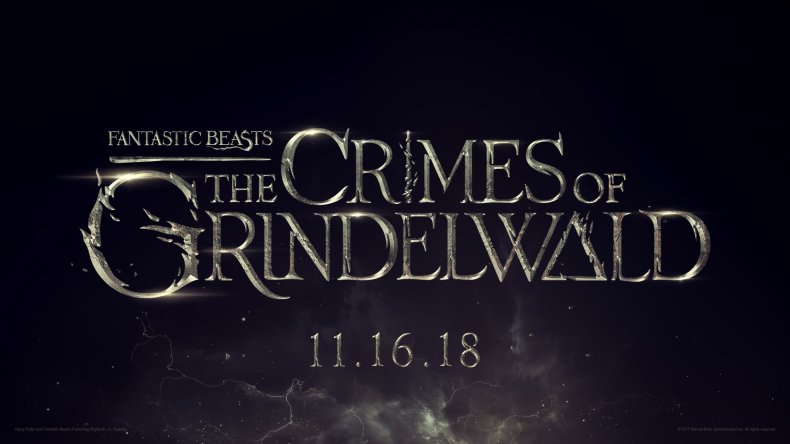 What to expect in Fantastic Beasts: Crimes of Grindelwald
It's a mystery! At the end of the first Fantastic Beasts, Grindelwald sheds his Colin Farrell disguise (sadly) and escapes from authorities. In the forthcoming sequel, Dumbledore will recruit his favorite former student, Newt Scamander, to help him take down Grindelwald's rising evil army. Where things go from there is anyone's guess. But there's still another 20 years before the famous battle of 1945, which is expected to be the climax of the fifth and the final Fantastic Beasts film. Where's the spell that gives you a sneak peak at a film's plot?