Another Genocide in Africa? Top U.N. Official Warns of Religious War Between Christians and Muslims in Central African Republic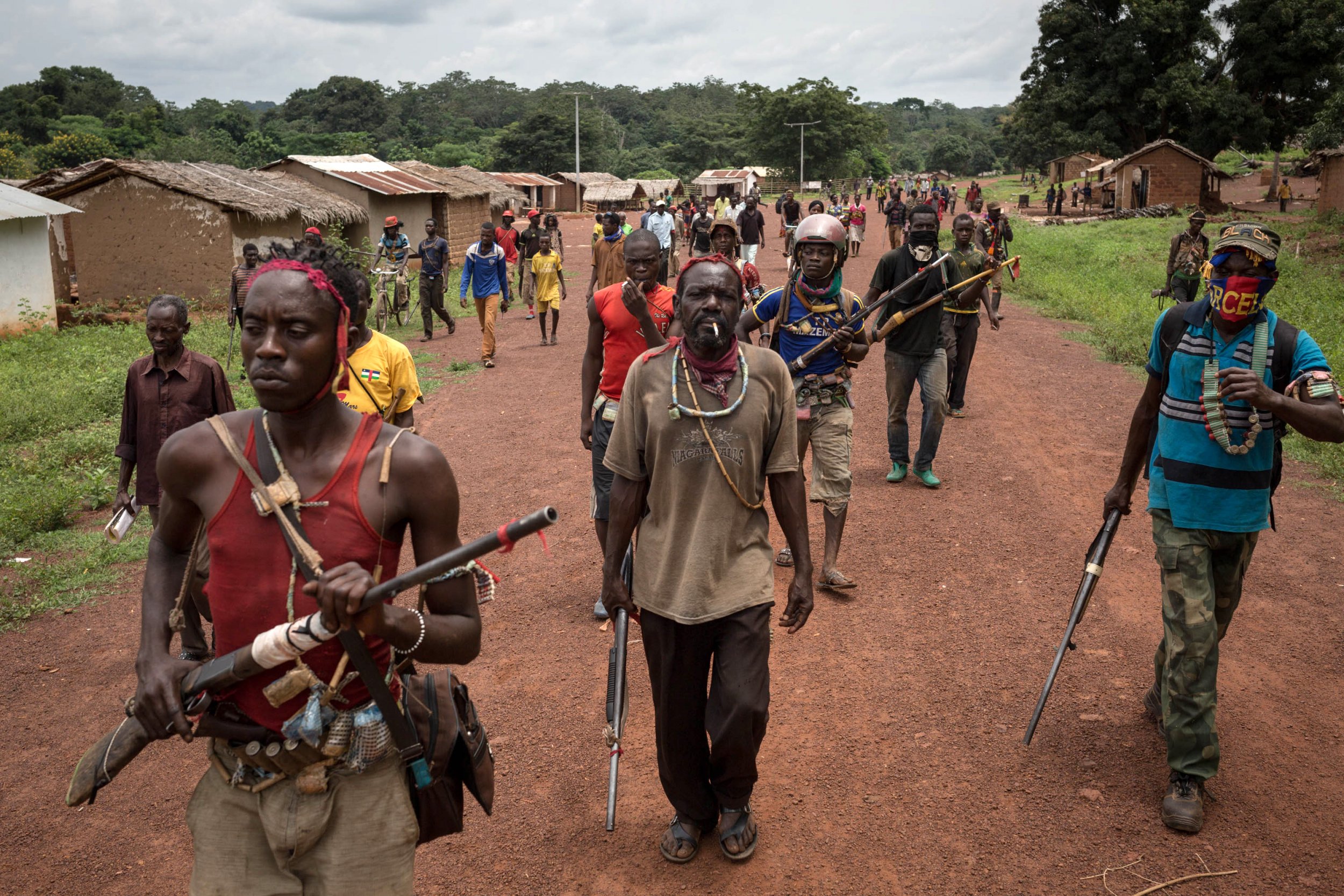 For the past four years, violence between Christian and Muslim militias has plagued the Central African Republic (CAR). Now, following a recent escalation in violence, the U.N.'s top humanitarian official is warning the international community to act now, or face another genocide in Africa.
Stephen O'Brien, the outgoing head of the U.N.'s humanitarian office, briefed the U.N. Security Council on the situation in CAR on Tuesday. O'Brien urged member states to support the country's fragile government and increase aid to hundreds of thousands of civilians who have been displaced by fighting.
"The early warnings of genocide are there," O'Brien told AP following the briefing.
An extremely poor country that is twice as big as France but with just 810 miles of paved roads, CAR descended into turmoil in 2013 when a mainly-Muslim rebel coalition, known as Seleka, overthrew François Bozizé, the country's then-president and a Christian. After the coup, Christian militias known as anti-balaka ("anti-machete") formed to fight the Seleka.
The fighting eased in late 2016, when the country held largely peaceful elections in which a former prime minister and math teacher, Faustin Archange Touadéra, became CAR's new president.
But sectarian violence has grown in recent months and moved into the central and southeast regions of the country, with more than 300 people killed and over 100,000 displaced since May. Much of the fighting has taken place in Bangassou, a southeastern border town near the Democratic Republic of Congo; the Red Cross said in May that it had found 115 bodies following a series of militia attacks.
Related: What you should know about the hidden civil war in Central African Republic
O'Brien visited Bangassou in July and told AP that there had been an uptick in "militias now using ethnic or religious" justifications for violence. O'Brien said that he saw 2,000 Muslims trapped in a Catholic church; they had fled their homes after being attacked by anti-balaka militias. O'Brien said that the militias were "lying in wait" to kill the Muslims, while "every Christian family's house was left standing."
"The escalation is very real," said O'Brien. "We're looking at things which we haven't heard about for a long time. There's a very deep ethnic-cleansing approach."
Religious leaders in CAR have spoken out against the violence and urged people to come together. Pope Francis went to the country in 2015, visiting a Muslim enclave, saying mass at a cathedral and urging reconciliation between different religious groups.
Africa witnessed one of the worst genocides in modern history in Rwanda in 1994. Extremists from the Hutu ethnic majority killed at least 800,000 members of the Tutsi minority and moderate Hutus in just 100 days, after the assassination of former Rwandan President Juvenal Habyarimana was blamed on Tutsi groups.
The genocide was ended after the Rwandan Patriotic Front, led by current Rwandan President Paul Kagame, ousted Hutu forces from the capital, Kigali. Kagame has blamed international actors, including France, for aiding the perpetrators and failing to stop the genocide.