Meet Faustin Touadera, the Former Math Teacher Who Could Lead CAR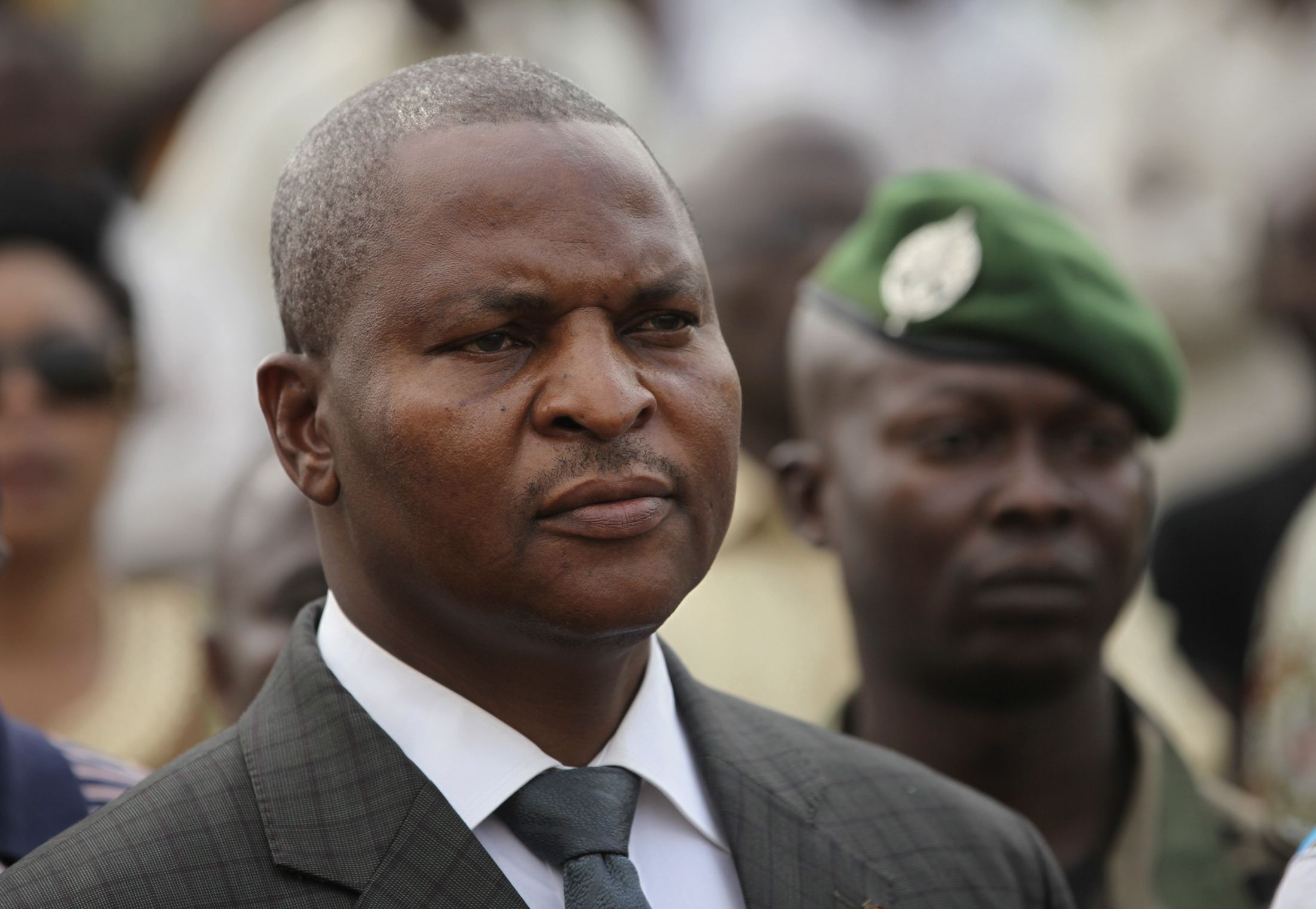 With more than a third of the votes counted, a surprise candidate has emerged as the potential new leader of conflict-torn Central African Republic (CAR): Faustin Archange Touadera, a former math professor who served as prime minister under ousted president Francois Bozize.
Reuters reported that by Tuesday, Touadera—who served as CAR prime minister between 2008 and 2013 and was not considered one of the favorites for the December 30 election—had taken a commanding lead in the race. With 34 percent of the ballot counted, including in the capital Bangui, Touadera had amassed almost 140,000 votes, substantially more than his nearest rival Anicet Georges Dologuele, with nearly 97,000 votes. Two-thirds of the 30 presidential candidates have cried foul and demanded a halt in the counting, but the vote was described as an "undeniable success" by the United Nations Secretary-General's Special Representative in CAR, Parfait Onanga-Anyanaga.
A former math professor and vice chancellor of the University of Bangui, Touadera served under Bozize, who was removed from power by the mainly Muslim Seleka rebel alliance in March 2013. The Seleka takeover and subsequent installation of rebel leader Michel Djotodia as president sparked the formation of militias largely made up of Christians, known as the anti-balaka, who have since been locked in conflict with the Seleka. The violence has escalated in recent months, and Human Rights Watch reported that more than 100 people died in Bangui in tit-for-tat revenge killings between September and November 2015.
Touadera decided to run for election as an independent candidate, a move that could help voters see him as a neutral candidate untainted by the country's recent violent past, says Bat-el Ohayon, co-founder of the AfriQue Consulting Group, a consultancy focused on sub-Saharan Africa. "He has tried to distance himself from being associated with either the ex-Seleka or anti-balaka camps," says Ohayon via email. "[Touadera] taking the lead in the polls may therefore indicate that the [CAR] population has had enough of the ongoing crisis associated with both [of] these groups and is looking for an alternative."
Though Touadera has a healthy lead at present, the CAR election is by no means a foregone conclusion. Bozize's Kwa Na Kwa party threw its support behind Dologuele after CAR's constitutional court rejected Bozize's application to run again. The vote is likely to result in a run-off on January 31, and Touadera may struggle to hold onto his lead in the face of opponents with a wider support base, says Ohayon. "Although the anti-balaka has been the source of much of CAR's political and security issues, many still support Bozize, and may therefore vote for Dologuele in the second round of elections," she says.
If Touadera is successful in his bid, he will face a legion of challenges in governing CAR, ranked as the world's third poorest country in terms of GDP per capita. The new government will need to bring an end to the violence, tackle impunity among its perpetrators and disarm the militias, while also returning CAR's 457,000 refugees to the country.
And to get the support he needs to implement those changes, Touadera may have to jeopardize his prized neutrality, says Ohayon. "Should Touadera be elected, he is likely to aim to remain in the center of the political spectrum—although this may be difficult to do," she says. "He will need to gain support...and thus will likely be forced to ally himself with various political parties, which may then push him into either the anti-balaka or Seleka camp."