Trump-Endorsed Geoff Diehl's Victory in Massachusetts Is Gift for Democrats
A Donald Trump-endorsed candidate's victory in the Massachusetts Republican Primary could spell trouble for his party in November's governor's race as he faces a deep-pocketed Democrat in a blue state long defined by moderate political leadership.
Former statehouse Representative Geoff Diehl, who formerly chaired Trump's 2016 presidential campaign in the state, defeated political newcomer Chris Doughty in Tuesday night's primary election, setting him up to represent his party against Democratic Attorney General Maura Healey in the race to succeed outgoing Republican Governor Charlie Baker in November.
Republicans have an inherent advantage in races to lead the state. Since 1990, only one Democrat—Deval Patrick—has ever won the governor's seat. Diehl's nomination, however, likely represents the worst-case scenario for Republicans as they seek to retain control of the governor's mansion.
Diehl is highly popular with Republican activists. Nearly two-thirds of Republicans supported him at the party's May convention, while most polling leading up to election day showed him with a double-digit lead among Republican voters. He also had higher name recognition and counted numerous endorsements from high-profile figures in the state's Republican establishment, including former Massachusetts GOP chairman Jim Rappaport and former New England Patriots offensive lineman Matt Light.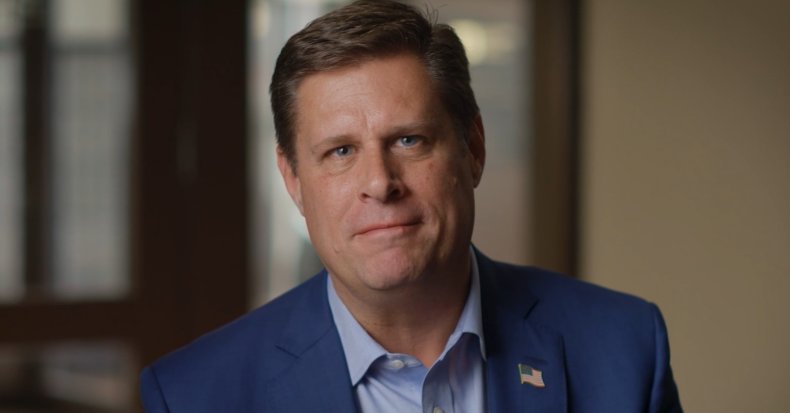 However, Diehl's platform includes numerous facets that could hurt him with general election voters, including an anti-abortion posture dating back to his days in the statehouse as well as unsubstantiated claims that the 2020 election was "rigged" to benefit President Joe Biden, who won the state that year by more than 33 points.
Diehl's positions, as well as his attacks on the state's media, have also raised questions about his long-term viability. Some, like conservative radio host Howie Carr and New Hampshire Governor Chris Sununu, painted a vote for Diehl as effectively being a vote for Healey, noting Diehl's loss to progressive Senator Elizabeth Warren in his failed 2020 U.S. Senate bid.
Entering Tuesday, Diehl's campaign had exhausted its funds in a divisive race against the millionaire Doughty, with campaign finance reports showing less than $17,000 in cash on hand compared to Healey's $4.7 million.
"He's the only guy that can win in November," Sununu said of Doughty in a recent campaign appearance. "You cannot govern if you don't win. That should be the first and only metric every Republican in the state of Massachusetts should be thinking about."
However, Boston-based Democratic strategist Mary Anne Marsh told Newsweek that both candidates have likely poisoned themselves among the general electorate as they fought to appeal to the conservative Republican base on their way to the general, even as Doughty has tried to paint himself as the moderate alternative in a state long-defined by socially liberal, but fiscally conservative leaders.
Healey, Marsh said, is also one of the strongest Democratic candidates the state has seen in decades, riding a wave of popularity that originated with her vow to take Trump to court during the 2017 Women's March on the Boston Common. Even before the overturn of Roe v. Wade in June, Healey outpolled both Doughty and Diehl by more than 20 points in a hypothetical head-to-head matchup. Entering the fall, she holds a significant polling advantage amid an electrified Democratic electorate.
The Republican race, meanwhile, has all but become a referendum of Trump's hold on the Massachusetts GOP race, with Diehl holding a Labor Day telephone town hall with the former president while Doughty—who voted for Hillary Clinton in 2016—distancing himself from the former president in an effort to appeal to independent voters.
Doughty performed well with independents and early voters in the primary. But combined with the wedge issues of gay rights and abortion in the state, Democrats, regardless of Tuesday night's winner, already stood poised to have a clear advantage in November. Diehl winning, Marsh said, said just makes that easier.
"Massachusetts has always led on those two issues alone, let alone everything else," said Marsh. "The formula for Republicans has always been to hold the Republican base but win over unenrolled voters, and neither Diehl nor Doughty are going to be able to do that. It just increases the margin for Maura Healey, frankly."