George Bush: Mikhail Gorbachev Praises 'kindness and Simplicity' of President Who Oversaw End of Cold War
Former Soviet leader Mikhail Gorbachev has added his condolences to the tributes pouring in for former president George H.W. Bush.
Gorbachev, who worked closely with Bush to end the Cold War in the late 1980s and early 1990s, praised the former president's diplomatic ability and personal character, the Associated Press reported.
"It was a time of great change," Gorbachev told the Interfax news agency, "demanding great responsibility from everyone. The result was the end of the Cold War and nuclear arms race."
The former Soviet premier said he and his wife, Raisa, "deeply appreciated the attention, kindness and simplicity typical of George and Barbara Bush, as well as the rest of their large, friendly family."
Pavel Palazhchenko, who served as Gorbachev's translator, said the two leaders secured some of the greatest achievements in the history of U.S.-Russian relations.
"Bush always took a balanced approach to things," Palazhchenko told AP. "He was not one to rush and took everything into account. He was always very well briefed. Gorbachev was too, and together they just looked for common ground."
In contrast to some other presidents, Palazhchenko said Bush understood the difficult nuances of Gorbachev's position. "He was, in many respects, very different from Ronald Reagan," the translator explained.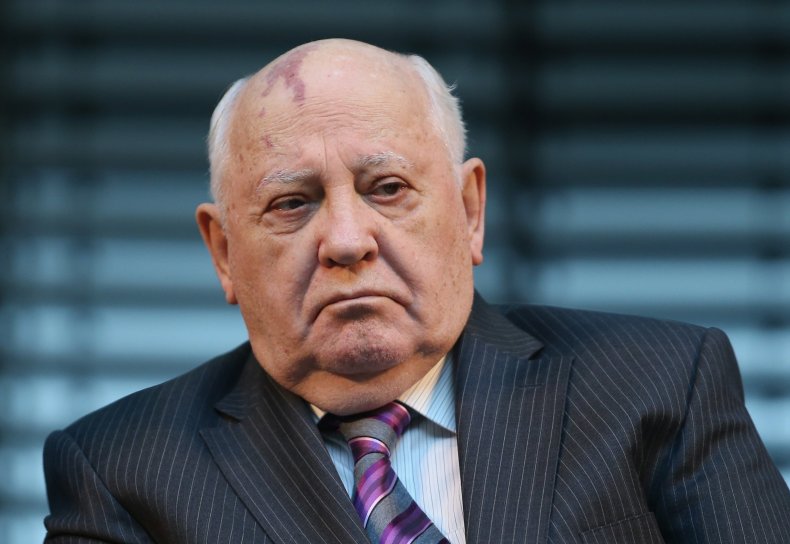 "Reagan was an intuitive politician, while Bush was analytical and in some ways more political. He understood that developments in Eastern Europe were not easy for Gorbachev," Palazhchenko continued. "He never put Gorbachev on the spot."
One of their landmark achievements was the Strategic Arms Reduction Treaty. The agreement banned ground-launched nuclear and conventional missiles with ranges from 310 miles 3,417 miles. This forced the superpower foes to remove roughly 2,700 short- and medium-range missiles from the front lines, eliminating a dangerous element from the Cold War equation.
"Gorbachev and Bush showed that cooperation on arms reduction can have a very stabilizing effect on the situation and the relationship," Palazhchenko explained. "The centrality of nuclear arms control specifically is something they understood well."
Another diplomatic coup was the Presidential Nuclear Initiatives of 1991. Through a series of letters and unilateral decrees, both leaders gave up their tactical—or "battlefield"—nuclear weapons.
"It is something that seems almost forgotten now, but they eliminated thousands of tactical nuclear weapons on both sides," Palazhchenko said. "It was very significant."
Bush passed away Friday aged 94. He served as president from 1989 to 1993 and previously as vice president to Ronald Reagan from 1981.