George Clooney Rails Against COVID Deniers: 'Put On A F****** Mask'
George Clooney has no time for anti-maskers, and the Hollywood legend made his feelings on the subject of COVID-19 regulations very clear during a radio appearance this week.
The Ocean's Eleven actor had a message for anyone not masking up: "Put on a f****** mask."
Speaking on SiriusXM's Howard Stern Show on Wednesday the 59-year-old said: "This thought where everybody is like, 'Well, it's my freedom.' It's like, that's not how this s*** works, dumb***."
"Your freedom is this: You're free to smoke until your lungs turn black, but you can't do it on the bus. And you're free to drink until your liver comes out your ass, but you can't drink and then get behind the wheel of a car," he said.
The actor urged listeners to keep wearing masks until the pandemic is over, reminding the public that vaccine rollout is on the way.
"Put on a f****** mask and we'll get through this. We've got vaccines coming—let's save another 60,000 lives before the vaccines," he said.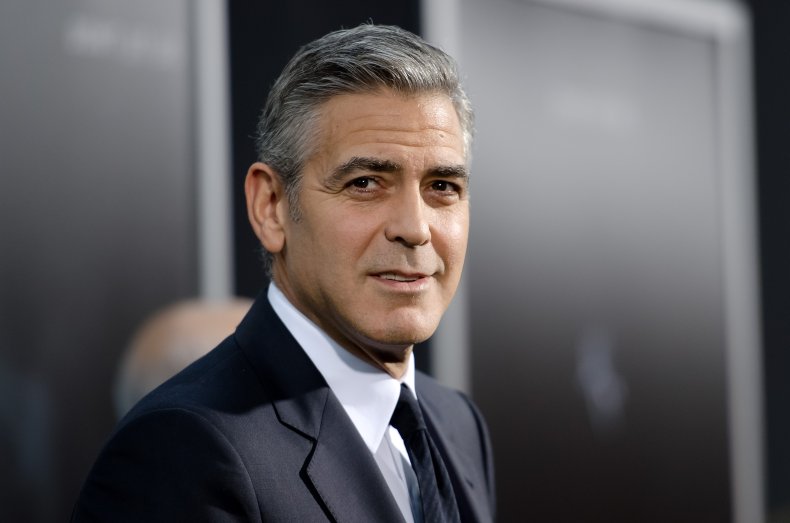 Elsewhere in the interview, Clooney was asked by host Stern about President Donald Trump.
The O Brother Where Art Thou star, who has been critical of the president in the past, responded by doubling down on comments he made about the president in The Guardian recently.
Clooney said: "He was the guy that came up to us at the Stone Rose and sat at our table when he wasn't invited and then would say, 'What's the name of the waitress?'"
"It was like, 'Well, I don't know, ask your wife.'"
Clooney's rant comes following news of an outburst about coronavirus from fellow Hollywood icon Tom Cruise yesterday.
As reported by The Sun, Cruise is said to have noticed two individuals hovering over a computer screen in violation of social distancing rules.
"We are the gold standard," Cruise shouts on the recording. "They're back there in Hollywood making movies right now because of us. Because they believe in us and what we're doing. I'm on the phone with every f****** studio at night, insurance companies, producers and they're looking at us and using us to make their movies. We are creating thousands of jobs, you motherf******. I don't ever want to see it again. Ever!"
"Am I clear? Do you understand what I want? Do you understand the responsibility that I have? Because I will deal with your reason, and if you can't be reasonable and I can't deal with your logic, you're fired," Cruise screams in the audio. "That's it. That is it. I trust you guys to be here."