George Clooney Shares Refugee Family History at Yerevan Ceremony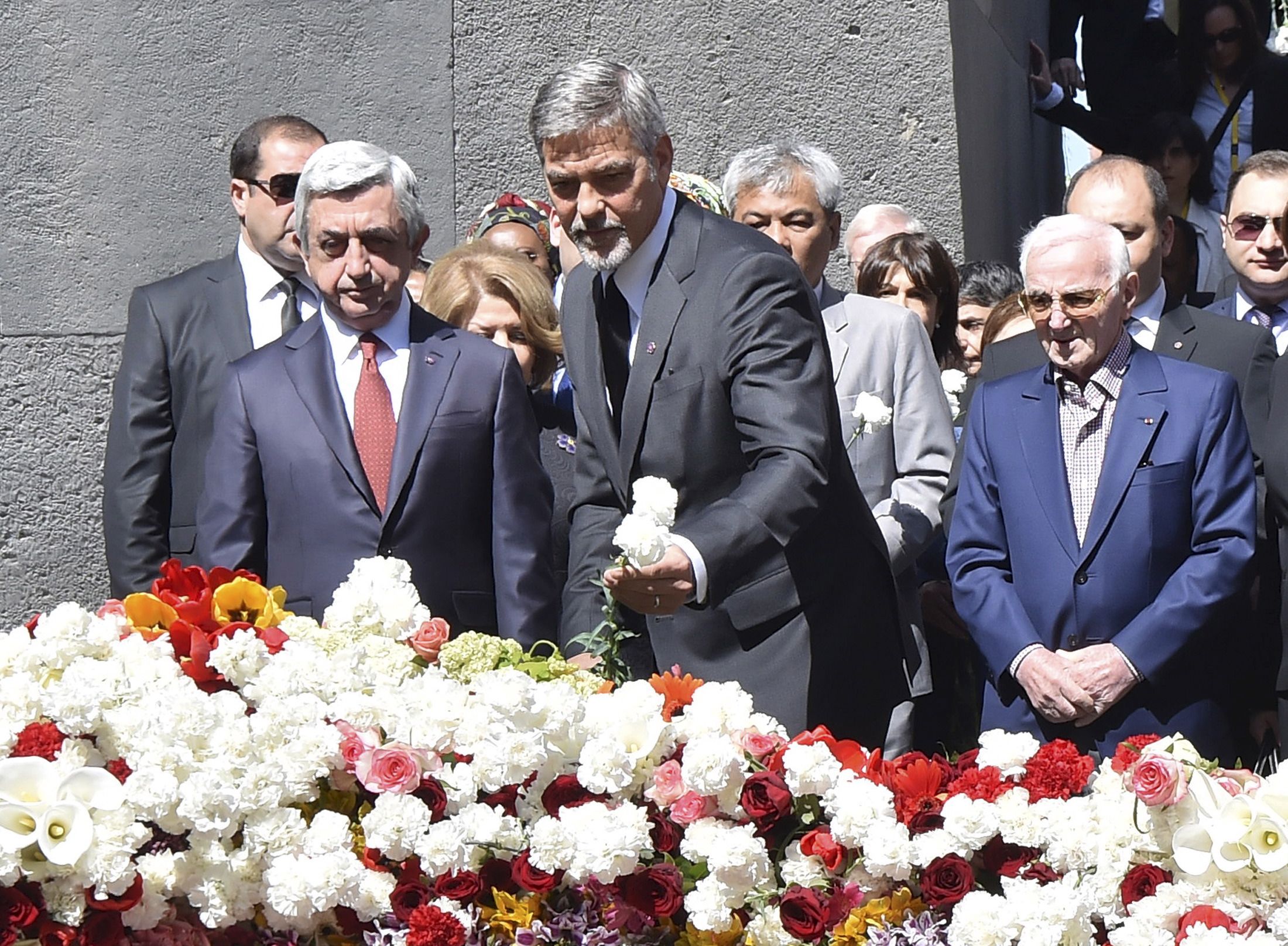 Oscar-winner George Clooney has urged world leaders not to turn their backs on refugees, opening up about his own ancestors' arrival in the U.S., The Guardian reported.
The actor and director spoke at an awards ceremony in Armenia, where he also joined the annual commemoration of the massacre and expulsion of over a million ethnic Armenians by the Ottoman Empire. Armenia and other countries have long held the event—which started in 1915—to be a genocide, but Turkey has strongly opposed recognizing it as such.
"The Clooney family fled a famine in Ireland to come to the United States where their very survival required a room, a meal, a helping hand," Clooney said. "We call them refugees, but they're just people, like you and me."
Clooney's ancestors left Ireland when the country was gripped by the worst famine of the 19th century. He is particularly involved in humanitarian activism for Sudan's Darfur conflict, about which he has also produced documentaries.
Clooney warned people not lose faith that they too can help the plight of refugees, as his family were once helped.
"The simple truth is that all of us here tonight are the result of someone's act of kindness. We all stand on the shoulders of good people who didn't look away when we were in need," Clooney said in Yerevan, Armenia.
"And if you stand right in front of them and take a look deep into their eyes, you might just see an Irish farmer fleeing a famine. If we are to survive as a people, we simply can't look away. Not from the people of Syria or South Sudan or the Congo."
Clooney was in Yerevan to present the Aurora prize, an award held to recognize those who put themselves at risk to save the lives of others, at an inaugural ceremony. He gave the award to Burundi civil war activist Marguerite Barankitse, who saved the lives of 30,000 children, sheltering thousands of orphans from the country's Hutu population.