George Conway Says Trump's Poor Mental Health Would Get Him Fired From All Other Jobs
George Conway, attorney and husband to White House advisor Kellyanne Conway, fired off another searing critique of President Donald Trump's weekend tweets, agreeing with the president's self-assessment that he's not "presidential" before once again laying into Trump's mental health.
On Twitter Sunday morning, Conway recommended several psychiatric analysis books and railed against what he called Trump's "irrational, self-defeating" behavior. The 55-year-old lawyer, whose wife has been one of the president's staunchest defenders, has consistently pointed out oddities in Trump's behavior that he's claimed are evidence of the president's psychological problems.
His latest jabs at the president's mental health were prompted by Trump's weekend tirade against the "corrupt media" and "fake news," in which he admitted that his behavior was "not at all 'Presidential'" but said he needed to "hit back" at what he viewed as attacks.
Conway, who frequently rebukes Trump on Twitter, shot back Sunday morning, writing, "You're not 'presidential' at all, period. You're mentally unwell. You engage in bizarre, irrational, self-defeating behavior, which prompts criticism of you, which triggers more bizarre, irrational, self-defeating behavior. You would have been fired from any other job by now."
He likened Trump to the head of a publicly held corporation and asked whether board members of that company would abide a CEO who behaved in the same manner as this president.
"And if anyone has any doubt about the question, ask yourself this: If, say, a CEO of a major publicly-held company engaged in conduct remotely similar to what we've seen of Donald J. Trump over the past 2-1/2 years, what would happen? How long would she or he last in the job?" Conway tweeted Sunday morning.
He continued, "At a minimum, the board of directors would demand that the CEO undergo rigorous psychological examination. But they'd probably just get a new CEO."
Conway went on to list the American Psychiatric Association's Diagnostic and Statistical Manual of Mental Disorders (DSM–5) that serves as a measurement of one's mental health. He also suggested at least two books written by psychiatrists and doctors who analyze the president's personal mental issues: Trump on the Couch: Inside the Mind of the President and The Dangerous Case of Donald Trump.
"Do yourself and the country a favor. Resign and seek the psychological treatment you so obviously need," Conway added.
The attorney labeled it "astonishing" the U.S. news media and the American people at large have failed to "confront the fact that we have a psychologically unwell and unfit president." He questioned the amount of time a CEO of any U.S. corporation would be allowed to hold their position if they behaved both publicly and privately as Trump has since taking the Oval Office.
On Friday, during the 75th anniversary of D-Day, Conway spent several hours making the case that former President Ronald Reagan is a better president than Trump. The comment was sparked by Trump's claim he agreed with everything the late conservative icon did in office except on issues of trade.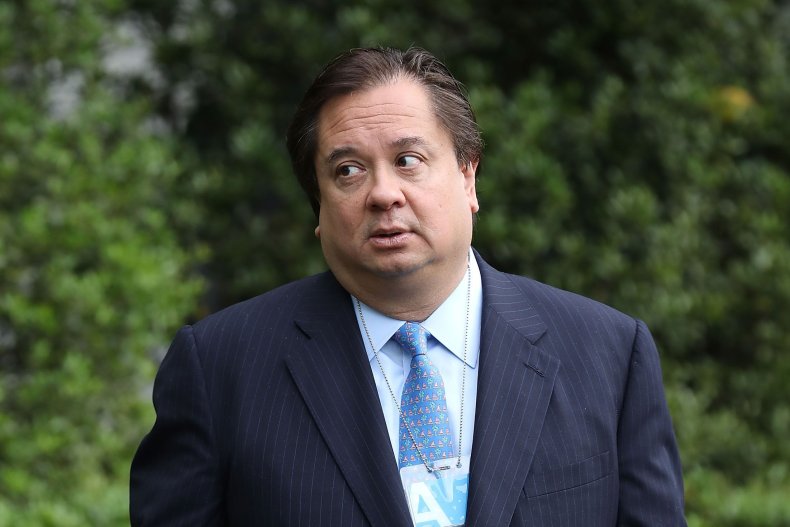 Conway's lengthy and ongoing Sunday discussion of Trump's mental health discussed how some former presidents had mental illnesses that didn't prevent them from doing their job as in the case of forty-fifth president.
Conway added, "Not all mental illness is created equal. Being, say, depressed is a lot different than being a malignant narcissist. Lincoln suffered from depression, but was arguably our greatest President. What's misguided is to ignore the fact that his condition makes him unfit for office."
Earlier this year, it was Conway who got the hashtag #DerangedDonald trending on Twitter.
"Deranged Donald can do things like this and it's not even the top of the news, because it gets lost beneath all of the other deranged things Deranged Donald does," he tweeted in April.
The president's son Eric Trump subsequently tried to turn back that trend, using "deranged" in a media appearance to describe Democrats.
"They don't have a message, they don't have proper leadership and I am telling you, he's going to win this thing again," Eric Trump told Fox News in May, referring to his father. "He's going to win this thing in 2020 because they are incredibly deranged."