George Floyd's Family to Receive $27M Settlement From Minneapolis
The city of Minneapolis reached a $27 million pre-trial settlement with George Floyd's family after the city council unanimously approved the agreement on Friday.
Floyd's family filed a federal lawsuit in July 2020 against the city and the four officers involved in the arrest that led to Floyd's death, alleging that the officers violated his rights when restraining him. The lawsuit also took issue with neck restraints, police policies and training, among other things.
"George Floyd's horrific death, witnessed by millions of people around the world, unleashed a deep longing and undeniable demand for justice and change," family attorney Ben Crump said in a statement. "That the largest pre-trial settlement in a wrongful death case ever would be for the life of a Black man sends a powerful message that Black lives do matter and police brutality against people of color must end."
In a statement made Friday, family lawyers also praised the city's sweeping police reforms that were enacted in response to Floyd's death and noted that the settlement would include $500,000 that would be directed to enhance the district where Floyd died.
The video of Floyd's death went viral and sparked global protests last summer after former Minneapolis police officer Derek Chauvin was seen kneeling on Floyd's neck for nearly nine minutes in a widely shared clip.
The settlement comes as the city of Minneapolis faces a projected revenue loss of $156 million from the COVID-19 pandemic and its subsequent economic fallout.
Minneapolis Mayor Jacob Frey has since proposed a 2021 budget of $1.47 billion, roughly $93 million less than the proposal adopted last year.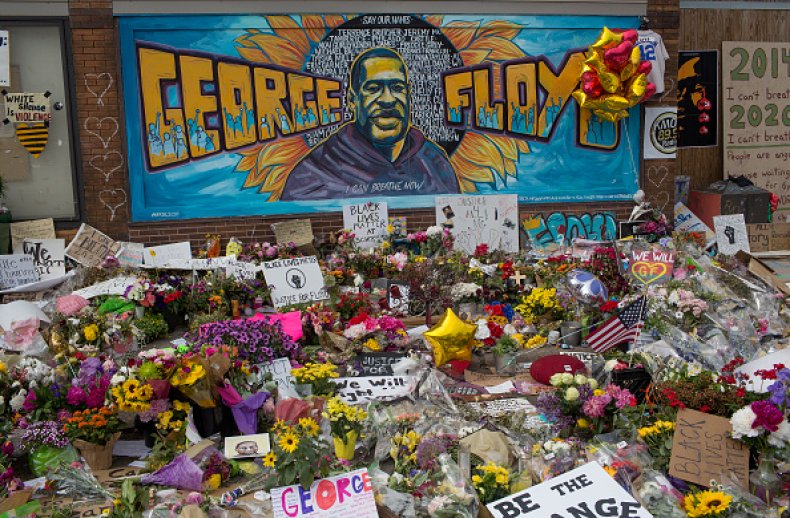 Budget cuts affected almost every department, including the police department, community planning and economic development and city programs like affordable housing initiatives.
The $175 million police budget was a key point of debate between Frey and the city council, who wanted to see even more money moved out of the department. Frey's proposal was already $17 million short of his 2020 proposal.
The city's police department has been under scrutiny since Floyd's arrest on May 25, 2020. Police reforms made in the wake of his death include comprehensive use-of-force reporting, a requirement for officers to keep body cams on at all times and a policy for officers to de-escalate non-threatening situations by disengaging or walking away.
Chuavin's trial is scheduled to begin in a few weeks. On Thursday, a Hennepin County judge reinstated the third-degree murder charge against Chuavin. The former officer is also facing charges of second-degree unintentional murder and second-degree manslaughter. He has pleaded not guilty to all charges.
"Even as the trial against former officer Derek Chauvin moves forward and the family waits for justice in the criminal courts, this settlement imparts a measure of justice that is meaningful, important and necessary," Floyd's family's attorney L. Chris Stewart said in a statement. "It provides a path forward for our clients and ensures that George Floyd's death will result in substantive, positive change."
In response to the million-dollar settlement, Floyd's brother Rodney said, "Our family is grateful for all those who care so deeply about George's life and our loss, and this agreement is a necessary step for all of us to begin to get some closure. George's legacy for those who loved him will always be his spirit of optimism that things can get better, and we hope this agreement does just that—that it makes things a little better in Minneapolis and holds up a light for communities around the country,"
Newsweek reached out to the city of Minneapolis for comment but did not hear back before publication.