George Orwell Statue at BBC Headquarters Wins Planning Permission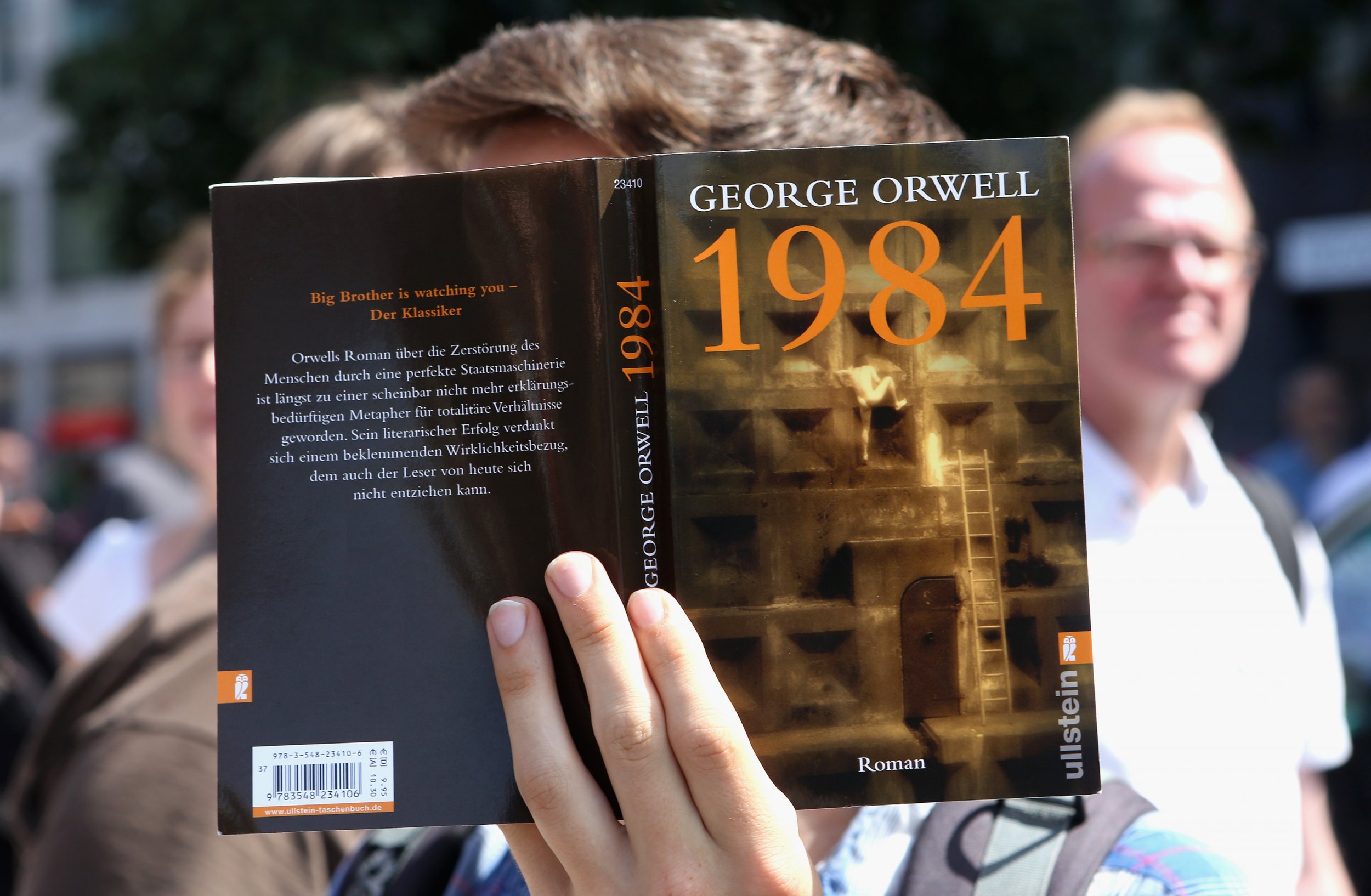 In September 1943, one Eric Blair, later better known by his pen name George Orwell, quit his role as a producer on BBC radio because he decided he was "wasting my own time and the public money on doing work that produces no result."
Now, several decades later, the famed British author of Nineteen Eighty-Four will return to the BBC towering over thousands of employees hovering outside its offices as a life-size bronze statue.
Westminster City Council has granted planning permission for the sculpture to be erected outside the BBC's New Broadcasting House headquarters in central London. According to The Guardian, the wall behind the statue will be inscribed with the quote: "If liberty means anything at all, it means the right to tell people what they do not want to hear."
The statue has been funded by a consortium of private donors led by late Labour party MP Ben Whitaker, who died in 2014.
"George Orwell was one of many famous names to work for the BBC during the 20th century, and his legacy as a novelist and journalist lives on to this day," said BBC's head of history Robert Seatter. "He reputedly based his notorious Room 101 from Nineteen Eighty-Four on a room he had worked in whilst at the BBC, but here he will stand in the fresh air reminding people of the value of journalism in holding authority to account."
Orwell and the BBC
Orwell's history with the BBC may come as a surprise to some fans. He was hired by the public broadcaster in 1941, during World War II, as a radio producer tasked with creating programs broadcast in India—then under British rule—to counter Nazi propaganda designed to undermine the country's British governance.
Blair, as the author was known then, was hired in August 1941 and stayed with the company for just over two years.
A memorandum dated June 1941 recommended him for employment following a successful interview—a copy of it is still archived by the BBC on its website. The recommendation states: "[Orwell's] past experience and his interest in India and Burma, his literary abilities and contacts, and his personality, which seemed to be strongly marked and attractive in spite of a very different and not very impressive manner in the initial stages of our interview, all marked him out as a very suitable person to work on English talks, etc., intended for Indian listeners, particularly Indian students."
However, two years after being employed, Orwell had become frustrated about his position and the distinct lack of listenership for his broadcasts.
Tendering his resignation in September 1943, he wrote to then-director of Eastern Services, LF Rushbrook Williams: "I believe that in the present political situation the broadcasting of British propaganda to India is an almost hopeless task."
He said he wanted to go back to "my normal work of writing and journalism" where he "could be more useful than I am at present."
Orwell pointed out that he was not leaving the BBC "because of any disagreement" or grievances.
In March 1943, some months before his resignation, the author's mother died and he indicated to his literary agent, Leonard Moore, that he would begin work on a new book. That would be the classic Animal Farm, published in 1945.
Orwell's final novel, Nineteen Eighty-Four , depicting a nanny state heavily surveilled by the omnipresent Big Brother, was published four years later in 1949. In 1998, the Modern Library named it No.13 on its list of 100 best novels of all time; Animal Farm ranked at No.31.