George Soros a 'Jew' With 'Tentacles' Says Dutch Public Broadcaster, Sparking Public Outrage
The main public broadcasting service in the Netherlands has been forced to apologize after one of its news articles seemed to use anti-Semitic tropes to describe billionaire philanthropist George Soros.
The article published online Tuesday evening by NOS Nieuws and since changed to remove the offensive language, discussed "The Jew Soros [who] supports organizations openly critical of governments and has tentacles" in U.S. politics, The Times of Israel reported.
NOS had been reporting on an explosive device that was discovered in the mail box of Soros's Westchester home, north of New York City, on Monday. Soros was not home at the time, and officials later "proactively detonated" the suspected device in a wooded area near the house, where one of the billionaire's employees had placed it upon its discovery.
The article quickly drew significant criticism, with NOS accused of using dangerous language and parroting anti-Soros conspiracy theories favored by the far-right.
Newsweek subscription offers >
Ronny Naftaniel, the executive vice chair of the Belgium-based CEJI—A Jewish Contribution to an Inclusive Europe, which works to improve tolerance toward Jews across the continent—described the language used as "wholly anti-Semitic," adding "This defies belief."
Yoeri Albrecht, who runs the Amsterdam-based De Baile events company, questioned whether NOS had "hired someone from Der Sturmer," the pro-Nazi German tabloid newspaper that operated until the end of World War II. Albrecht added sarcastically, "How dare a Jew criticize government like that."
NOS quickly changed the article to remove the controversial language. The outlet explained on Twitter: "An earlier version of this article about George Soros contained unfortunate formulation," and in a later statement admitted the words used were "careless and incorrect."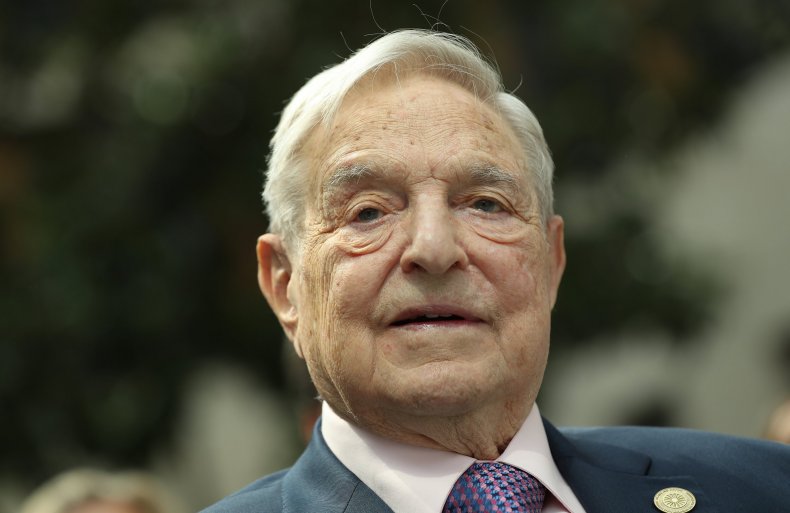 Newsweek subscription offers >
NOS Editor-in-Chief Marcel Gelauff told daily Dutch newspaper NRC that the language was "absurd" and "wrong." He explained the words used were intended to show the mindset of Soros's more extreme opponents, though he said he understood how they could be misconstrued as supportive of anti-Soros conspiracy theories.
The 88-year-old billionaire, who lived through the Holocaust, is a catch-all boogeyman for the right wing, especially in the U.S. and his native Hungary. His support for and funding of progressive causes and politicians through his Open Society Foundations has put him in the crosshairs of the global far-right movement.
Even President Donald Trump has joined in the anti-Soros chorus, accusing him without evidence of paying protesters to rally against the confirmation of Supreme Court Justice Brett Kavanaugh.
In his home country, Soros is regularly targeted by right-wing figures and has become a useful figure for the ruling Fidesz party—led by Viktor Orbán—against whom to whip up nationalistic and anti-progressive fervor.
Orbán even passed a "Stop Soros" bill in parliament introducing harsh penalties for organizations helping migrants and refugees. Soros's foundation has since left the country citing the safety of its staff.
George Soros a 'Jew' With 'Tentacles' Says Dutch Public Broadcaster, Sparking Public Outrage | World