George Soros Would Invest $1bn in Ukraine With Western Backing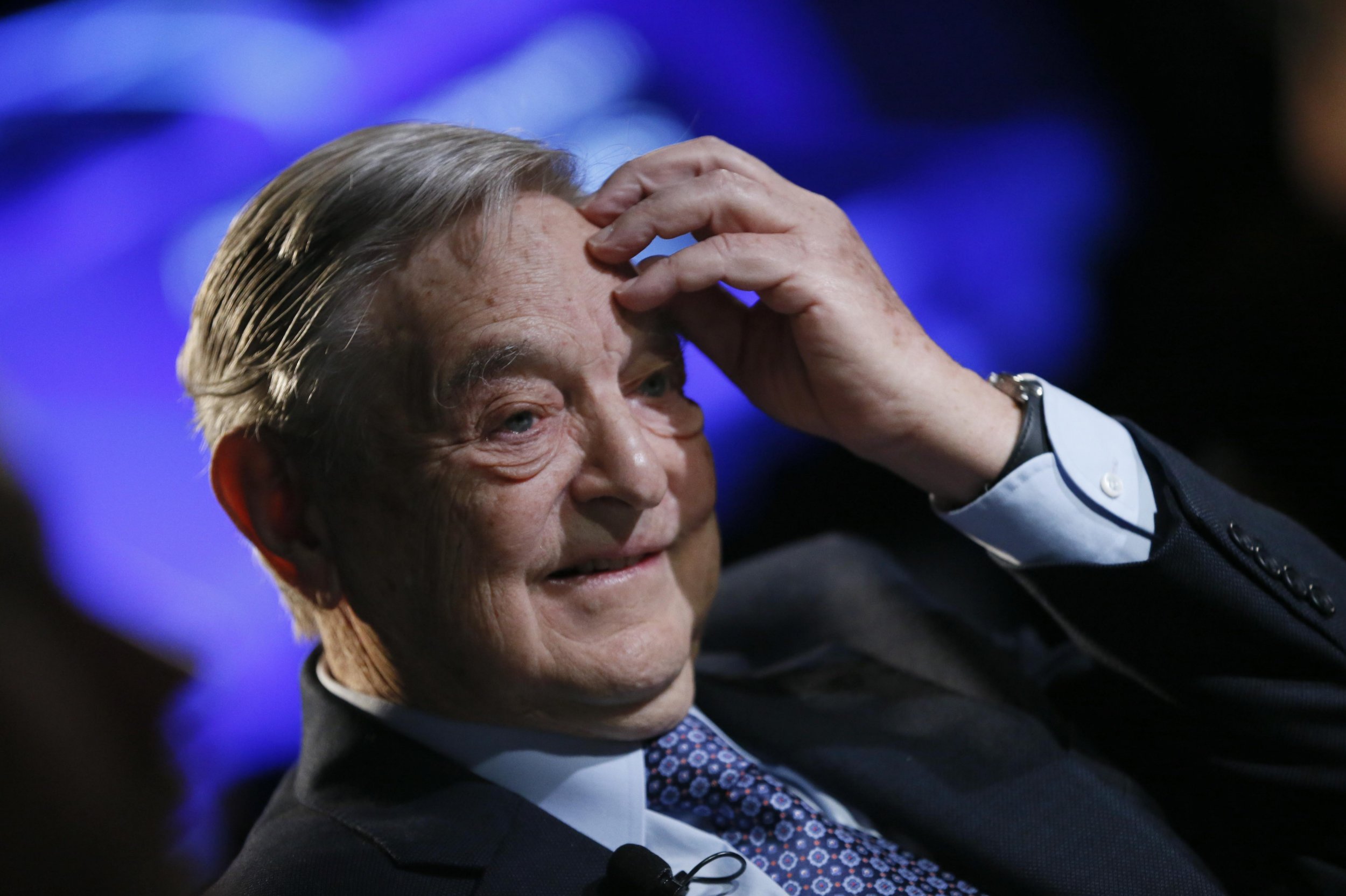 George Soros, the Hungarian-born billionaire investor, has said that he will invest $1 billion into Ukraine, but only if Western countries agree to help private investment in the country. While the 84-year-old has long called for financial aid from the West for the country, it is the first time he's pledged to invest himself.
"There are concrete investment ideas, for example in agriculture and infrastructure projects. I would put in $1 billion," he told the Austrian newspaper Der Standard. "This must generate a profit. My foundation would benefit from this, not me personally." Soros set up his grant-making network, Open Society Foundations in 1979 which aims to promote democracy and maintain a civil society in countries across the world.
Soros has been continually outspoken about the ongoing conflict in Ukraine. He has previously warned the EU that the current strategy to combat Russian activity in the country is not working and that Ukraine's economic problems could have a serious effect on the Eurozone if not handled carefully.
In January this year Soros told theFinancial Times newspaper that while the sanctions imposed on Russia by the West were a "necessary evil" Ukraine needed to be protected from their damaging effects, suggesting a $50 billion support programme for the country.
"Assisting Ukraine should be seen as a defence measure by European countries," he said. "The U.S. and the Europeans are determined to avoid a war but unless they balance sanctions with support for Ukraine, they may well have one."
His idea for improving the economy involves pushing Ukraine into progression which, especially in contrast to a faltering Russian economy, would give a boost to pro-Western and anti-Russian sentiment in the country.
Earlier this month, the International Monetary Fund (IMF) approved a bigger bailout for Ukraine, part of a $40bn international package which is designed to aid the two-year long contraction of the economy which has left the country financially crippled with inflation soaring as the currency collapses.
However, Western leaders have been reluctant to pump large sums of money into Ukraine as rumours of corruption and mismanagement in certain industries is still rife, although the new government is attempting to change this perception. The New York Times reports that when the American secretary of the treasury, Jacob Lew, visited Kiev earlier this year he said progress was being made in this respect: "The government here now understands what they need to do. They are putting in place policies to deal with it."
However, Newsweek has previously revealed that Ukrainian president Petro Poroshenko's own company is in a legal dispute with a firm of British architects who claim that the company refused to pay them for work, despite sky-high profits. "We believe in mafia management methods," the architect recalled being told by the company president, "and we aren't going to pay."
At a meeting with Ukrainian ministers in early February, an official from the European Bank for Reconstruction and Development warned that an overhaul of the corrupt natural-gas industry was necessary in order to attract investment.
"Private sector investors, a lot of them, live in fear," he said. "They live in fear that when they have achieved something, that something will be taken away by a corporate raider."
Soros has also highlighted the need to make investment more enticing. "The West can help Ukraine by increasing attractiveness for investors. A political risk insurance is necessary,"
he told Der Standard.
"Ukraine is defending Europe's borders," he said. "But above all, the country is fighting for European values such as the rule of law and freedom. That is too often forgotten."