Who Was Dr. George Tiller? Legacy of Murdered Abortion Doctor Lives On Through Trust Women Foundation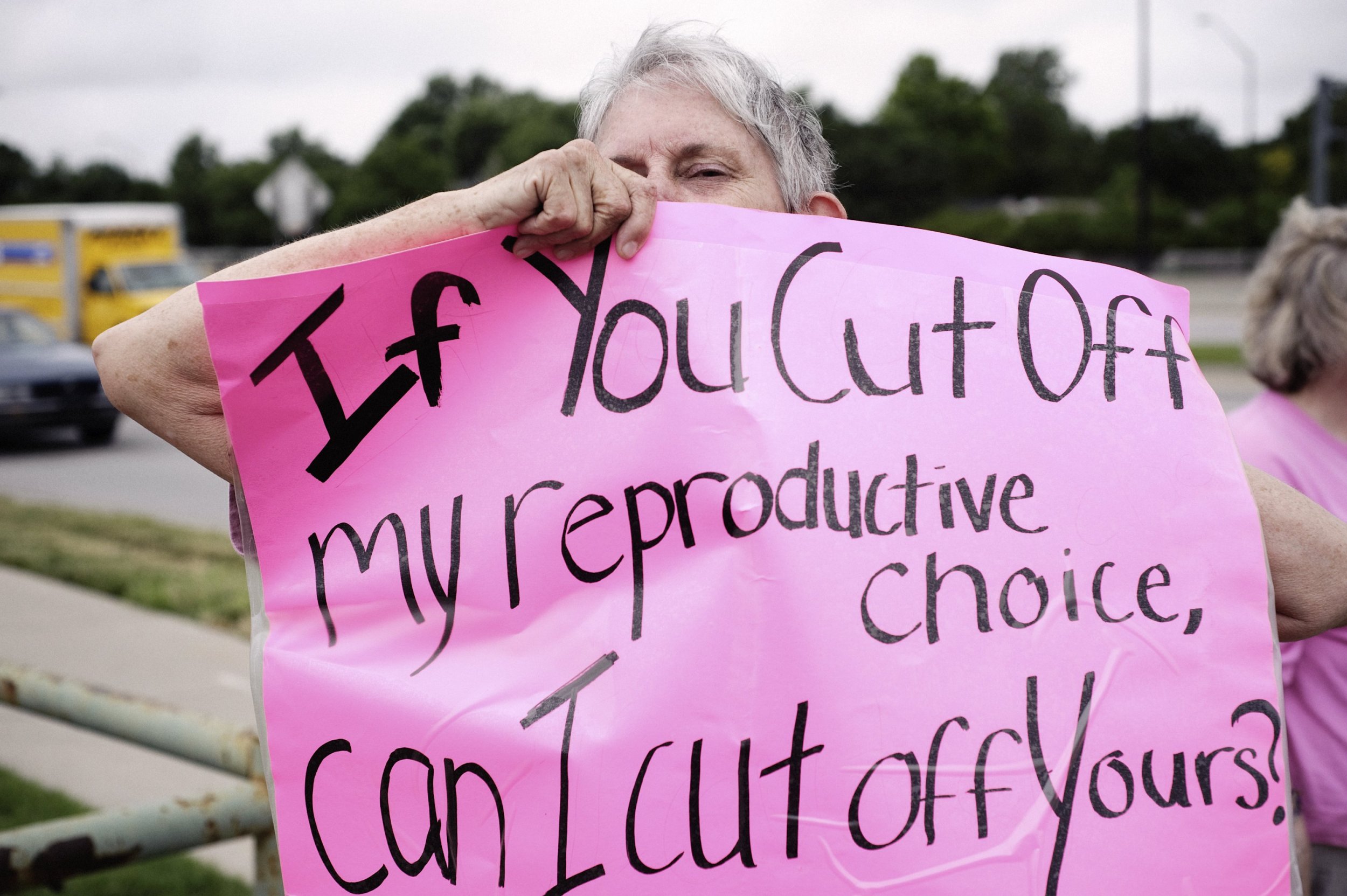 Today (May 31, 2019) marks a decade since the murder of Dr. George Tiller, an abortion-rights activist and abortion provider. He spent the majority of his life giving women access to abortions, with his friend Dr. Carole Joffe saying he took on the "hardest cases."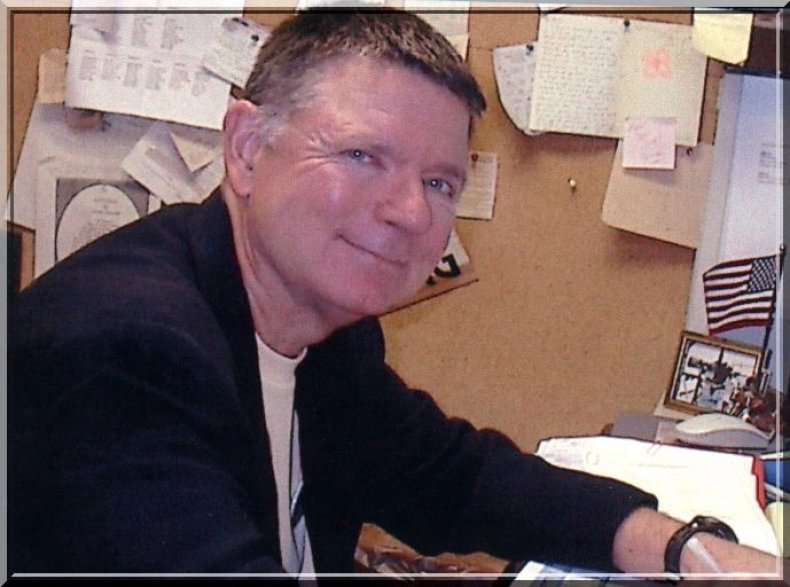 Tiller ran an abortion clinic in Witcher, Kansas up until his death. Today, it is run by Julie Burkhart, founder and CEO of the Trust Women Foundation, which is a pro-choice and reproductive justice organization based in Wichita.
Burkhart founded the organization after the assassination of Tiller. She worked side by side with him for seven years, first as Chair for the Wichita Choice Alliance, leading the community response against the anti-choice organizations that were attempting to shut down Women's Health Care Services, Tiller's clinic, during the 2001 Summer of Mercy Renewal.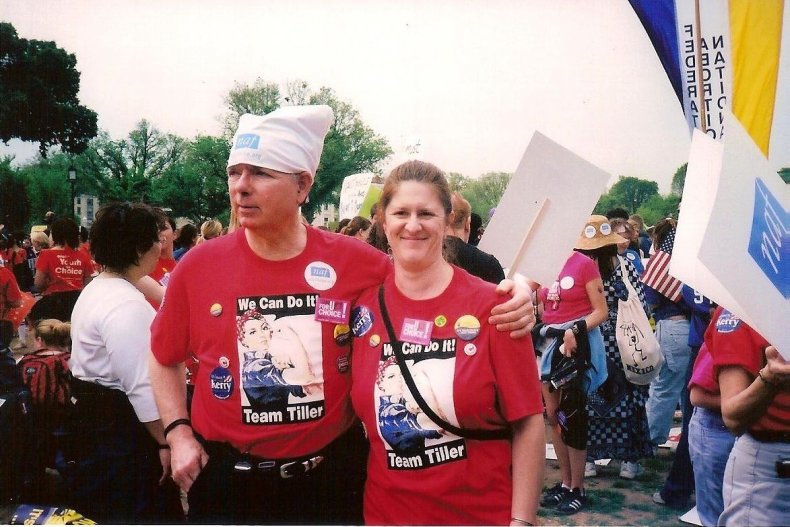 With anti-abortion activism and laws on the rise in America, and providers under increasing threat from verbal and physical abuse, Newsweek spoke to Burkhart to learn about Tiller, his work and the work being carried out at his clinic after his death.
What kind of person was Dr. Tiller?
Dr. Tiller was a kind and compassionate person. He was a principled man, who deeply believed that women needed help at times, and he was the person to help those with challenging pregnancies. He always said that he was a "woman educated" doctor. Those of us who worked with him became better people due to his care, compassion and expectation for the best from all of us.
What is the story of his clinic that you have taken over running
Dr. Tiller was in the Navy at the time of his father's death, in a plane crash. He left the military and came back to Wichita to close his dad's clinic. However, he discovered that women were asking him if he was going to care for them the way that his father had; his father had been providing abortion care for people in the community.
That was his entry into what would become his abortion practice. He did not have his professional sights set on abortion care; he was going to be a dermatologist. However, it seems that abortion care found him.
And then the rest is history. It was after he began providing abortions for women, that he had a patient who needed a later termination of pregnancy; thus, he waded into what would turn into his speciality practice.
After his assassination on May 31, 2009, I founded Trust Women in July 2009, as I knew his legacy must be continued and that people in underserved communities needed access to reproductive health care. Just because people might live in more politically hostile, more conventional areas, does not mean that they do not need health care, including abortion.
What is Wichita, Kansas, like for abortion physicians? Are there protests, concerns for safety?
To this day, unfortunately, we still fly in all of the physicians who provide abortion care, both in Kansas and in Oklahoma (one of Trust Women's other clinics). It took two years for me to recruit our first physician while working to reinstate abortion services in Wichita.
It has been challenging due to the history of Wichita in relation to the anti-choice movement. For example, Wichita has seen the Summer of Mercy, the Summer of Mercy Renewal (the 10th anniversary), the 25th anniversary of the Summer of Mercy, the bombing of Dr. Tiller's clinic in the 80s, his first assassination attempt in the 90s, vandalism at the clinic and continued harassment and intimidation of myself, staff and doctors.
This, in return, makes it difficult for Trust Women to meet the needs of people due to the limited number of days that we offer services. Protestors are at the gate, at the property entrance, Monday through Friday, 8:00 a.m. to 5:00 p.m. every day. They track the cars that come and go, by taking down tag numbers and the vehicle's make and model. They do this for all staff, vendors and patients. We have armed security at the clinic and well as a security monitoring system.
What is Kansas doing on the State level in relation to abortions
Just recently, in Hodes and Nauser, MDs v. Schmidt, which was the 2nd-trimester dilation and evacuation abortion ban case, the State Supreme Court issued its opinion that abortion is a protected right under the constitution in the state of Kansas. I was elated, as the opinion is meaningful, to say the least, for Kansas and the people of Kansas. I was sad, however, that Dr. Tiller couldn't be here to celebrate with us. His sacrifice in this decision didn't go unnoticed.
Additionally, with other states around Kansas, seeking to outlaw or restrict abortion even further, puts more importance on Kansas. There must be places where people can go to access quality and compassionate care. Trust Women pledges to continue providing reproductive health services to people who need care.
What concerns do you have about the future of abortion clinics and the right to an abortion?
I am deeply concerned about the people in the states that are focused on outlawing and restricting abortion care. The people who are left without access will face consequences, such as having children for which they are not prepared and equipped. Maternal health and childhood health will continue to suffer.
They are already states that have poor health outcomes for pregnant women and their children. This will worsen. I am concerned that some people will try to induce their own abortion, which may not be safe. I worry about people having access to accurate, quality information and resources regarding reproductive health care.
People will have to look outside of these restrictive states, to states such as Kansas, for abortion care. But still, the logistics can then be overwhelming and potentially unobtainable for some. Will they have money to travel, for the additional child care and then enough money for their health care? Will they be able to take time off work? There are many, many grave concerns about the real people, the real lives of people who will be affected by further restrictions.
My pledge, our pledge, is to keep working for equality for all people—to access reproductive health care when they need it—and we will continue to do this in honor of Dr. Tiller, who sacrificed so much for people around the globe.