Georgia Woman Bitten by Rattlesnake While Gardening Dies As Relatives Say She Was Not Given Anti-venom
A Georgia woman has passed away following a bite from a venomous rattlesnake while in the garden of a friend's home last month, family members say.
Priscilla Meridith, 62, of Brunswick, was bitten by a Timber (Canebrake) rattlesnake on May 17 and passed away last Wednesday at a Southeast Georgia Health Systems hospital. She suffered a heart attack and multiple organ failures following the attack, according to WJAX-TV.
The victim's family said she had a "severe allergic reaction" and went into anaphylactic shock after the surprise bite and was forced to undergo daily dialysis due to kidney and liver issues. The attack happened in Waverly, Georgia, and was witnessed by the victim's sister.
The victim had been gardening at the time of the attack, the Associated Press reported. "We were picking up things, garden tools, stepping stones," sister Brenda Austen said at the time. "She went to sit down, and she jumped up and said, 'Oh, there's a snake! Oh, it bit me!'"
Some relatives expressed shock after medical professionals at the Brunswick hospital did not administer anti-venom. They were allegedly told the victim was allergic to the medicine.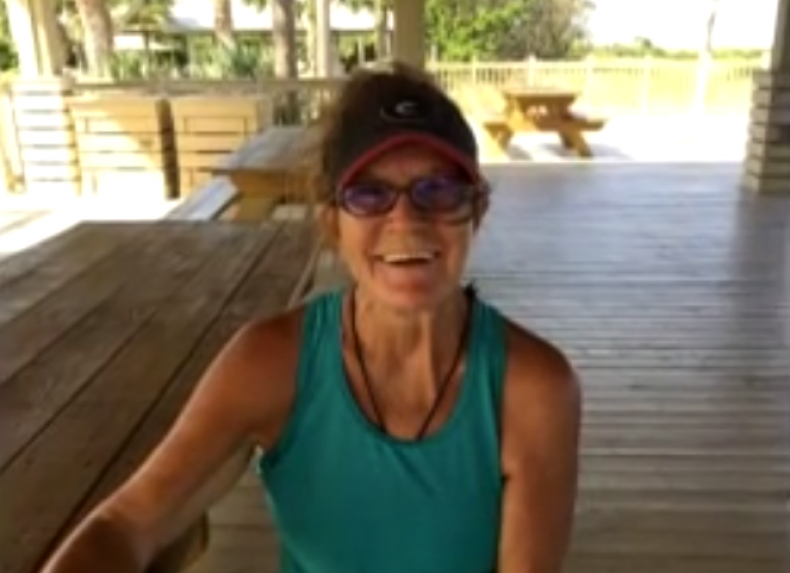 Dr. Mohsen Aklaghi, medical director at the hospital, said all staff follow recommendations set by the Georgia Poison Control when deciding when anti-venom should be used on patients.
The managing director of that organization, Dr. Gaylord Lopez, told WJAX-TV anti-venom is used in "less than 25 percent of all bites." He noted allergic reactions can be treated.
"In most cases where a patient requires anti-venom, there are probably very few situations where I wouldn't give it," he stated. "And if an allergic reaction is the main reason where someone's being questioned... I'll treat the allergies and give the anti-venom."
Meridith's relatives told WJAX-TV they are in discussions with an attorney. A GoFundMe that was initially set up to help with hospital bills raised more than $2,400 from donors.
An online obituary for the victim said she was an avid gardener who enjoyed the natural beauty of flowers, going to the beach and spending time with friends and family.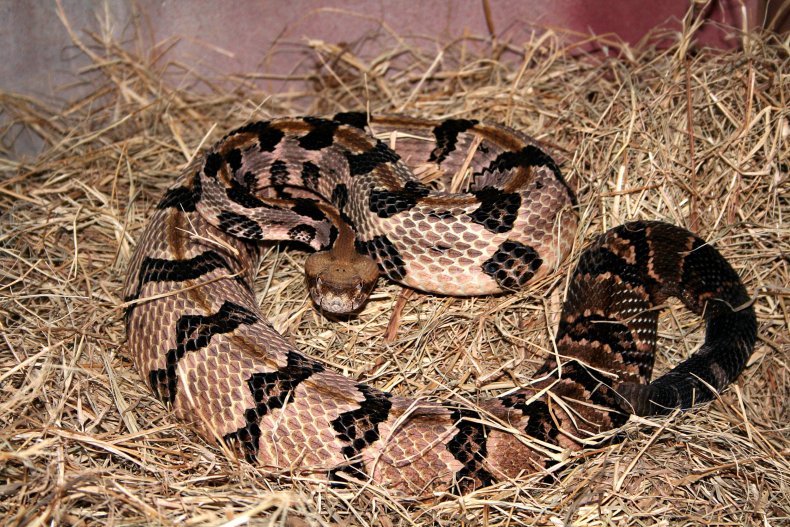 In an online fact-sheet, the University of Georgia says Timber rattlesnakes are "heavy bodied snakes with the characteristic rattles on the end of the tail."
"Canebrakes are active during both day and night but spend the majority of their time coiled in ambush positions ready to capture prey," it notes, adding they will deliver a "serious bite" if they feel threatened.
The Georgia Department of Natural Resources advises anyone who is bitten by a snake to remain calm and go to their nearest hospital. It lists eight types of venomous snakes that are known to live in the region, including canebrake and copperhead.
Earlier this week, in Pennsylvania, a woman was taken to hospital after being bitten on the arm by a venomous Copperhead snake that "jumped out" at her while she was going into her basement to do morning laundry. The victim, later identified as Judy Reed by her daughter, was treated for non-life threatening injuries.