Latest Georgia Election Polls Show Ossoff With a 7-Point Lead Over Handel in Runoff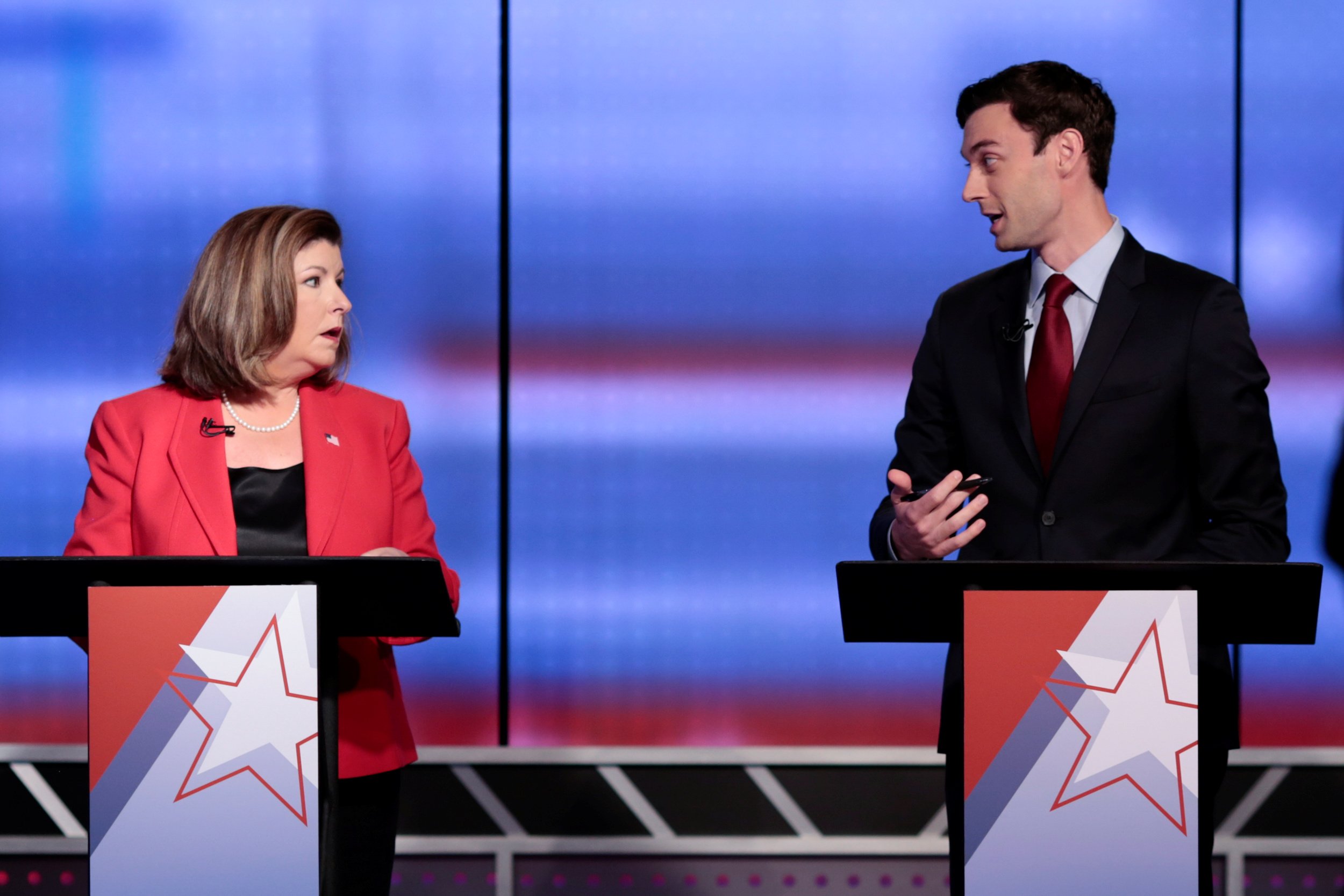 The nation may be caught up in the James Comey-Donald Trump drama, but in Georgia there are two other names on everyone's lips: Jon Ossoff and Karen Handel.
The candidates—a Democrat and a Republican, respectively—are fighting to represent the Peach State's sixth congressional district in a runoff election scheduled for June 20. And as the race grows closer and the clock ticks down, it's looking like Ossoff could pull off a victory.
An Atlanta Journal-Constitution poll released Friday showed the 30-year-old ex-filmmaker and national security aide with a 7-percentage-point margin over Handel, a 55-year-old conservative businesswoman. Ossoff had a big advantage among female and young voters in the survey, which included responses from 1,000 registered voters collected earlier this month. It also indicated that about 5 percent of people were undecided.
Ossoff and Handel are running to replace Tom Price, who represented the district for 12 years before Trump tapped him to become Health and Human Services secretary earlier this year. Ossoff was the top vote-getter in the April special election for Price's seat, but he didn't get a majority, triggering the June 20 runoff.
The race is seen as a referendum of sorts on Trump's presidency so far, given the area's historically conservative slant and continued involvement by high-profile politicians. Vice President Mike Pence visited Georgia on Friday to campaign for Handel, and Trump himself even stumped for her in April.
However, the Georgia candidates have been neck-and-neck since the special election. A poll released Thursday by WSB-TV and Landmark Communications showed Ossoff with the backing of 49.6 percent of voters and Handel with the support of 47.1. The difference is within the margin of error, leaving it too close to call as June 20 approaches.
"It's still definitely a dead heat," Landmark pollster Mark Rountree said. "Nothing has changed in the scheme of the whole campaign. Nothing has changed in the sense that this really does come down to getting out the vote."