Georgia Extends State of Emergency Order Until May 13 As It Braces for Potential Coronavirus 'Patient Surge'
Government officials in Georgia informed residents Wednesday that last month's public health state of emergency declaration is being extended during the coronavirus outbreak.
In a joint announcement, Governor Brian Kemp, Lieutenant Governor Geoff Duncan and Georgia House Speaker David Ralston said the executive order would remain in place through May 13, one month later than originally planned. The same will not apply to Georgia's shelter-in-place mandate, enacted on Thursday and set to terminate April 13, Kemp said later on Twitter.
"This measure will allow us to continue to deploy resources to communities in need, lend support to front-line medical providers and keep preparing as we brace for potential patient surge in our health care facilities," Kemp said about the extension. "We deeply appreciate the hard work of Georgians who are sheltering in place, using social distancing and helping us flatten the curve. We are in this fight together."
The governor announced a public health emergency in Georgia on March 13, following President Donald Trump's national declaration earlier that day. At the time, Kemp explained that the designation would enable health and emergency management personnel to employ all available resources necessary to address and treat COVID-19 cases statewide. He added that the designation, in general, "allows for a more robust response to crisis, specifically in the health care sector."
More than 9,000 people have tested positive for the virus in Georgia since its public health emergency was first declared, and nearly 350 have died. Various cities and counties across the state implemented local ordinances that closed nonessential businesses and asked residents to exercise social distancing in the weeks following the state of emergency announcement. In response to growing case counts, Atlanta Mayor Keisha Lance Bottoms signed an executive order on March 24 that requires city residents to remain in their homes for 14 days.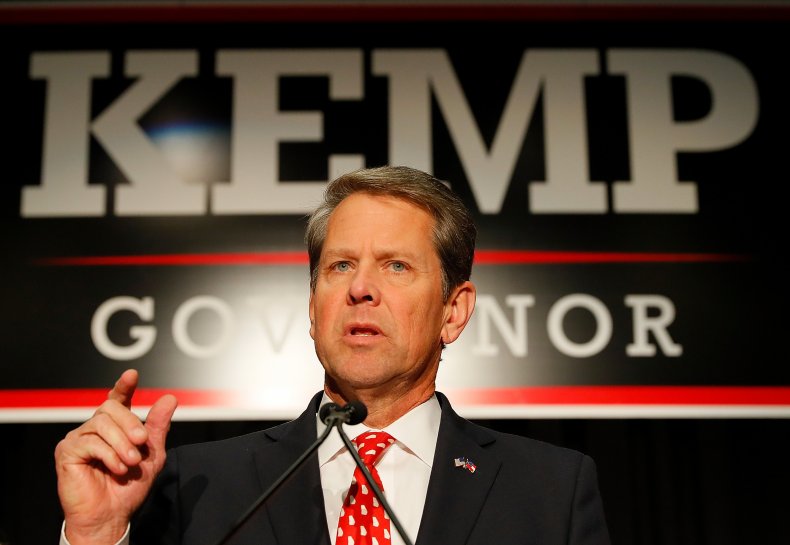 Georgia had confirmed at least 4,700 cases of the virus when Kemp issued the shelter-in-place order on April 2 "so Georgians can prepare for the next phase in the fight against COVID-19." Similar to directives already implemented in more than 30 U.S. states, the mandate enforced school closures and asked all residents to stay at home unless they are performing or accessing an essential service.
"We must continue our aggressive fight against COVID-19," Duncan, the lieutenant governor, said in Wednesday's state of emergency announcement. "Together, Speaker Ralston and I are working closely with Governor Kemp to do all we can to make sure we are meeting the needs of every Georgian."