University of Georgia Fraternity Suspended After Racist Belt Beating Video Goes Viral: 'Pick My Cotton N*****'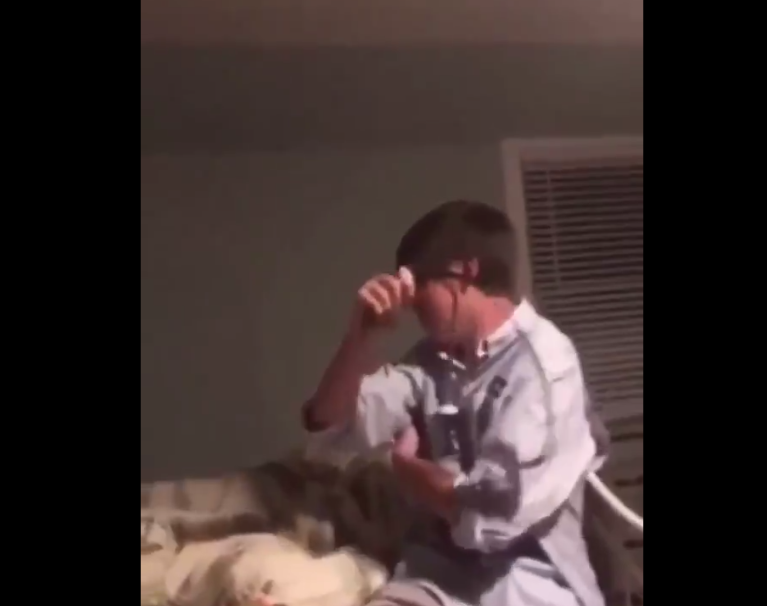 A University of Georgia fraternity has been suspended over a viral video apparently showing one of their members mockingly beating another with a belt while saying "pick my cotton, n*****" as others watched and laughed.
In the video, shared to Twitter, a Tau Kappa Epsilon (TKE) fraternity member can be seen whipping another man, who's under bed covers, with a belt. "I'm not black!" the victim said during the incident.
"Pick my cotton! Pick my cotton, b****h," the fraternity member responded, before another person, off camera, said: "Woah, you're not using the right words."
"Pick my cotton, n*****," the person holding the belt restated.
In a memo to the Xi Lambda chapter, sent on Friday, the University of Georgia student government association announced that the fraternity has been suspended effective immediately.
"The executive officers of the Student Government Association are aware of a video circulating on social media that depicts individuals identified as members of a UGA Greek organization using racist language and engaging in behaviors that mock the suffering of enslaved peoples," the statement read.
"We have been notified that the chapter is currently suspended, and we can confirm that there is an investigation underway regarding the students involved in the video."
Four of the fraternity members involved in the video have also been expelled, reported NBC News.
In a statement, the national fraternity denounced the behavior depicted in the video and announced the expulsions. "Tau Kappa Epsilon is disgusted, appalled and angered by the remarks shown in a video of four expelled members," the fraternity said. "TKE will not tolerate any actions such as these that would be defined as racist, discriminatory and/or offensive."
A Tau Kappa Epsilon spokesperson told NBC News they were made aware of the disturbing video on Friday. The incident was not filmed at an official fraternity event. "These four individuals acted outside the expectations of our membership and their chapter and therefore were removed from both," the spokesperson said.
The prevalence of racist, sexist and otherwise offensive videos taken at fraternities across America has ramped up in recent years. Last April, the Theta Tau fraternity in Syracuse University were suspended after a clip of its members engaging in lewd behavior surfaced online.
In the video, a member of the fraternity can be seen reciting "oaths" while kneeling, in what appeared to be a hazing ritual, while a group of bystanders laughed.
"I solemnly swear to always have hatred in my heart for n*****s, spics and most importantly the f**king kikes," the person repeated, prompted by another member.