Georgia Mayor Cancels Social Distancing Order Despite State Having Almost 5,000 Coronavirus Cases
On Wednesday, the mayor of Cumming, Georgia, announced that he was cancelling the city's social distancing order, despite there being almost 5,000 confirmed coronavirus cases in the state.
"Effective immediately I have rescinded the social distancing order that took effect on the morning of April 1, 2020," Mayor Troy Brumbalow wrote in a statement posted to Facebook.
"While the intent of the order was to protect the public from the spread of COVID-19, it is obvious that a large portion of our public doesn't want government mandating the recommendations of public health officials," the statement adds.
His previous social distancing order prohibited any business, establishment, corporation, nonprofit or organization from having more than 10 people in a single location. The order also suspended "all in-dining service at food service establishments in the Cumming city limits."
In addition to the social distancing policies, according to his statement posted on Facebook, the order also sparked Brumbalow to swear in 150 police officers, which caused backlash and criticism from the citizens of Cumming.
"A huge sticking point in the order was the appointment of special policemen to help enforce the order. Under the city charter, the mayor can appoint special policemen during times of emergency. I said in our press release that I would swear in up to 150 policemen," Brumbalow wrote in his post. "I was looking at a worst case scenario caused by the pandemic as our police department has 18 officers. I can see that I didn't communicate our thoughts and intentions clearly enough. People reacted strongly on social media thinking we were becoming a police state. That was never the intent."
His statement also noted that the order limiting the number of people inside a store caused long lines outside, which caused an additional distancing problem. "While I think the intent of our order was for the health of the citizens, the delivery was bad," his statement added.
According to a tracker provided by Johns Hopkins University, there are over 190,000 confirmed cases of COVID-19 in the U.S. and at least 4,127 deaths. In Georgia, there are over 4,100 confirmed cases and at least 125 deaths. As of April 1, the Georgia Department of Public Health reports over 4,600 confirmed cases and 139 deaths.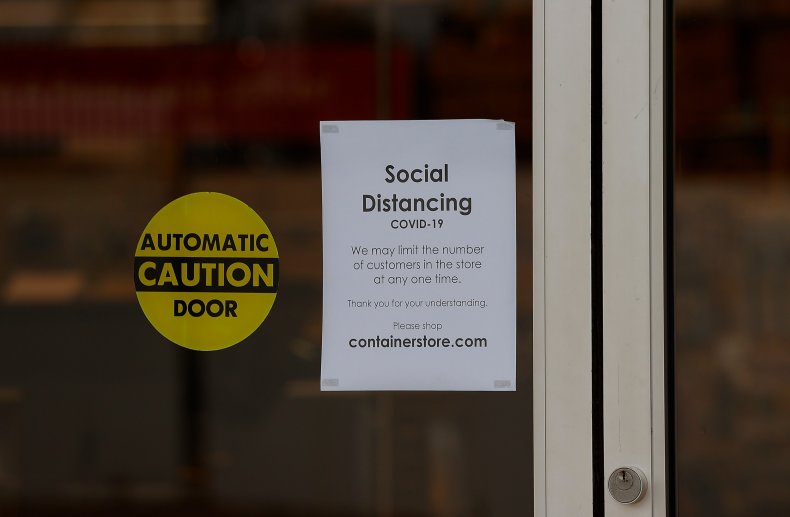 While Brumbalow decided to rescind his social distancing order in Cumming, his decision comes shortly after the U.S. Surgeon General Jerome Adams suggested that the "30 Days to Slow the Spread" guidelines, issued by President Donald Trump should be a national stay-at-home order.
"My advice to America would be these guidelines are a national stay-at-home order," Adams said while appearing on NBC's Today. "They're guidelines that say that 'look the more we social distance the more we stay at home, the less spread of the disease there will be.'"
Newsweek reached out to Brumbalow for comment on his decision to rescind the social distancing order in Cumming but did not receive a response in time for publication.