Georgia Senate Polls Give Loeffler and Perdue a Slim Lead As Voting Starts
Republican Senators Kelly Loeffler and David Perdue lead their Democratic rivals Raphael Warnock and Jon Ossoff by slim margins as early voting began ahead of Georgia's Senate runoff elections, new poll data has revealed.
According to the latest Emerson College polls, Sen. Loeffler is three points ahead of Warnock, with 51 percent of likely voters in Georgia saying they would back the Republican incumbent, and 48 percent opting for her rival.
A further 1 percent of polled voters said they were undecided on who to vote for on January 5.
The head-to-head poll between Perdue and Ossoff produced the same results. Fifty-one percent of Georgians favored the GOP senator, putting him three points ahead of his challenger, and within the survey's margin of error.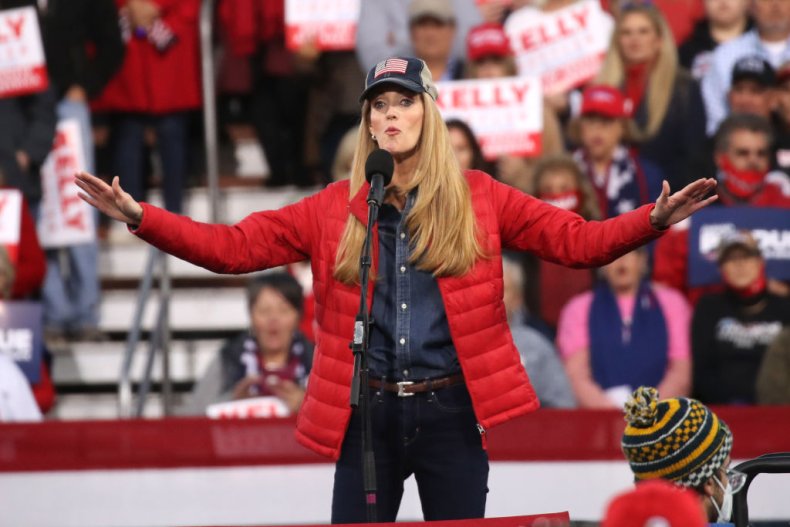 Releasing a statement with the new poll data, Emerson College Polling director Spencer Kimball said: "The data revealed there is little crossover support, which suggests one party should win both seats."
Emerson College Polling surveyed more than 600 likely voters in Georgia between December 14 and December 16 for its latest state polls. The margin of error stands at 3.9 percentage points.
The pollster revealed Loeffler and Perdue held narrow leads in Georgia's Senate runoff elections as millions of dollars continued to flood into the races, setting them up to be two of the most expensive contests in U.S. political history.
According to FiveThirtyEight analysis published last week, the four candidates received a combined $167 million in donations from two grassroots online funding platforms, ActBlue and WinRed, between November 3 and November 24.
The vast majority of those donations were received from out of state, as the races have assumed national importance.
Away from the online platforms, candidates have also received large donations from other sources. Republican Sen. Lindsey Graham of South Carolina told Fox News in November that he had sent $1 million from his campaign coffers to Loeffler and Perdue to help them hold onto their seats in the upper chamber.
If even one of the Republican senators holds onto their Senate seat, the GOP will maintain its majority in the chamber. But if both Democrats net surprising victories in the state, Democrats will have effective control of the Senate under a 50-50 split.
Under such a scenario, Vice President-elect Kamala Harris would have a deciding vote in the upper chamber, not factoring in the possibility of Democratic defections on certain legislation.