Georgia Woman With Monkeypox Says She Did Nothing Sexual to Contract Virus
A Georgia woman who caught monkeypox while working as a cashier has said she "did not do anything sexual to contract" it.
As of August 4, the U.S. Centers for Disease Control and Prevention (CDC) has reported 26,519 confirmed monkeypox cases across the globe, with 7,102 in the U.S.
Monkeypox cases continue to be concentrated within the gay community, among men who have sex with men. Experts keep reiterating, however, that cases are not exclusive to the gay community—the virus spreads through direct, physical contact with an infected person, meaning anybody can catch it.
One such person is Camille Seaton—the first woman in Georgia to catch the virus. In Georgia, there have been over 500 monkeypox cases, with WSB-TV reporting that four of these are women.
Seaton is a cashier and believes she caught the virus while working, WSB-TV reported.
"I just want y'all to know that I did not do anything sexual to contract this disease. This thing is spreading. It's here," Seaton told the news outlet.
Seaton said she saw "bumps breakout'' on her face and at first, she just thought it was acne. Monkeypox will usually cause lesions to break out across the body.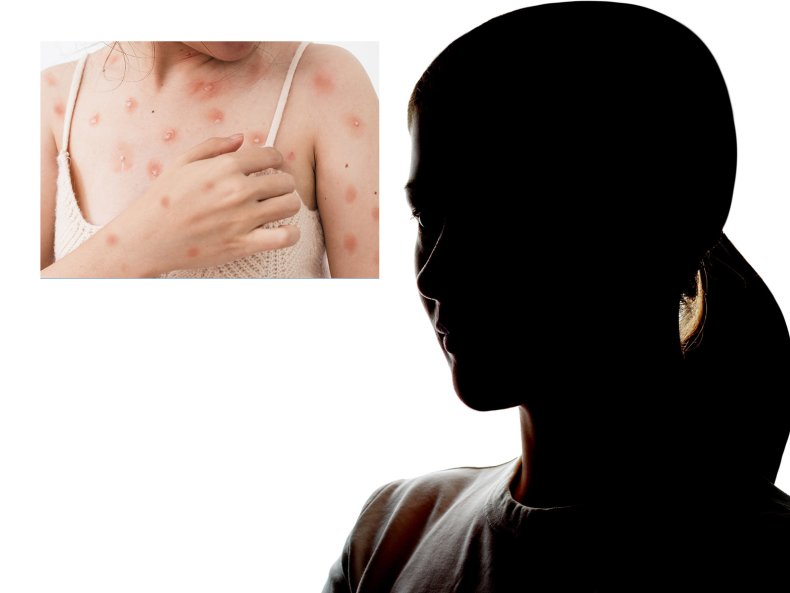 Along with the lesions developing on her face, Seaton experienced fatigue, headache and chills, which are other common, symptoms associated with monkeypox.
That is when she decided to get tested.
"I waited on the results and it was positive. I had monkeypox," Seatons told WSB-TV. Seaton is now in the "healing stages" and the lesions are "starting to scab up."
On August 4 the Biden Administration declared the monkeypox spread a public health emergency.
Professor Eyal Leshem, an infectious disease specialist and Director at the Center for Travel Medicine and Tropical Diseases at the Sheba Medical Center, told Newsweek that despite the emergency status of monkeypox, experts do not think restrictions and mask mandates will be required at this stage.
"Will we find this outbreak different COVID in several aspects, first of all, the mode of infection is close person to person contact, mostly through skin contact with lesions which is inherently different than respiratory viruses such as COVID," Leshem said.
"We do not think a blanket recommendation for a respiratory cautions such as masking will be implemented in this case because you really don't need the entire population to wear a mask to prevent transmission.
"What you need is rapid identification of cases and close contacts identified and quarantine in case lesions develop. And we need a lot of public health communication and messaging to target populations at risk."
Leshem said that the emergency status will help "harmonize" a response to the virus.
Newsweek has contacted Seaton for comment.