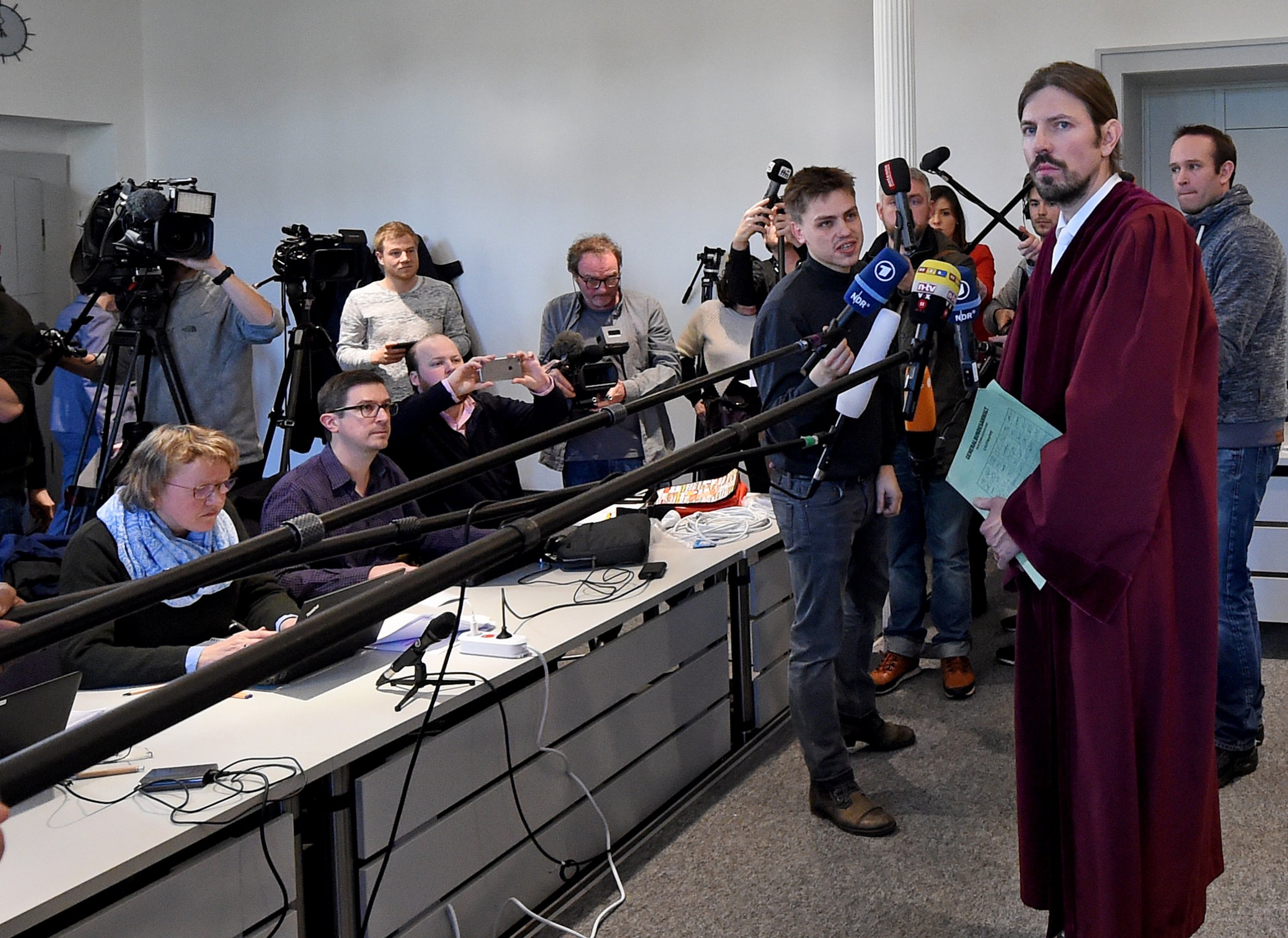 A German court jailed a teenage German-Moroccan girl Thursday for stabbing a policeman at a train station on the orders of Islamic State militants (ISIS).
Safia S., a dual citizen aged 16, was convicted of attempted murder and being a supporter of the jihadist group by a regional court in the northern city of Celle.
Her defence lawyer said she would appeal her six-year sentence, which he called "unquestionably high", at the federal high court in the southwestern city of Karlsruhe.
During the trial, which started in October, her lawyer had argued that she lacked the capacity to know she was doing wrong.
Prosecutors said Safia S. travelled to Istanbul in January last year where she met members of ISIS who planned to help her enter territory it controlled in Syria.
While in Istanbul, they said, she received orders to carry out a "martyrdom attack" in Germany, where investigators said they believe she was radicalized.
Then aged 15, she stabbed and seriously wounded the policeman at the train station in Hanover in February after she was brought back to Germany by her mother, prosecutors said.
A now 20-year-old German-Syrian man, named as Mohamad K., was sentenced to two-and-half years in prison as an accomplice after failing to inform the police despite knowing of Safia's plan.