German Shepherd Ready for 'Spooky Season' Leaves Internet in Stitches
A German shepherd named Storm has gone viral for wearing a hilarious spider costume ahead of the Halloween celebrations next month, making the internet "laugh out loud."
On Monday, the dog's owner, under the username brandonandstorm2, shared a video of Storm admiring his costume in the toilet mirror, with a caption that said: "Spooky season is near!"
Storm is already quite famous on social media, in fact, his joint account with his owner Brandon has over 430,700 followers and 25 million likes.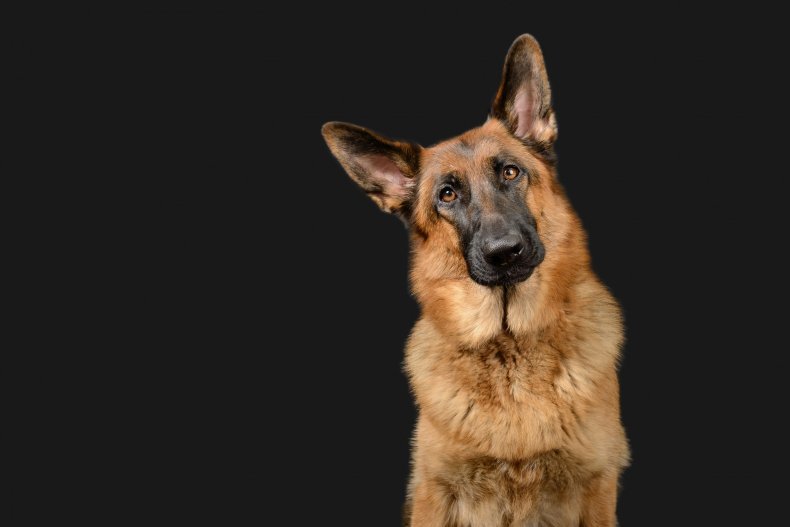 German shepherds are very popular dogs in the United States. In fact, according to the American Kennel Club (AKC) they were the fourth most popular dog breed in the country in 2021, down from third place in 2020 and second place in 2019.
They come after Labrador retrievers who've held first place for over 30 years, French bulldogs in second place, and golden retrievers third. The American Kennel Club uses registration data to compile the list of 2021's most popular breeds.
They are very loyal, confident, and courageous dogs, of noble character and high intelligence. According to the AKC, they're very affectionate with their family and excellent with young children.
In addition, German shepherds have the ability to learn commands for many tasks, and the willingness to put their life on the line in defense of loved ones.
They're large-sized dogs with a medium-length coat, and while they shed a lot of hair, they don't require much grooming. It's a relatively healthy breed of dog, but they can experience bloat, which is a sudden and life-threatening swelling of the abdomen, that owners should check their dogs for.
Their life expectancy is between nine and 13 years, and they need a lot of physical and mental exercise, and they make great family dogs.
The post, which was originally shared on TikTok, has gone viral, receiving over 7.3 million views and 1.1 million likes in less than a day.
One user, xochels, said: "I love this dog so much." KappaShamrock215 added: "the look 'what have you done to me father.'"
Vero's World commented: "It took a minute for my brain to understand what I was looking at." And Mikaylah pointed out: "The EARS."
Another user, Mike Moseley, wrote: "This but with the Iron Man 'let's be real this isn't the worst thing you've caught me doing' sound." And Pepperonicombos said: "I cackled."
Meggie6250 said: "I've been bamboozled. I picnicked so much for a second!" And outdoorchick1 added: "OMG. This one made me laugh out loud."
Newsweek reached out to brandonandstorm2 for comment. We could not verify the details of the case.
Do you have funny and adorable videos or pictures of your pet you want to share? We want to see the best ones! Send them in to life@newsweek.com and they could appear on our site.