Germany Axe Attack: Afghan Refugee 'Had ISIS Flag'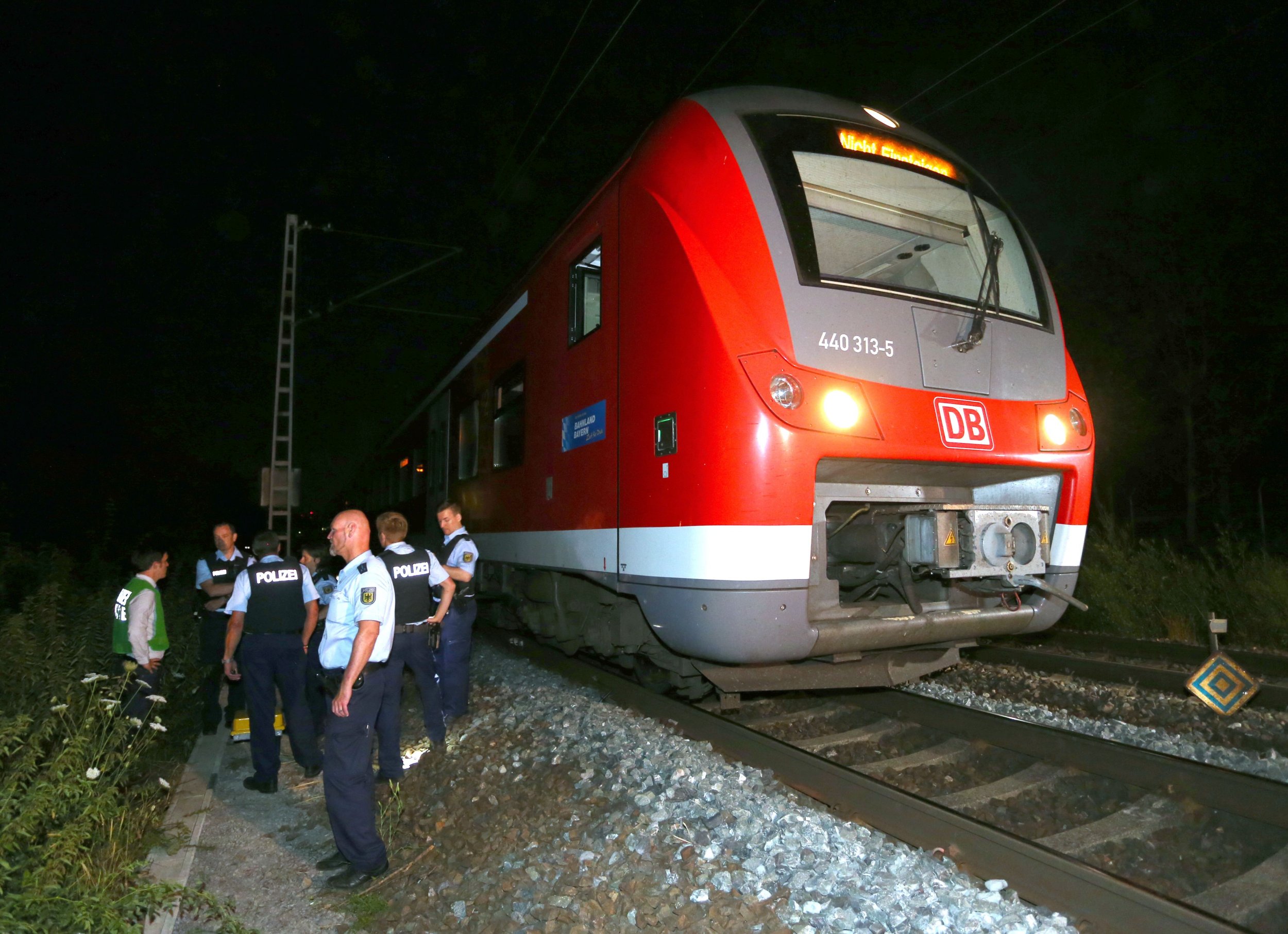 A flag of the Islamic State militant group (ISIS) has been found in the room of a teenage Afghan refugee who injured four people in an axe attack on a German train on Monday, according to German officials.
The attacker, who has not been named, was a 17-year-old refugee living in the town of Ochsenfurt in Bavaria, southern Germany. Armed with an axe and a knife, the man attacked four people from Hong Kong on a train in nearby Wurzburg on Monday evening. The attacker was shot dead by police when trying to flee the scene.
Bavarian Interior Minister Joachim Herrmann told German broadcaster ZDF on Tuesday that a "handpainted ISIS flag" had been found in the refugee's residence. Herrmann said that investigations were underway to explore whether the attacker had been radicalized.
The attacker had traveled to Germany as an unaccompanied minor and was living with a foster family after moving from a refugee center, Herrmann told German TV. The minister also said that authorities were investigating claims that the man shouted "Allahu akbar"—Arabic for "God is great"—during the attack, according to the BBC.
The four victims were a 62-year-old man, his 58-year-old wife, their daughter, 27, and her 31-year-old boyfriend, all traveling from Hong Kong, according to the South China Morning Post. Another member of the group, a 17-year-old son, was not injured. Three of the group were seriously hurt, while another 14 people were treated for shock.The train was traveling between Treuchtlingen and Wurzburg.
Hong Kong's Chief Executive Leung Chun-ying condemned the attack and said that the region's immigration officials would accompany family members traveling to Germany to visit their injured relatives.
Germany has so far avoided Islamist attacks on the scale that have afflicted neighboring France, where a Tunisian national killed at least 84 people during Bastille Day celebrations in Nice on Thursday. In May, a man killed one and injured three in a knife attack at a railway station near Munich, reportedly shouting "Allahu Akbar" during the attack. The attacker was later sent to a psychiatric hospital after having been found to be mentally ill and only partly responsible for his actions.
Germany received more than one million migrants in 2015 as the country threw open its doors to refugees fleeing from the Middle East and North Africa. More than 150,000 Afghans were among this number, the BBC reported.