Germany Hopes Biden Will Reverse US Troop Drawdown, Not 'Punish' Ally Like Trump
A German official has told Newsweek that Berlin hopes President-elect Joe Biden will reverse President Donald Trump's decision to withdraw thousands of troops and relocate the U.S. military's European headquarters.
The official said Trump's move in July came as a surprise, and appeared to be punitive.
"We learned about this only through leaks," the official said, "and the motive behind it was apparently to punish us for not spending enough on defense."
The traditionally robot transatlantic partnership between the U.S. and Europe was severely tested under the Trump administration, and Germany, in particular, bore the brunt of criticism for not falling directly in line with the White House's plans.
The contribution goal to the common defense for member nations of the 30-member NATO Western military alliance is 2% of gross domestic product (GDP). In its most recent reporting, Germany came in at about 1.5%.
Trump has repeatedly criticized Germany over its level of contribution to NATO. In July, he announced he would withdraw 12,000 U.S. troops deployed in Germany. Additionally, he declared his intention to relocate the headquarters of the U.S. European Command (EUCOM) from Stuttgart, Germany to Mons, Belgium, where NATO's Supreme Allied Headquarters Europe (SHAPE) is located.
The Pentagon claimed the move was strategic, but Germany has described the move as political—and unilateral.
"All of these things should be coordinated, allies should discuss an important issue like this," one German official told Newsweek.
The official noted that Germany's defense budget has "risen significantly" since 2014, increasing by nearly half to today's $51.5 billion—or roughly 1.57 percent of the country's GDP. In addition to questioning the motives behind the U.S. move, the official felt it was ill-advised for Washington's own sake as well.
"From what we understand, under the current decision, the U.S. would relinquish existing infrastructure and would have to spend a significant amount of money to build it elsewhere," the German official told Newsweek. "So, a reversal of the decision would first and foremost be seen as something that simply makes sense."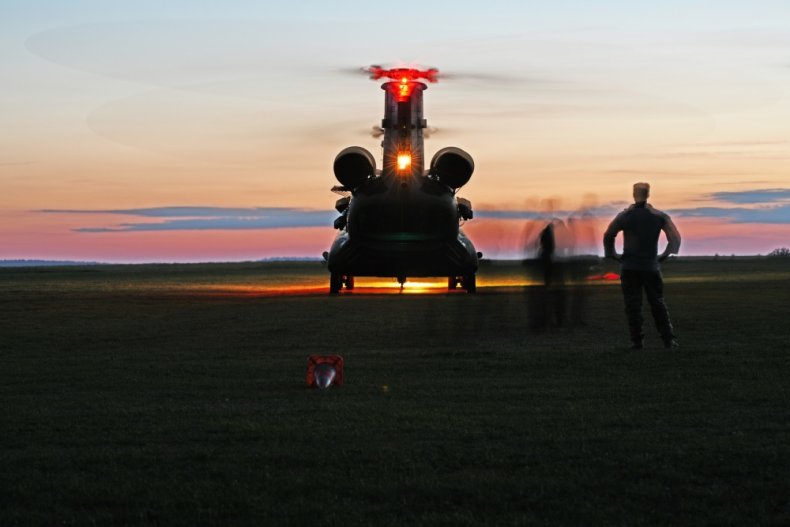 Trump's decision in July was immediately met with some criticism, including by Biden's foreign policy adviser, Antony Blinken, who told Reuters at the time that a prospective Biden administration would review such plans, both in their substance and how they were rolled out without German foreknowledge, if elected.
German Defense Minister Annegret Kramp-Karrenbauer referenced such Democratic plans in her keynote address Tuesday.
"At least there is a chance the plans will be changed," Kramp-Karrenbauer said. "We'll have to see whether this means that the decision will be completely revoked or only adjusted in certain parts."
She stressed that the U.S. and NATO partnership was still a necessity despite efforts by Germany and other European countries toward autonomy on security.
Contacted by Newsweek, EUCOM spokesperson Jodi Ames said the command did not have any new information or details to provide on the planned moves since the July announcement, "as we cannot speculate on timelines."
"From a USEUCOM perspective, planning is occurring at the highest levels and takes into account numerous considerations. This will take time," Ames said. "Of course, as plans mature and more information becomes available, we will keep our personnel informed."
U.S. troops have been stationed in Germany since the end of World War II, when the country was divided into spheres of Allied influence between the West and the Soviet Union. It quickly became a front line between NATO and the rival Warsaw Pact and has remained a bastion of U.S. military power abroad nearly three decades after the end of the Cold War.
While Germany serves as a key hub in coordinating U.S. military movements in Asia and Africa, questions have arisen as to the ongoing usefulness of the sheer size and cost of the U.S. presence there, where personnel prior to Trump's orders numbered some 34,000, ranking second abroad only to Japan, another former Axis enemy turned post-war ally.
And while the German official with whom Newsweek spoke said that Berlin looked on with Trump's decision last summer "with regret" as "U.S. military presence in Germany has been a pillar of transatlantic relations for decades and is of mutual benefit, serving joint interests of our alliance," the official also noted that bilateral ties couldn't be measured in terms of numbers alone.
A spokesperson for the German Defense Ministry emphasized the important role the troops play in the relationship between allies.
"We very much appreciate the decades of good and trustful cooperation with the U.S. armed forces in Germany as well as in international deployments," the spokesperson told Newsweek.
The spokesperson noted the extent to which the two countries worked alongside one another in various bilateral and multinational formats, and expressed hope this dynamic would continue.
"On a daily basis we professionally work side-by-side in basic operations and exercises," the spokesperson said. "We are convinced that it is in the interest of both of our countries to continue this path of partnership."
Trump's own newly appointed Pentagon chief also expressed support for this mutual endeavor. With just over two months likely left for the administration, Acting Defense Secretary Christopher Miller spoke Friday with his German counterpart Kramp-Karrenbauer in order "to underscore the United States' strong and enduring commitment to U.S.-Germany ties and the transatlantic relationship," according to a Pentagon readout.
"The leaders agreed on the importance of strengthening the U.S.-Germany defense relationship," the readout continued. "Acting Secretary Miller and Minister Kramp-Karrenbauer reaffirmed their commitment to cooperation on issues of mutual strategic importance, including increased burden sharing, promoting security and stability in the Middle East, and countering malign influence in Europe and beyond."
Trump himself, however, has often taken a very different tone in talking about Germany.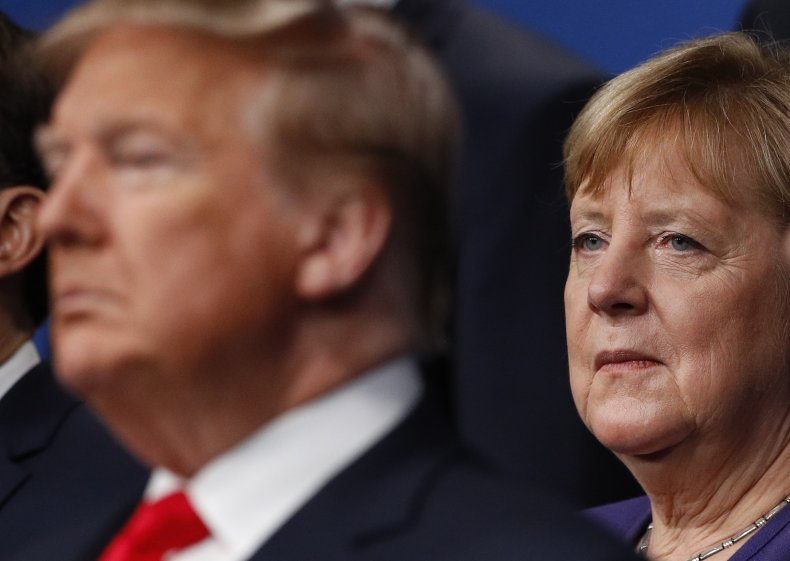 While often touting his own German heritage, the president has charged the country of a laundry list of abuses. In addition to coming up short on defense spending quotas, he's accused Germany of taking advantage of the U.S. on trade, cozying up to Russia with the Nord Stream 2 natural gas pipeline and, most recently, presenting inaccurate COVID-19 fatality figures.
In the leadup to the election earlier this month, he repeatedly named Germany as one of the countries that wanted him to lose, including it with China and Iran. A summer Pew Research Center survey published in September showed Germany second only to Belgium—set to be the new home of EUCOM—in negative views of Trump's leadership, with a confidence rating of just 10% and a 26% favorability rating of the U.S. in general.
When it became clear that Biden was the projected winner of the U.S. election, Chancellor Angela Merkel, who has led Germany for 15 years, joined other world leaders in defying Trump's ongoing efforts to dispute the race and congratulated the former vice president.
Speaking on last week's 82nd anniversary of genocidal pogroms pursued against Jewish citizens across Nazi Germany and 31st anniversary of the fall of the Berlin Wall, Merkel reflected upon "the important role that the United States of America plays for freedom and democracy in the world," and wished the upcoming leader luck in tackling contemporary issues facing both countries and the rest of the international community.
"Joe Biden brings with him decades of experience in the fields of domestic and foreign policy," Merkel said. "He knows Germany and Europe well. I have good memories of fruitful meetings and talks with him."
Referring to the U.S. as Germany's "most important ally," she also offered a nod to those—like Trump—who demand that Berlin increase its defense contributions, saying Washington "rightly expects us to make a greater effort to ensure our own security and to stand up for our convictions in the world, and we Europeans have long begun to embark on this path."
This article has been updated to include a statement by a spokesperson for U.S. European Command.