Why Angela Merkel's Party Is Considering a Burqa Ban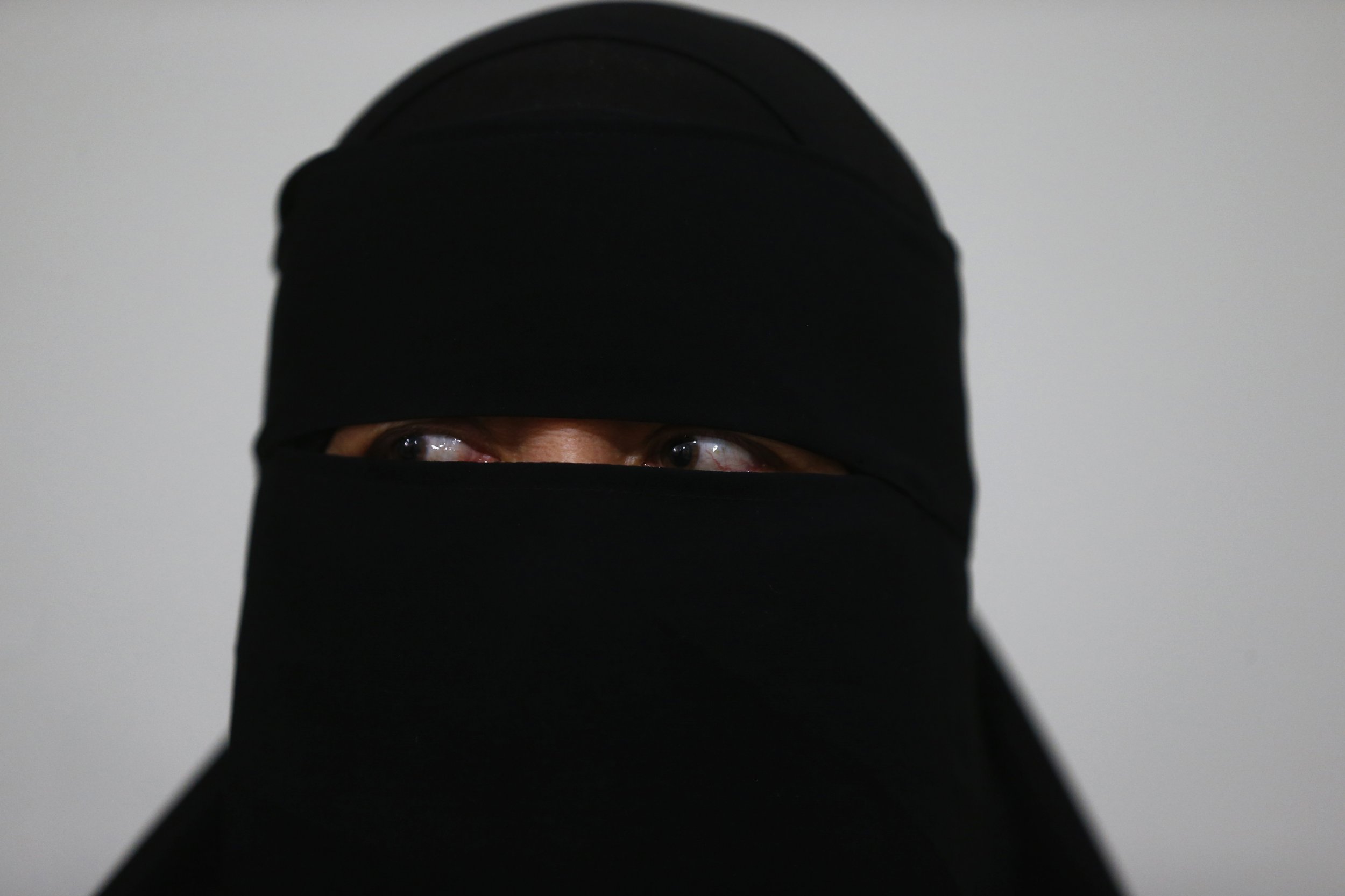 The headlines from France are full of the "burkini," a form of full-cover swimwear worn by some Muslim women at the beach. Cannes and other coastal towns took the decision this week to ban the garments, a move backed by Prime Minister Manuel Valls, who called the burkini "the expression of a political project, a counter-society, based notably on the enslavement of women."
But while such secularist policies are common in French politics, a similar vein of thought is taking hold in Germany, where religious tolerance has long been so central to the country's political life that it's enshrined in the constitution.
An increasingly loud debate has begun within Chancellor Angela Merkel's Christian Democratic Union (CDU) party, and its sister party the Christian Social Union (CSU) over whether the burqa—a garment covering the whole body from head to feet worn by some Muslims—should be banned in public in Germany, as it already is in France.
Backers of the idea include the CDU domestic policy spokesperson for the state of Hamburg, Dennis Gladiator. Gladiator told Die Welt on Thursday: "The burqa is not a sign of religious freedom, but a sign of bondage and oppression of women. We can not accept it in Germany." His opposite numbers in the states of Berlin and Mecklenburg-Western Pomerania have already made similar calls.
Such motions from state-level CDU home affairs spokespeople are significant because on Thursday and Friday they are meeting with Germany-wide interior minister Thomas de Maiziere. Clashes over the idea are likely; de Maiziere has already rejected a full ban. "You can't forbid everything you reject," he said last week. It is thought he may be open to watered-down alternatives, perhaps including restricting the wearing of the veil in some contexts, like schools, Spiegel reported.
But, unfortunately for Germany's anti-Islam conservatives, he may well be right about a full ban—if not morally, then legally. Germany's constitutional court has long established, in the words of a 2014 Bundestag research document, "that, in a society that gives space to different religious beliefs, individuals do not have the right to be shielded from professions of faith by others."
Martin Lodge, a professor of Political Science and Public Policy at the London School of Economics, tells Newsweek that putting a burqa ban in a CDU election manifesto would be politically problematic, too. "It basically would mean you couldn't have a coalition government with anyone," he says.
So if it's not possible, why call for it? The CDU is facing a threat to its right from the Alternative for Germany (AFD) party, which saw breakthrough success in several state elections earlier this year. It's probably no coincidence that two of the state interior ministers who have called for a ban are facing re-election soon.
The AFD, which began as a rather dry anti-Euro party but quickly shifted to a more brash anti-immigration platform, is virulently and unabashedly anti-Islam. It supports a ban not only on the Burqa, but on minarets and on the call to prayer. And, most strikingly of all, it has declared Islam to be incompatible with the German constitution.
This final statement, and the framing of the debate in terms of Islamic values being supposedly incompatible with German ones, is important. Angela Merkel said Thursday in an interview with the RND newspaper group that she does not support a full burqa ban, citing the likely objections from the constitutional court. But, she added, she believed a woman who wore the burqa had "little chance to integrate" into German society.
So while a legal technicality may spare German Muslims from the same restrictions as their French counterparts, Merkel is clearly keen to show she shares some of the AFD's concern about Islam overall. The LSE's Lodge says that, even if a burqa ban is kicked into the long grass, we can expect to see a greater crackdown on Islam more widely in Germany. "Clearly, there will be pressure within the CDU/CSU to sharpen up the message," he says.