French PM Valls Backs Burkini Ban by Local Mayors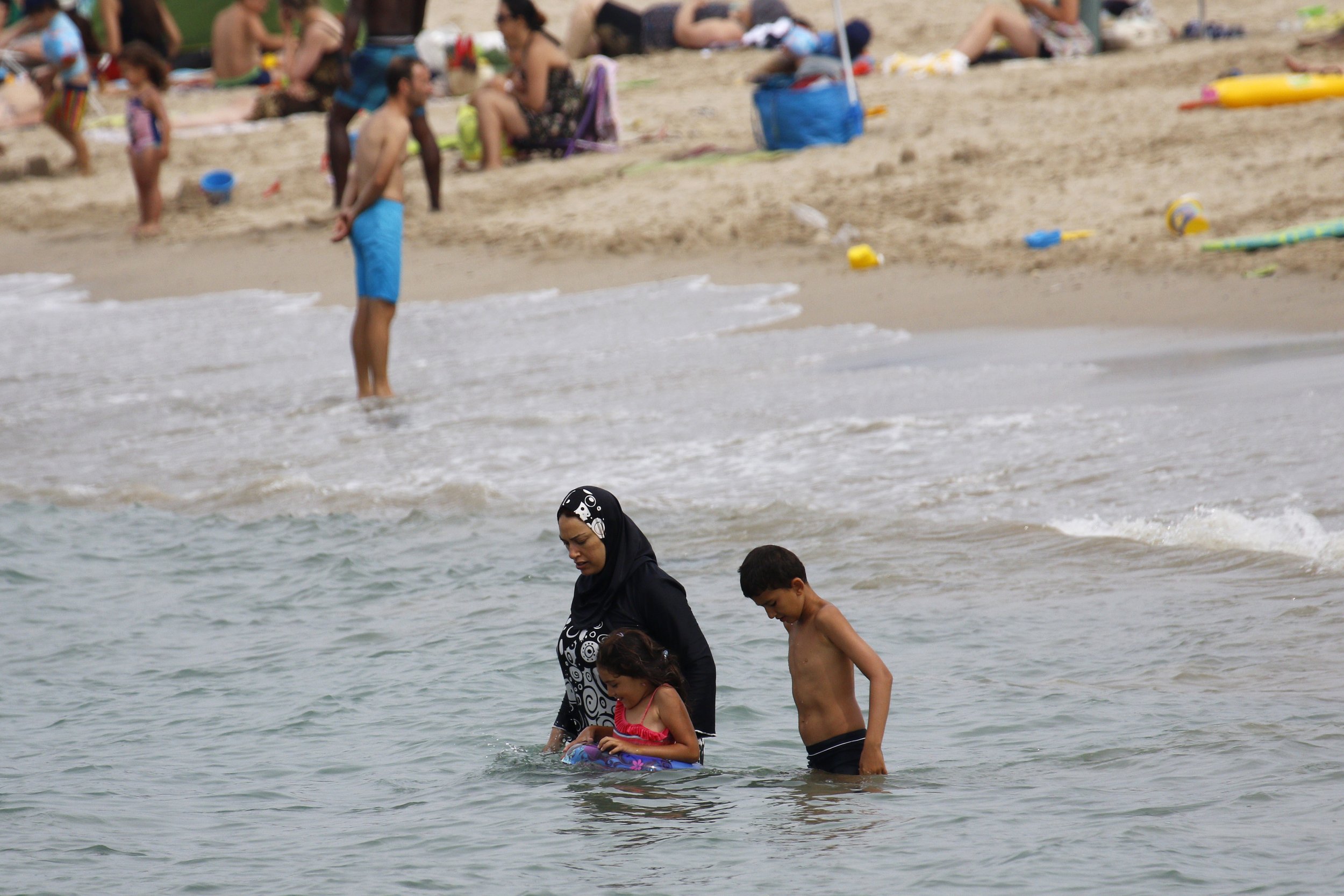 French Prime Minister Manuel Valls has backed several bans on the so-called burkini—a women's swimsuit designed to comply with Islamic values—according to local media in southern France.
The burkini, which serves as a bathing suit without exposing a woman's arms, legs and head, prompted a nationwide debate following a small town mayor's ban on a private party at a pool, where attendants were all asked to adhere to Islamic dress codes. Attendees were specifically asked not to wear bikinis.
Since then, the mayors of French island Corsica and two regions on the south coast have imposed bans on the burkini.
Speaking to regional newspaper La Provence, Valls said that he "understands" mayors from Leucate near Montpellier, Normandy's Oye-Plage and nearby Le Touquet, who have also banned the garment.
He backed the local officials' decisions, as long as they were "motivated by the will to encourage people to live together rather than by political agendas".
"Beaches, like all public spaces, must be kept free of religious claims," he said, though he added that he does not plan on pushing for a countrywide ban on the burkini. "Some seek to present the ones who wear [the burkini] as victims, as if we are infringing on their freedoms, but the enslavement of women is not a freedom."
The prime minister described the garment as an example of "an archaic vision of a woman's place in public." "There is the idea that naturally women are immodest, impure, that they should be totally covered. That is not compatible with the values of France and those of the [French] Republic."
France is a secular country and authorities seek to remove displays of religiosity in public. This policy is particularly controversial when it comes to Islamic women's garments, an issue on which French authorities have one of the most hardline stances in Europe. The full-face veil is banned in public with politicians citing issues of public security, women's equality and the general secular ethos of modern France.