French Island Corsica Bans Burkini After Violent Clashes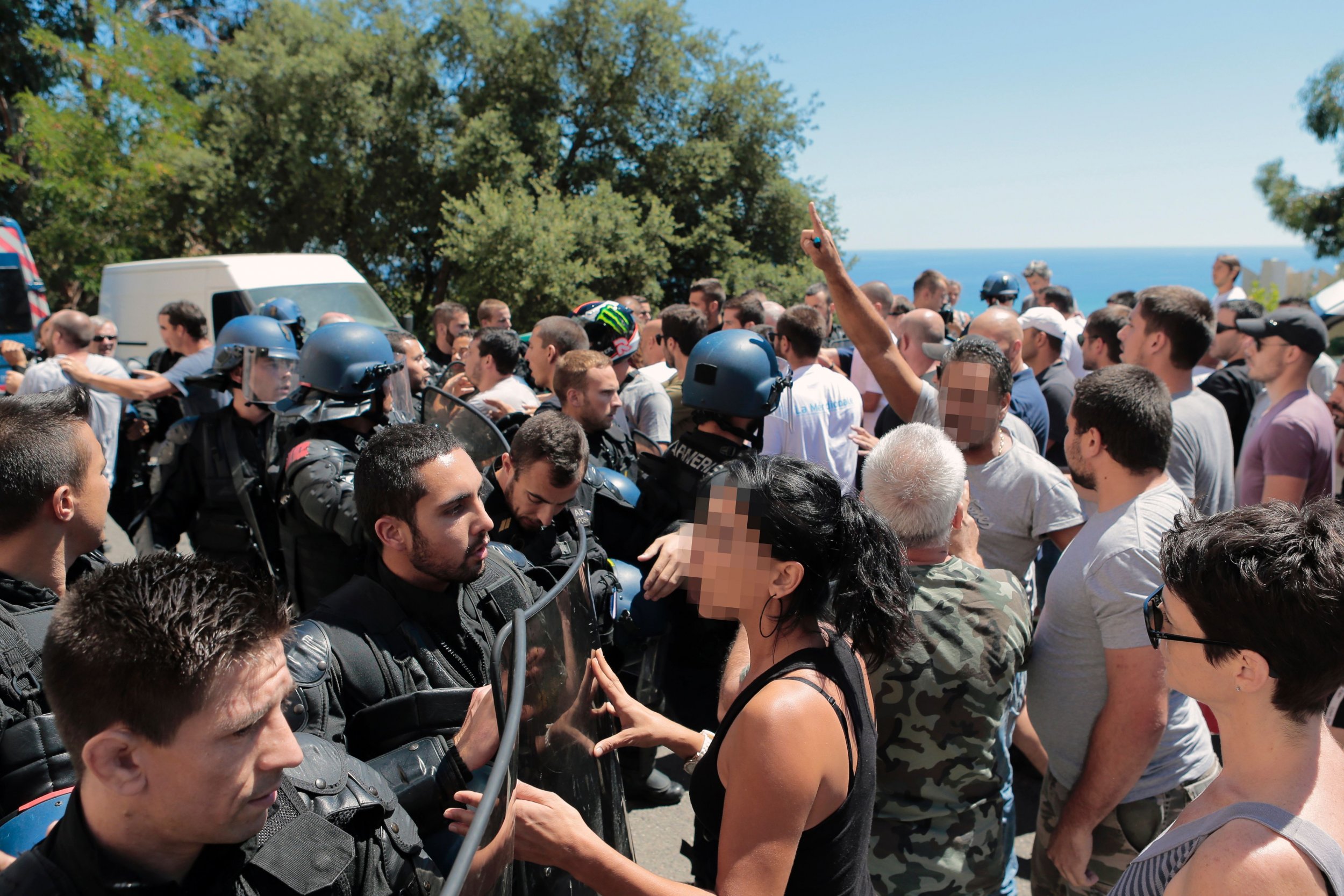 The mayor of the French island of Corsica has banned the burkini, becoming the third French region to do so.
Socialist mayor Ange-Pierre Vivoni said that wearing the Islamic swimwear—which covers the whole body, leaving only the face, hands and feet exposed—would be prohibited in a measure he describe as necessary to "protect the population," The Guardian reported on Monday.
The mayors of Cannes and Villeneuve-Loubet, both on the French Riviera, have also imposed bans on the burkini. Both of those mayors are members of the right-wing Republicans party, while Vivoni is a member of the left-wing Socialist party of French President François Hollande.
The ban in Corsica follows clashes at the beachside town of Sisco over the weekend. Authorities are yet to determine the exact cause of the fighting, but witnesses claimed that it erupted on Saturday after Muslims families objected to photos being taken by teenagers. It is not clear whether any of the women were wearing a burkini.
The local deputy prosecutor said that four people—including a pregnant woman—were taken to hospital. Bottles and stones were thrown and three cars set alight. French daily Le Monde reported that a police cordon was set up to protect the Muslim families.
On Sunday, around 500 people gathered in the nearby town of Bastia with the intention of marching on the Lupino housing estate, where the Muslim families involved in the beach incident were believed to be from, Le Figaro reported. Lupino has a high concentration of families of North African origin. Police blocked the protesters from entering the estate.
A court in Nice upheld the burkini ban imposed in Cannes on Saturday following an appeal by the Collective Against Islamophobia in France. The court found that the ban was legal and came in the context of recent Islamist attacks in France, including in Nice. Tunisian national Mohamed Lahouaiej Bouhlel drove a truck into crowds celebrating Bastille Day in Nice in July, killing 85 people.