German Police Chief Warns Of 'Pogrom Atmosphere'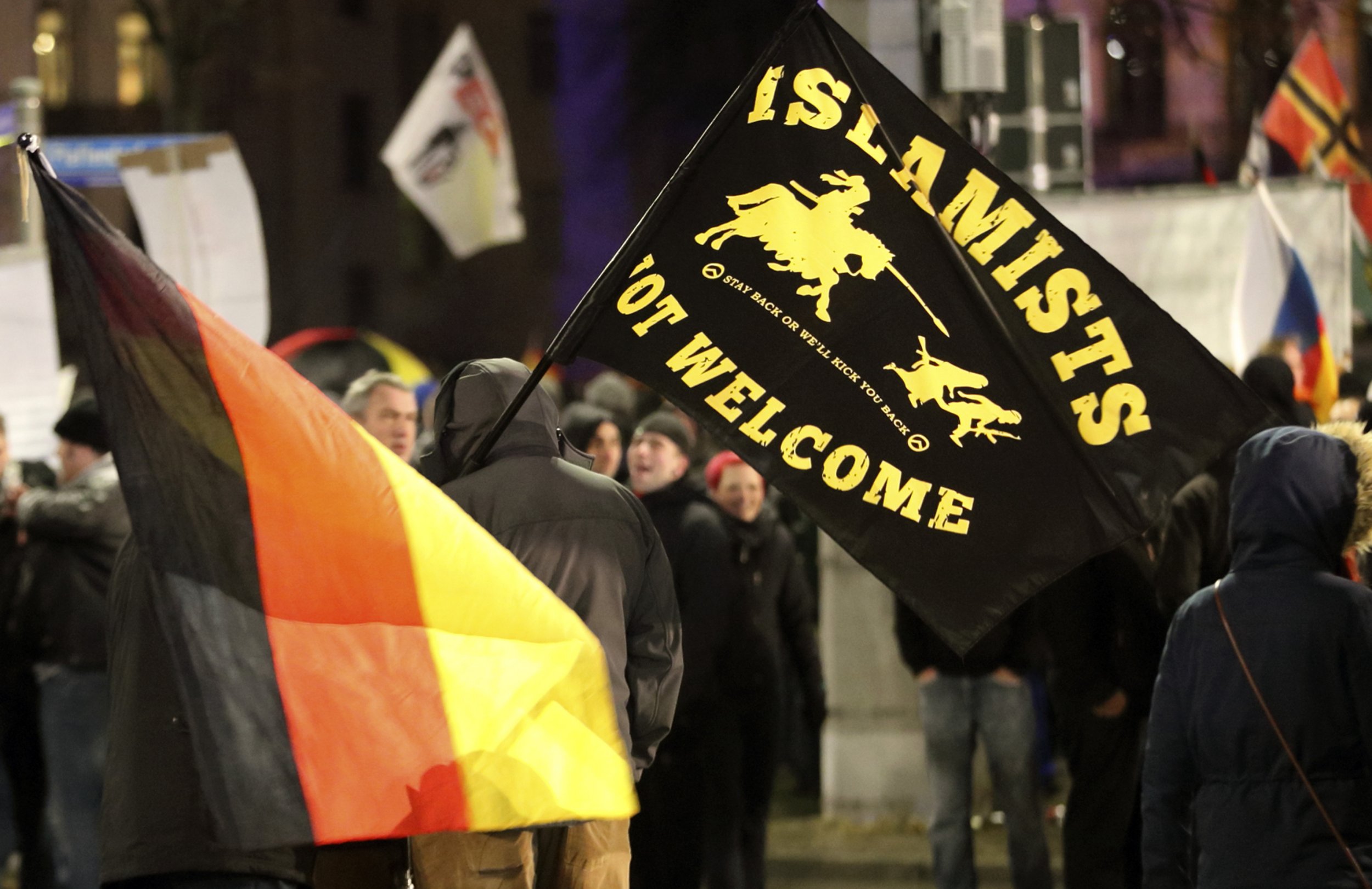 A German police chief has warned of a "pogrom atmosphere" in the country amid attacks on asylum seekers and refugee shelters.
Bernd Merbitz, chief of police for the town of Leipzig, made the claim in an interview with the Leipziger Volkszeitung, in which the paper revealed that five refugee accommodation centers in the Saxony region were targeted in attacks over the weekend.
"I'm really worried," Merbitz added, saying that proponents of violence were using people's fear to "whip up hysteria."
The word pogrom generally refers to an organized attack on a particular ethnic group.
The attacks included an attempt to set fire to a building and the attempted detonation of a homemade explosive comprised of spray cans, firelighters and paper. Another attack saw a fire started near a center for unaccompanied refugee children.
In January, 250 far-right protesters rampaged through Leipzig's bohemian Connewitz district, breaking windows, starting fires and injuring five police officers.
Germany is facing widespread public anger over immigration after sex attacks and thefts committed on New Year's Eve in the town of Cologne were partly pinned on migrant men. The anti-Islam group Pegida has staged large demonstrations in Leipzig, Cologne and its home city of Dresden.
The right-wing Alternative For Germany (AFD) party is on course to win seats and take as much as 15 percent of the vote in the state parliaments of Baden-Württemberg, Rhineland-Palatinate and Saxony Anhalt in upcoming elections.
The party's leader, Frauke Petry, sparked outrage in January when she called for authorities to use firearms "if necessary" to prevent illegal border crossings in an interview with a regional newspaper.
Germany saw the arrival of around 1.1 million refugees in 2015.