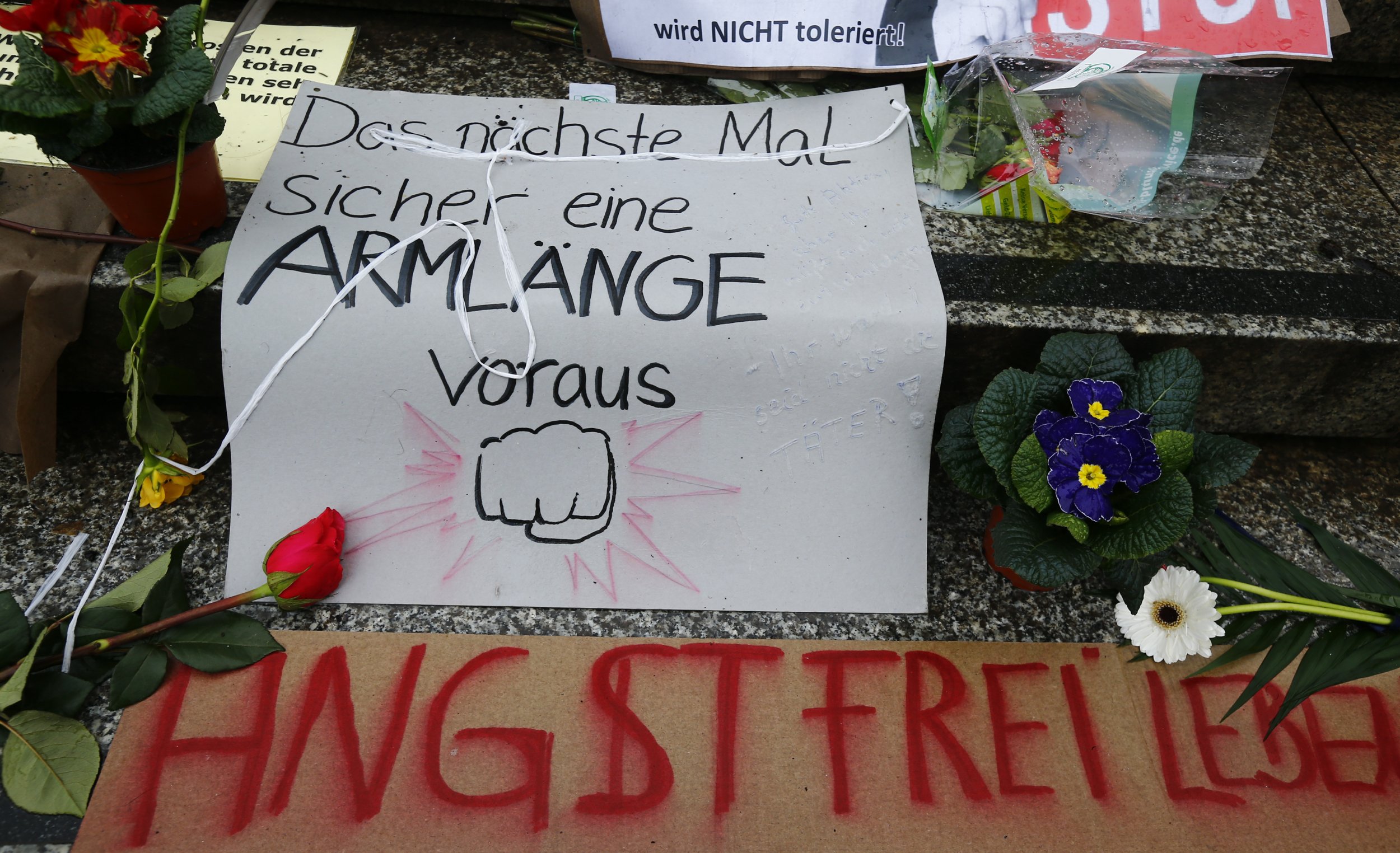 German police have arrested a refugee in connection with the alleged sex attacks in Cologne—the first man to be held on suspicion of the New Year's Eve assaults.
The man, an as-yet-unnamed 26-year-old Algerian asylum seeker, was detained at a refugee shelter in Kerpen on suspicion of groping a woman and stealing her phone, the BBC reports. He was arrested along with another Algerian asylum seeker who allegedly stole a phone.
Cologne police are investigating 21 people over a night of attacks on New Year's Eve in which groups of men described as being of Arab or North African origin allegedly systematically targeted women. Almost all of the 21 are suspected of non-sexual offenses. Eight are in detention awaiting trial.
The total number of alleged crimes committed during the incident now stands at 766, including 381 sexual offenses, three of them rapes.
The attacks have prompted mounting concern in Germany over immigration, with Chancellor Angela Merkel's government promising to review deportation laws to make it easier to expel foreign criminals.
Cologne has set up a special investigation unit into the attacks, but officials have warned that tracking down perpetrators and bringing them to justice will be difficult given the chaotic nature of the incident, the Wall Street Journal reports.
German police last week offered a €10,000 ($ 10,800) reward for information that could lead to the arrest of suspects.