German Parliament Passes Armenia 'Genocide' Resolution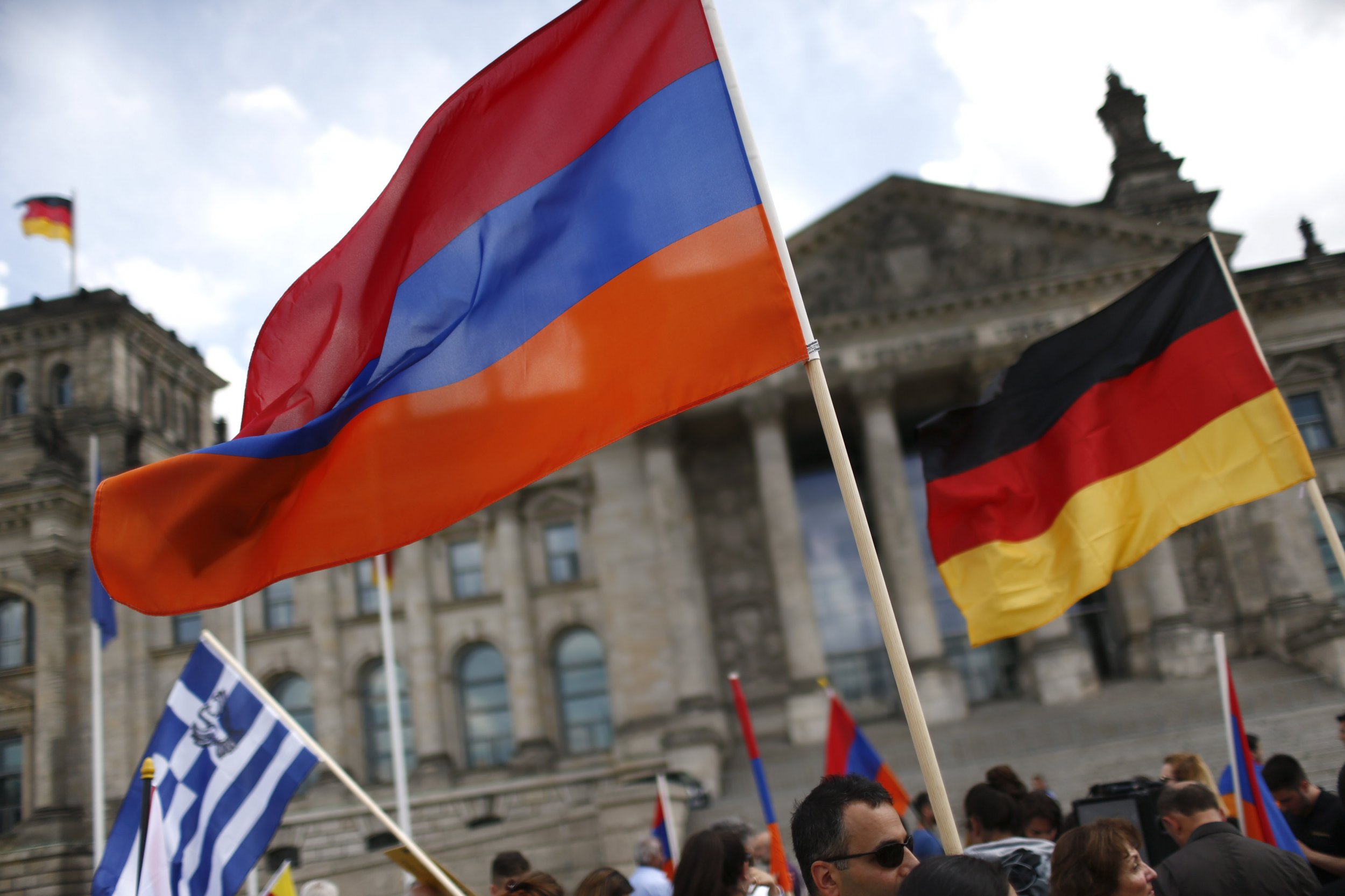 German MPs have voted to label the 1915 massacre of Armenians in the Ottoman Empire a "genocide," despite strong opposition from Turkey.
Chancellor Angela Merkel was not in the Bundestag for the vote, the BBC reported, but her Christian Democrats (CDU), their coalition partners the Social Democrats (SPD) and the Greens all supported the change, which passed easily.
Turkey, the Ottoman Empire's successor state, has always strenuously resisted this classification of the incident, in which Turkish soldiers and Kurdish gangs killed members of the country's Christian Armenian minority as they were being expelled from Anatolia to Syria.
Turkey puts the number of Armenians who died at around 500,000, while Armenia puts the number at about 1.5 million. Turkey says that the Armenian minority were enemies of the state backed by Russia, and that the mass deaths were not premeditated.
Turkey's prime minister and president had both warned Germany against passing the resolution prior to the vote.
A statement from the Foreign Relations Commission of Turkey's National Assembly, issued before the vote, said that: "It is utterly unacceptable that the events, which took place under the special conditions of World War I 101 years ago and caused heartbreaking suffering for both Turks and Armenians, be introduced as 'genocide' based on biased, distorted and various subjective political motives."