GFuel Removes YouTuber Keemstar From Website After H3h3 Video
Daniel "Keemstar" Keem relationship with sponsor Gfuel may be over after a video was posted by Ethan "h3h3" Klein on Tuesday night which exposed some of the content creator's past controversies.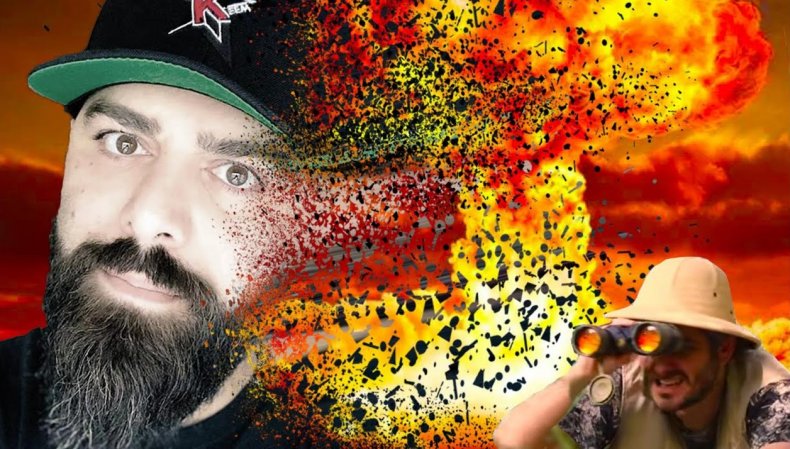 The 45 minute video "Content Nuke- Keemstar" has already pulled in over 2.2 million views in under 24 hours and has become one of the most talked about pieces of content in the community. The video dives into Keem's past transgressions, including his provocation of Desmond "Etika" Amofah weeks before he took his own life and how he's shared false information about Klein.
The video also touches on Tony "RSGloryandGold" Ray, a Runescape streamer who Keem falsely claimed was a pedophile, a mistake for which he would later apologize publicly.
Ray released his own video on Tuesday thanking Klein for his. "It's just an unbelievable day, we know now there's thousands of nice people out there that care about us and want us to have fun, that's a great feeling," Ray said. "You lifted that burden and got rid of that snake around our necks."
(Update 5:00 p.m. EST.) Keem posted the first response video to Klein, claiming that the video "blamed" Keem for Etika's death. He also confirms that GFuel has dropped Keem as a sponsor.
The fallout surrounding the Keem video has been polarizing. Some YouTubers like Anthony Fantano and Boogie2988 have been vocal about Keem's "manipulative behavior" over the years, echoing Klein's sentiments.
Others have been critical of points in Klein's video. Some claim that invoking what happened to Amofah wasn't fair, like YouTuber Nicholas DeOrio who tweeted that "the Etika argument was fucking dreadful and I'm not backing down."
Klein also mentions Keem's sponsorship with the GFuel energy drink company, who have been working with Keem for 5 years. After the video launched, the company quickly removed all branding, images and products featuring Keem from their website. After the video launched, clicking the Keemstar links on Google led to a "404" error page, as if disappeared from the web altogether.
GFuel has severed their ties with the content creator, but his branded "Cotton Candy" flavored drink is still available on Amazon. GFuel did not respond to a request for comment by the time of publication. While some Twitter users were blasting GFuel, others felt that going after a YouTuber's sponsorship is inappropriate and could lead to more potential issues down the road.
Other aspects of Keem's portfolio have also been affected. His weekly Warzone Wednesdays tournament will not be happening today for week eight, though it is unclear if this was planned in advance or if it may return at a later date.
Keem has often been the target of controversy, an arena in which he thrives. "Entertainment trumps all," Keem said in an interview with Newsweek. "At the end of the day, the viewership is what matters because it doesn't matter what you report if nobody's listening to you, no one's reading you. No one's watching you. Doesn't really matter. You're talking to the wall."
Newsweek will update this story with any new information.