Ghislaine Maxwell Confirms Bill Clinton Was on Jeffrey Epstein's Plane in Unsealed Documents
Ghislaine Maxwell told a court Bill Clinton flew on Jeffrey Epstein's private plane in testimony unsealed today. The former president says he has never visited Epstein's private island.
British socialite Maxwell's seven hour depositions were released by a New York court in which she was asked about allegations she groomed girls for the pedophile.
The documents were part of a defamation case brought by Epstein accuser Virginia Giuffre in 2016 but now form part of the criminal trafficking case against Maxwell.
Epstein's ex-girlfriend accused Giuffre of lying about President Clinton visiting Little St James, the financier's private island.
Maxwell said: "Again, Virginia is absolutely totally lying.
"This is the subject of defamation about Virginia and the lies she has told and one of lies she told was that President Clinton was on the island where I was present.
"Absolutely 1000 percent that is a flat out total fabrication and lie."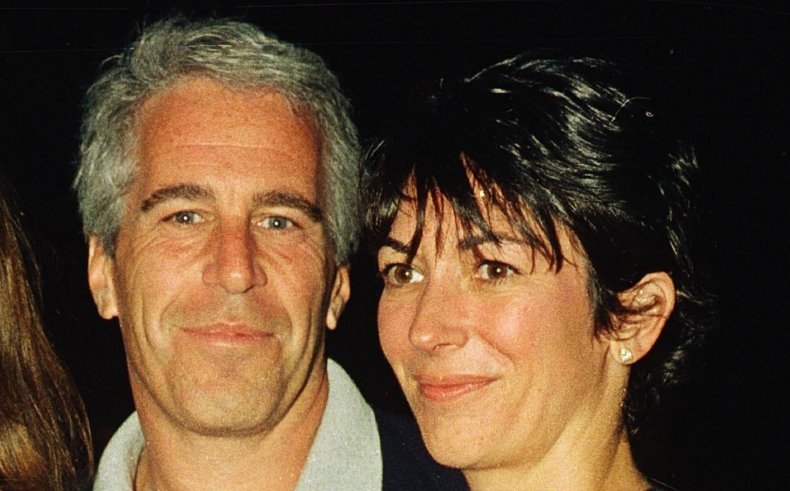 Sigrid McCawley, Guiffre's lawyer, then asked: "You did fly on planes, Jeffrey Epstein's planes, with President Clinton, is that correct?"
Maxwell replied: "I have flown, yes."
McCawley asked: "Would it be fair to say that President Clinton and Jeffrey are friends?"
She replied: "I wouldn't be able to characterize it like that, no."
McCawley then asked: "When you were on the plane with Jeffrey and President Clinton, did you observe Jeffrey and [REDACTED] talking?"
Maxwell answered: "I'm sure they did."
Asked whether they seemed friendly, she replied: "I don't recollect."
In Giuffre's own deposition, she claimed to have seen Clinton with two young girls and heard Epstein say the former President owed him favors.
Questioned by lawyer Jack Scarola, Guiffre said: "Ghislaine, Emmy [another girl who was allegedly a regular at Epstein's house], and there was two young girls that I could identify.
"I never really knew them well anyways. It was just two girls from New York."
In July, Angel Ureña, a spokesperson for Clinton told Newsweek he had "never been to Little St. James Island."
She added: "He'd not spoken to Epstein in well over a decade. Well before his terrible crimes came to light." Newsweek has reached out to Clinton's representatives for further comment in the wake of Maxwell's unsealed testimony.
Maxwell was sued in 2015 for defamation after calling Epstein accuser Virginia Giuffre a liar.
The case was settled out of court in 2017 but only after Maxwell gave her deposition over two sittings in 2016.
Maxwell had appealed the decision to unseal her deposition and other documents, saying the release would damage her ability to defend herself.
However, the 2nd U.S. Circuit Court of Appeals in Manhattan upheld a decision by U.S. District Judge Loretta Preska that Maxwell's argument was "meritless," Reuters reported.
Giuffre celebrated the ruling on Twitter, thanking her lawyers David Boies and Sigrid McCawley.
She wrote: "As I've always said, #GhislaineMaxwell will only save her skin.
"A great victory for us, thank you David Boies & Sigrid McCawley for fighting the fight and standing strong for truth! #Justice."