How a Jeffrey Epstein Accuser Forced Her Alleged Abusers to Court and Won
Jeffrey Epstein accuser Virginia Giuffre celebrates a "journey to justice" this week—as Ghislaine Maxwell's sworn testimony on abuse allegations is due to be unsealed.
Giuffre has been fighting through her lawyers for the release of the British socialite's 2016 depositions on allegations she helped Epstein abuse girls.
A court of appeal this week ruled that seven hours of testimony will be disclosed.
During legal argument, Giuffre's lawyers argued for "the public's presumption of access" to the documents, Reuters reported.
Maxwell denies allegations she trafficked girls for Epstein to abuse and perjury and her trial is due in July next year.
In anticipation of the document release, Giuffre said on Twitter: "I'm very grateful to Judge Preska for her decision to unseal these depositions.
"This journey to justice has taken decades for my fellow abuse survivors and me, including years in which our voices were ignored.
"Ghislaine Maxwell and Jeffrey Epstein did not act alone.
"With more transparency, I am hopeful that all who helped perpetrate these heinous crimes will be held accountable."
The history of her experiences dates back decades, while the legal history dates back to 2015 and an allegation of libel.
Giuffre says she was groomed aged 15 by the British socialite, Epstein's former girlfriend, and flown around the world to have sex with his influential friends.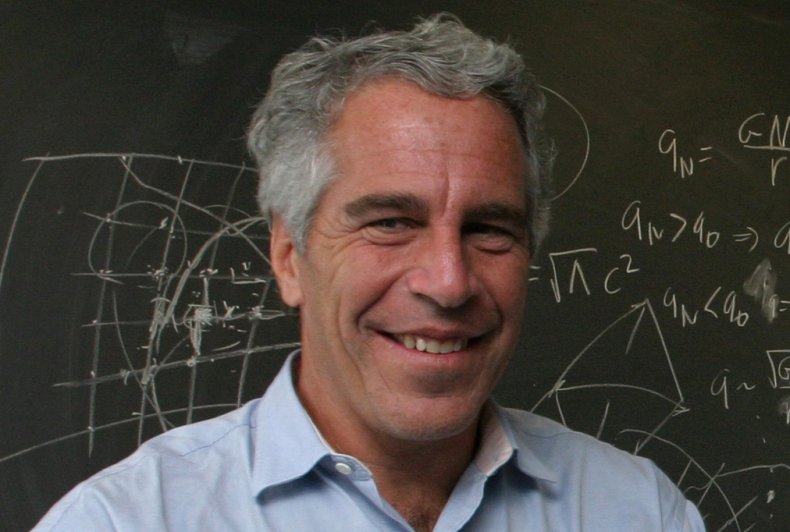 Among them, is Prince Andrew who she claims had sex with her in London, New York and the U.S. Virgin Islands.
However, after Giuffre spoke about her experience through the media, Maxwell accused her of lying in January 2015.
In response, Giuffre sued for defamation and in the process forced her to testify over two sittings in 2016—with the depositions now forming part of the evidence in the criminal case against Maxwell.
A 2015 court filing by Giuffre's lawyers reads: "In January, 2015, Maxwell undertook a concerted and malicious campaign to discredit Giuffre and to so damage her reputation that Giuffre's factual reporting of what had happened to her would not be credited.
"As part of Maxwell's campaign she directed her agent, Ross Gow, to attack Giuffre's honesty and truthfulness and to accuse Giuffre of lying.
"On or about January 3, 2015, speaking through her authorized agent, Maxwell issued an additional false statement to the media and public designed to maliciously discredit Giuffre."
However, Giuffre's path to getting Maxwell into court was not straightforward as her lawyers detailed how the daughter of U.K. newspaper tycoon Robert Maxwell attempted to refuse to testify.
The court filing reads: "As civil litigation against Epstein moved forward on behalf of Giuffre and many other similarly-situated victims, Maxwell was served with a subpoena for deposition.
"Her testimony was sought concerning her personal knowledge and role in Epstein's abuse of Giuffre and others.
"To avoid her deposition, Maxwell claimed that her mother fell deathly ill and that consequently she was leaving the United States for London with no plans of ever returning.
"In fact, however, within weeks of using that excuse to avoid testifying, Maxwell had returned to New York."
In 2017, Giuffre won an out of court settlement against Maxwell but the issue did not end there as the two depositions were handed to the new F.B.I. investigation prior to Maxwell's arrest in July.
Other court filings from the defamation case were unsealed in July and among the famous names were Bill Clinton, Prince Andrew, lawyer Alan Dershowitz and physicist Stephen Hawking.
Giuffre claimed she saw Clinton with two young girls on Epstein's plane, which he denies.
Documents also alleged a woman named only as Jane Doe 3 was forced to have sex with Dershowitz while she was an Epstein sex slave.
He says the allegations are false and in July told Newsweek: "The documents prove I never had sex with anyone associated with Epstein."
Giuffre thanked her lawyers after the 2nd U.S. Circuit Court of Appeals in Manhattan this week upheld a decision to also unseal Maxwell's depositions by Manhattan federal court judge Loretta Preska.
She said on Twitter: "As I've always said, #GhislaineMaxwell will only save her skin.
"A great victory for us, thank you David Boies & Sigrid McCawley for fighting the fight and standing strong for truth!"