A juror who served in Ghislaine Maxwell's New York sex abuse trial has retained a lawyer after revealing to reporters that he had been sexually abused as a child, the trial judge announced on Thursday.
Maxwell was convicted on five of six sex-trafficking-related charges last week, but the juror's comments have led the British socialite's defense lawyers to say that they will request a new trial.
In interviews published by the Independent and the Daily Mail, the juror said that he told his fellow jurors during the long trial deliberations that he was sexually abused as a child. He said that he used his story to demonstrate how a victim might not remember sexual abuse perfectly, but that doesn't mean that it never happened.
The idea of memories and their connection to the experiences of sexual abuse victims, which was key in a case centering on decades-old sexual abuse allegations, was a topic of debate between prosecution and defense lawyers. Both sides brought memory experts in to testify during the trial.
The juror's revelations that he used his experience to help give jurors insight on the issue of memory and sexual abuse is now threatening to upend Maxwell's guilty verdicts.
He told the Daily Mail that he could not remember a question on the 50-page questionnaire that asked potential jurors whether they experienced sexual abuse or knew a friend or relative who had. But he asserted that he had answered all of the questions truthfully.
He also told the site that he went into the trial with the "innocent until proven guilty" mindset, but eventually determined that she was guilty based on the evidence and accounts presented in court.
"I don't want to call her a monster, but a predator is the right word," he told the Daily Mail.
The juror has retained attorney Todd Spodek, who represented Anna Sorokin and Genevieve Sabourin, the woman convicted of stalking actor Alec Baldwin, the New York Post reported.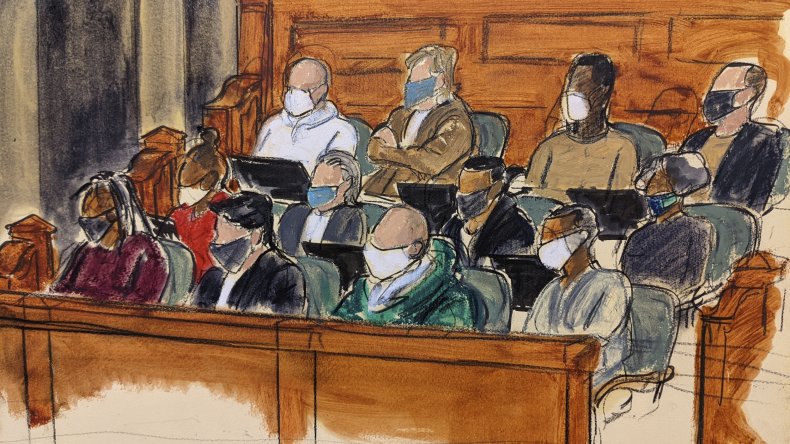 In an order Thursday, U.S. District Judge Alison J. Nathan said that Spodek had informed her that the juror did not want the court to appoint a lawyer for him as she had offered. Spodek did not immediately return a request for comment.
During deliberations, the jury requested transcripts of the testimony by the defense's memory expert, who said memories can be corroded over time by outside influences and general decay.
In the end, the jurors concluded unanimously that Maxwell, 60, was guilty of recruiting teenage girls between 1994 and 2004 for financier Jeffrey Epstein to sexually abuse.
No sentencing date was set.
Epstein, 66, took his own life at a Manhattan federal jail in August of 2019 as he awaited a trial on sex trafficking charges.
The Associated Press contributed to this report.