Ghislaine Maxwell Jury Selection—What to Expect Ahead of Jeffrey Epstein Trial
Ghislaine Maxwell will on Tuesday watch jury selection in her Jeffrey Epstein trial, days after complaining in a newspaper interview about "creepy" prison guards.
The British-born socialite will get her first sight of potential jurors in whose hands her fate will lie, as they are asked questions to determine whether they are fit to hear the case.
Maxwell, who pleaded not guilty to all charges, is accused of grooming and trafficking underage girls to be abused by Epstein between 1994 and 2004.
Her family and alleged victims have both been invited to attend the selection process.
A court filing reads: "In accordance with its prior Order, the Court will ensure access for alleged victims and any members of the Defendant's family."
Maxwell told The Mail on Sunday at the weekend she had lost weight due to being served rotting food in jail at the Metropolitan Detention Center, in Brooklyn.
She added: "I'm terrified the overwhelmingly negative coverage will poison my jury pool and affect the outcome of my trial, despite the evidence which I feel confident will prove my innocence.
"I look forward to having my day in court to prove I played no part in Epstein's crimes. I am innocent."
However journalist Vicky Ward, who hosts the Chasing Ghislaine podcast and was present in court on Monday, tweeted that same day: "This morning in court, Ghislaine Maxwell looked anything but unhealthy.
"She was glowing and relaxed. I was prepared for a shock, but the shock I got was different from the one I'd expected.
"Maxwell wasn't wearing prison garb or handcuffs, but instead a black turtleneck sweater and gray pants. Her hair was completely black and shoulder-length—the same style she wore when her father Robert Maxwell died thirty years ago.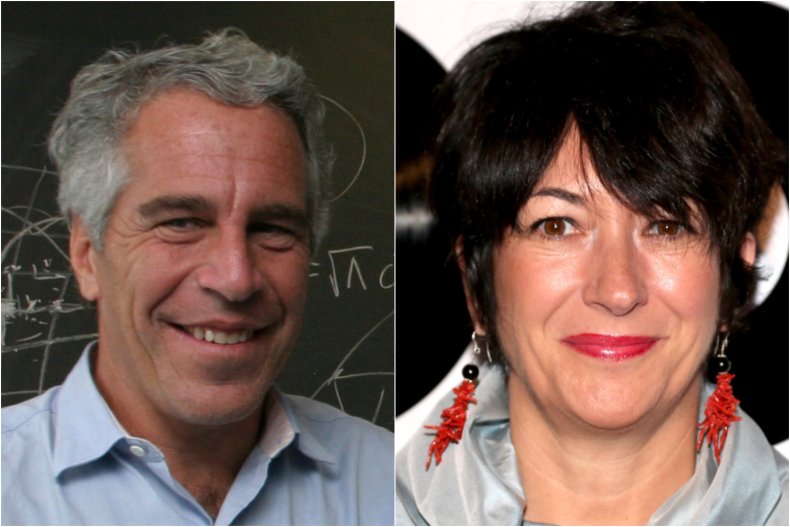 "Maxwell smiled when she walked into the courtroom. She chatted amiably with her attorneys. At one point, one of her attorneys, Jeffrey Pagliuca, reached out and brushed her bangs off her forehead. Bobbi Sternheim, another of her lawyers, rubbed her shoulder."
Later potential jurors will get a first chance to see Maxwell in person, before they could be hearing the case at length over six weeks.
The court has, however, scheduled selection to last until Friday, suggesting it may be some time before the final 12 jurors and six back-ups are picked from a pool of 600 candidates.
Over those three days potential jurors will be asked a series of questions aimed at identifying whether they may hold personal biases which rule them out of being able to give an impartial verdict.
Opening arguments have been listed for November 29, meaning it will be some weeks yet before the prosecution outlines its case.