Ghislaine Maxwell is using Jeffrey Epstein's plea deal to claim the trafficking charges against her should be thrown out, it has been reported.
The British former socialite's lawyers claim she should not be tried on allegations that she groomed under-age girls to be abused by her pedophile former lover.
Epstein reached a deal with prosecutors in Florida that resulted in him pleading guilty, while also securing a commitment not to prosecute potential co-conspirators in 2008.
The Guardian reported that Epstein had been preparing to argue that the plea agreement would also shield him against allegations filed in New York.
However, he died in an apparent suicide in his Manhattan jail cell in August 2019, bringing an end to the case against him before any ruling was made.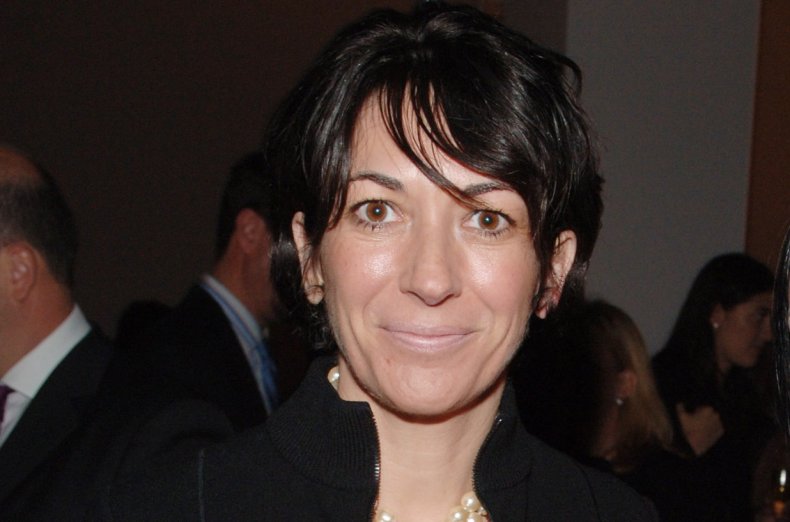 Manhattan prosecutors had disputed the argument, saying they were entitled to bring charges in New York.
Now Maxwell's lawyers have lodged a similar challenge at the Manhattan Federal Court, citing the agreement among 12 reasons they are asking a judge to throw out the case, London newspaper the Evening Standard reported.
Attorneys for Maxwell also claim the crimes alleged in the indictment are not specific enough to bring before a jury.
And they claim charges should be dismissed because Black and Hispanic people were underrepresented on the grand jury used to bring the indictment.
A court filing quoted by The Guardian reads: "The fact that Ms Maxwell herself is neither black nor Hispanic does not deprive her of standing to raise this challenge."
The grand jury was convened outside New York City, in White Plains, due to the threat from coronavirus, but Maxwell's court filing argues this meant the jury was less diverse.
Maxwell's new legal challenge comes after a failed bid to secure $28.5 million bail last year, with claims she was willing to be placed under armed guard.
A December court filing quoted in The Guardian reads: "Ms. Maxwell vehemently maintains her innocence and is committed to defending herself.
"She wants nothing more than to remain in this country to fight the allegations against her, which are based on the uncorroborated testimony of a handful of witnesses about events that took place over 25 years ago."
However, Judge Alison Nathan ruled in December: "The court concludes that none of the new information that the defendant presented in support of her application has a material bearing on the court's determination that she poses a flight risk.
"Furthermore, for substantially the same reasons as the court determined that detention was warranted in the initial bail hearing, the court again concludes that no conditions of release can reasonably assure the defendant's appearance at future proceedings."