Ghislaine Maxwell, the British socialite facing sex trafficking charges for aiding the late billionaire and convicted sex offender Jeffrey Epstein, is being held in cell conditions that "amounts to torture," according to her brother.
During his first broadcast interview in 30 years, Ian Maxwell, Ghislaine's brother, spoke Wednesday to Mishal Husain on BBC Radio 4's Today and pleaded for his sister's release. It came after a judge refused to release Ghislaine on $28.5 million bail in December, saying that she poses a flight risk.
Ian Maxwell then went on to describe his sister's conditions at the Metropolitan Detention Center in Brooklyn, noting that "Ghislaine has been in prison now for nearly 250 days and counting."
He said his sister is "in effective isolation in a cell that measures six foot by nine foot and which includes a concrete bed and a toilet." He added that the cell has "no natural light" and is under 24-hour surveillance with "10 cameras, including one that moves and tracks her movement."
"No human being should have to go through what she's been put through," Ian Maxwell said. "This is not the way that a democratic country should be running its prison system."
"It's grotesque and in that respect, it amounts to torture," Ian Maxwell added.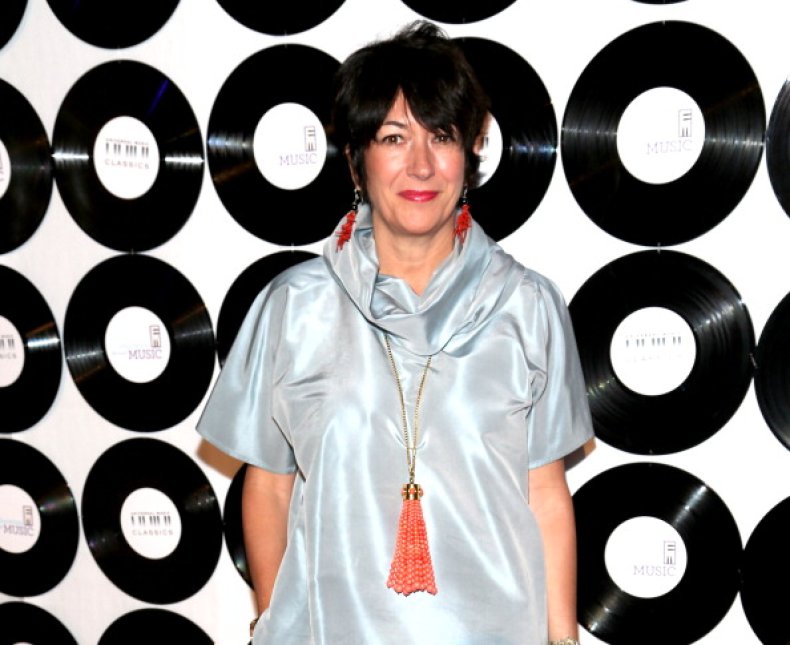 Ian Maxwell then addressed the food at the facility, calling it "basically inedible."
"The water that is provided through the prison is brown and the food that she is given is very highly microwaved," Ian Maxwell said of Ghislaine's meals.
Ian Maxwell insisted that his sister's cell conditions are a "grotesque overreaction" to Epstein's suicide in 2019, as the billionaire was held at the Metropolitan Detention Center in Brooklyn, New York, ahead of a trial addressing child-sex trafficking charges.
"Ghislaine is not a suicide risk. She has never been a suicide risk," Ian Maxwell said. "She is being completely overmanaged."
He added that there was no reason for his sister to be incarcerated because she "isn't somebody who's seeking to flee."
"She's not in the business of running away from anybody," Ian Maxwell said, stressing that her finances are controlled and, as a result, Ghislaine "can't just take some large amounts of money and disappear."
Gloria Allred, an attorney representing Maxwell and Epstein accusers, told the BBC that Ghislaine's bail "should be out of the question" because it would be "very upsetting to the victims."
"I know Miss Maxwell is probably suffering in jail," Allred added.
The attorney stressed, however, that the charges against Ghislaine Maxwell "are very serious" and "she needs to stay where she is, in custody."
The Metropolitan Detention Center declined to comment on Ian Maxwell's allegations and, for safety and security reasons declined to provide information about the conditions and security practices for any particular inmate.
They noted, however, that "the Federal Bureau of Prisons confines offenders in a safe and humane environment that meets each inmate's need for security."