Ghislaine Maxwell's Sex Trafficking Conviction Stands, District Judge Rules
Ghislaine Maxwell's motion to overturn her December 2021 sex trafficking charges for her role in aiding convicted sex offender Jeffery Epstein in sexually abusing underage girls was denied by a U.S. appeals court judge this week.
In December, the 60-year-old British socialite was convicted of federal sex trafficking charges. Judge Alison Nathan on Friday denied Maxwell's request to be acquitted, however, three of the five charges will be combined for a new sentencing.
Maxwell's lawyer argued that three of her charges, related to the conspiracy to traffic or transport minors for sex, covered the same offense and asked for the counts to be thrown out.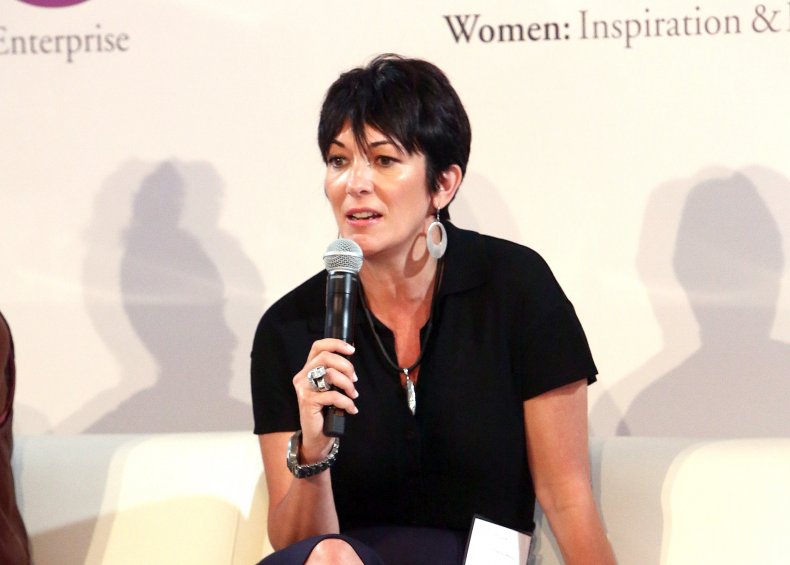 Maxwell was found guilty of five federal charges: sex trafficking of a minor, transporting a minor with the intent to engage in criminal sexual activity and three related counts of conspiracy.
Nathan agreed that the three conspiracy charges were similar but did not acquit Maxwell. The judge instead combined the offenses into one, meaning that Maxwell will be sentenced on three counts instead of five.
"The overarching conspiracy—which, as the Government argued and proved at trial, employed a single 'playbook' to groom and sexually abuse underage girls—constitutes a single conspiracy offense with multiple victims. Because the Double Jeopardy Clause prohibits the Court from imposing multiple punishments for the same offense, the Court will enter judgment on Count Three alone among the conspiracy counts," Nathan wrote in Friday's 45-page ruling.
Mitch Epner, a former sex-trafficking prosecutor, told Law and Crime that does not expect the ruling to alter Maxwell's sentencing guidelines.
"The dismissal of the these two counts will not make any difference whatsoever in the guidelines calculation for Ghislaine Maxwell's sentence, and is highly unlikely to make any difference in the actual sentence that's imposed," Epner said, according to Law and Crime.
Maxwell's lawyers also made an earlier request to overturn her conviction in a separate motion because one of the jurors failed to disclose that he had been sexually abused as a child, potentially swaying his opinion.
Maxwell's attorney's argued that they would have struck the juror from the panel had they known his past. However, the judge decided that Maxwell had a fair trial despite the juror's mistake.
"Juror 50's sworn testimony at the hearing made evident that he did not deliberately lie in completing the questionnaire, but that he instead made an honest mistake," court documents stated. "And in any event, had Juror 50 accurately reported in his questionnaire that he had been a victim of sexual abuse, he would not have been struck for cause."
Maxwell's sentencing is scheduled for June 28, 2022.
Newsweek reached out to Maxwell's attorneys.