After Ghislaine Maxwell was found guilty Wednesday in New York federal court for her role in financier and sex offender Jeffrey Epstein's ring of abuse, Prince Andrew accuser Virginia Giuffre called for more accountability.
Maxwell, 60, was found guilty on five out of six counts of an indictment related to her actions, including conspiracy to entice minors and conspiracy to commit sex trafficking. Federal prosecutors were able to prove that Maxwell had been one of the top aides in Epstein's efforts to abuse minor girls for a ten-year period from 1994 to 2004.
Maxwell had also received significant financial backings from the wealthy Epstein, as bank records showed that he had given his longtime associate at least $30 million between 1999 and 2007.
The lone charge of the indictment that Maxwell was acquitted on, count two, was for "enticing a minor to travel across state lines to engage in an illegal sexual act." Prosecutors were unable to prove that Maxwell had participated in such activities, sparing her that guilty verdict and the potential addition of five years on her sentence.
However, with the other five guilty counts, Maxwell is still facing a maximum of 65 years in prison for her crimes.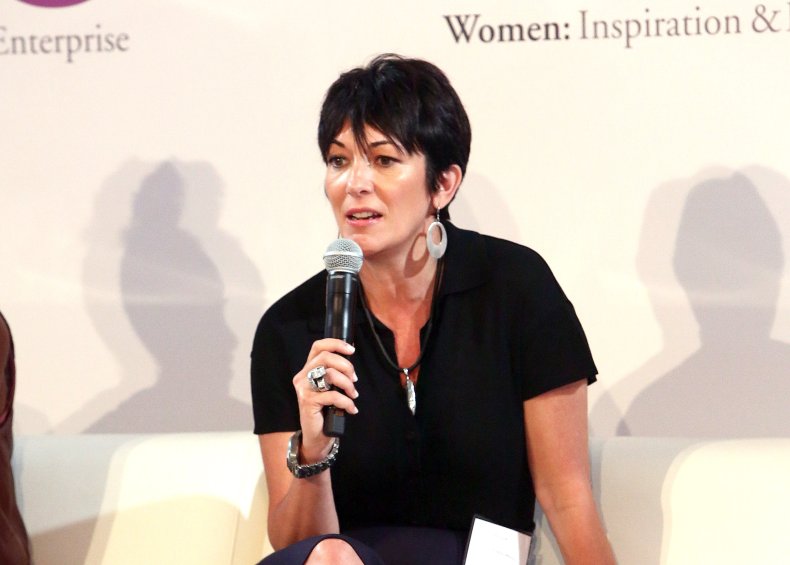 One notable person that weighed in on the verdict was Virginia Giuffre, who sued Maxwell in 2015 and has spoken publicly of her experience being trafficked by Epstein and Maxwell. She has since become well known for her anti-trafficking activism.
In a statement, Giuffre said that "my soul yearned for justice for years and today the jury gave me just that. I will remember this day always."
"Having lived with the horrors of Maxwell's abuse, my heart goes out to the many other girls and young women who suffered at her hands and whose lives she destroyed," Giuffre continued. "I hope that today is not the end but rather another step in justice being served. Maxwell did not act alone. Others must be held accountable. I have faith that they will be."
Giuffre has accused Prince Andrew of abusing her multiple times in 2001. She has filed suit against Andrew, however the royal has argued that he is innocent and that Giuffre is suing him "to achieve another payday at his expense and at the expense of those closest to him." Andrew has also said that Giuffre was above the age of consent in New York at the time of the alleged abuse.
Following Giuffre's accusations and a disastrous BBC interview, Andrew has withdrawn from public life, and was denied an traditional promotion to admiral following his 60th birthday. Andrew's friendship with Epstein, however, has had consequences prior to Giuffre's accusations; in 2011, he was removed as a U.K. government trade envoy after he visited Epstein in New York following the financier's release from prison.
With Maxwell's sentencing on the horizon, Newsweek spoke to legal analyst and former federal prosecutor Gene Rossi about the facts of the trial.
In regards to his general opinion on the case, Rossi stated that federal prosecutors should "claim victory" simply due to the fact that they were able to prove Maxwell's guilt surrounding events that occurred over a decade ago. However, it wasn't a complete loss for the defense, Rossi added, as they were able to hold the jury at bay for an extended period, noting the significant length of time that it took to reach a verdict and the drawn-out deliberation process.
Some in the media expressed skepticism that Maxwell was not found guilty on all six counts. However, Rossi stated that he was not surprised that the feds were unable to get a conviction on count two, because, he noted, that particular charge was based only on "the testimony of a single witness."
Despite two dozen witnesses coming forward to corroborate the five additional charges, the prosecution was unable to prove a link between the lone witness testimony connected with the charge of traveling across state lines.
Even with the missed conviction on count two, though, Rossi added that "five out of six [convictions] is always good for the government," and that the feds were still able to prove Maxwell's guilt in the vast majority of the indictment.
As the trial went on, one of the defense's key tactics was to try to separate Maxwell from the man that she had become indelibly associated with, with defense attorneys repeatedly telling the jury that "Ghislaine Maxwell is not Jeffrey Epstein."
Despite this, though, Rossi believes that the connection with Epstein "may have hurt [Maxwell's] case more than anything else," calling the conviction a potential case of "verdict vengeance." As Epstein committed suicide while behind bars in 2019, Rossi theorized that jurors may have felt that he was never truly brought to justice, so they instead brought the hammer down on Maxwell in his place.
Now that she has been convicted, Rossi also stated that it was unlikely that the feds would offer her a plea bargain for a shorter sentence, saying that it was her choice to go to trial, and she can't extend a hand because she lost.
Rossi summed up the basic viewpoint of federal prosecutors: "If you roll the dice and lose, don't call us," noting that convicts in federal court are rarely ever given the "luxury" of a deal.
Beyond those who have already weighed in, many other parties also had reported ties with Maxwell and Epstein. This includes connections with a number of politicians, including former President Donald Trump.
Newsweek has reached out to Trump's office for comment.