Prince Andrew's Lawyer Says Accuser Was Above New York's Age of Consent
Prince Andrew's lawyers say his accuser was over New York's legal age of consent during alleged sexual abuse by him at Jeffrey Epstein's mansion.
Virginia Giuffre filed a civil lawsuit against the Duke of York saying she was made to have sex with him by Epstein and Ghislaine Maxwell when she was 17 and he was 41, in 2001.
The prince's lawyers want the lawsuit thrown out and attempted to heap pressure on his accuser by arguing she was of the legal age of consent at the time of the allegation. Giuffre's own court filings describe her as a child.
If considered a minor by the court, she would only need to prove sex took place between her and Andrew in order to have a case.
The duke's lawyers argued, however, that she was an adult under consent laws and therefore will need to actively prove she didn't consent in order for the claim to proceed.
The lawsuit relies on the New York Child Victims Act [CVA], which created a window in which child abuse victims could bring historic claims that would ordinarily be considered out of time.
The CVA requires a criminal offense to have been committed against a child under 18, while New York law records the age of consent at 17, creating a grey area.
Prince Andrew's team are arguing she may be classed as a child under the CVA, but not under consent laws and therefore she must prove she didn't consent.
Their court filing, seen by Newsweek, reads: "The CVA revives claims for those who allegedly suffered harm as a result of certain sexual offenses they claim were committed against them when they were under the age of eighteen, even though the age of consent in New York is seventeen.
"While lack of consent is established as a matter of law for individuals who were under the age of seventeen at the time of the alleged underlying sexual offense, the issue of consent is unsettled with regard to those—like Giuffre—who were between the ages of seventeen and eighteen."
The prince's lawyers argue Giuffre is seeking to establish a lack of consent through "implied threat," but suggested the case would be difficult to make 20 years on from the alleged incident.
The court filing read: "These highly subjective determinations are the kind most likely to be hampered by the passage of time, as memories fade, false memories are created, and witnesses die or otherwise become unavailable.
"Here, the only witnesses to the purported implied threats under which Giuffre
allegedly engaged in unconsented sex acts with Prince Andrew are Epstein (deceased), Maxwell (incarcerated), Prince Andrew (the accused) and Giuffre herself."
Maxwell is currently on trial on Epstein-related sex-trafficking charges, which she denies.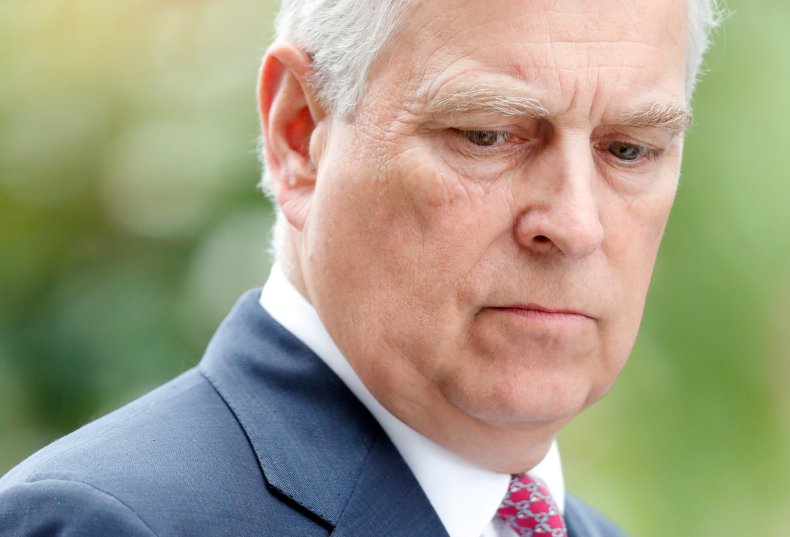 An earlier filing by Giuffre's lawyer read: "On one occasion, Prince Andrew sexually abused [Giuffre] in London at Maxwell's home.
"During this encounter, Epstein, Maxwell, and Prince Andrew forced [Giuffre], a child, to have sexual intercourse with Prince Andrew against her will."
It added: "On another occasion, Prince Andrew sexually abused [Giuffre] in Epstein's New York mansion in this District.
"During this encounter, Maxwell forced [Giuffre], a child, and another victim to sit on Prince Andrew's lap as Prince Andrew touched her.
"During his visit to New York, Prince Andrew forced [Giuffre] to engage in sex acts against her will."
However, the duke's court filing accused Giuffre's lawyers of giving inadequate information about her allegations, suggesting she was being deliberately vague.
Their court filing read: "Giuffre's refusal to include anything but the most conclusory allegations is puzzling given her pattern of disclosing to the media the purported details of the same allegations included in the Complaint.
"Perhaps it is Giuffre's tendency to change her story that prompted her to keep the allegations of the Complaint vague, so as not to commit to any specific account.
"Whatever the motivating factor, Giuffre's Complaint is deficient and fails to state a claim upon which relief may be granted."