4 Ghost Guns Facts Showing America's Gun Controls At Breaking Point
So-called "ghost guns" are untraceable firearms that can be bought online and assembled at home, without background checks (and with the aid of YouTube videos).
Earlier this week, police said one such ghost gun was used in a shooting at a high school in Arizona.
The guns' rise in popularity is a "fast-growing scourge" facing the U.S, according to Everytown for Gun Safety, a nonprofit against gun violence.
"With a DIY kit ordered online and some commonly available tools, a novice can make their own pistol, like a Glock 19, or an assault-style rifle, like an AR-15 or AK-47, in just a few hours," it has warned.
The Biden administration's gun control plans outlined in April took aim at ghost guns, with the Untraceable Firearms Act to make serial numbers compulsory for components, and to ensure buyers have background checks.
By updating the definitions of "firearm" and related parts, officials also hope to close what the DoJ has dubbed a "regulatory loophole" that allows these self-assemble kits to be sold without checks.
Here are four key things to know about ghost guns, which show how previous gun controls have not been able to clampdown on the DIY firearms.
1. Ghost Guns Are Rife Among Criminals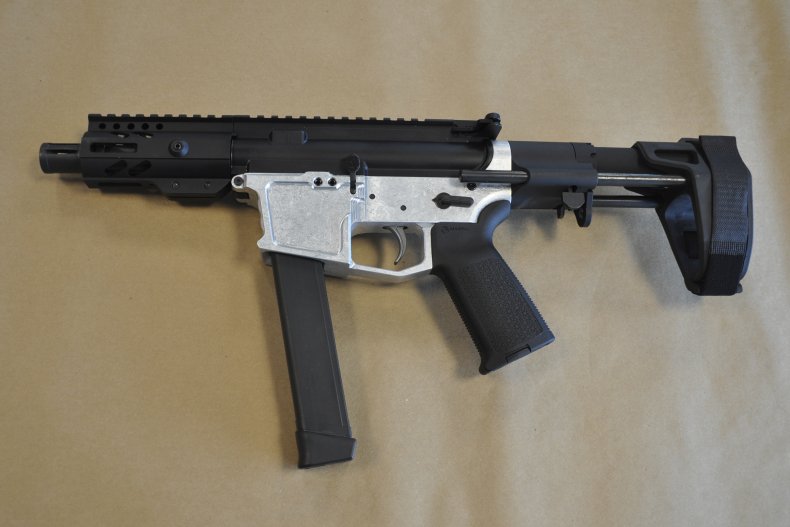 Ghost guns are increasingly popular among those banned from owning guns.
In a review of 114 federal cases involving ghost guns during the last decade, Everytown found 2,513 of the homemade firearms were connected to criminal activity.
A majority, more than 2,200, involved charges of illegal manufacture or firearm dealing.
"Nearly forty percent of these cases involved defendants who were prohibited from purchasing or possessing firearms," the report released in May 2020 said.
It also found ghost guns were frequently being used by criminal organizations and drug traffickers to facilitate crimes, including "gun trafficking, robbery, drug trafficking, terrorism, and murder."
In addition, the review highlighted "troubling examples of white supremacists obtaining ghost guns."
In August, Mike Sena, director of the Northern California Regional Intelligence Center, a joint law enforcement intelligence hub, told nonprofit The Trace that ghost-guns are the go-to firearm for criminals "because of the belief that [law enforcement] will never be able to figure out where this weapon came from."
2. Ghost Gun Sales Are Exploding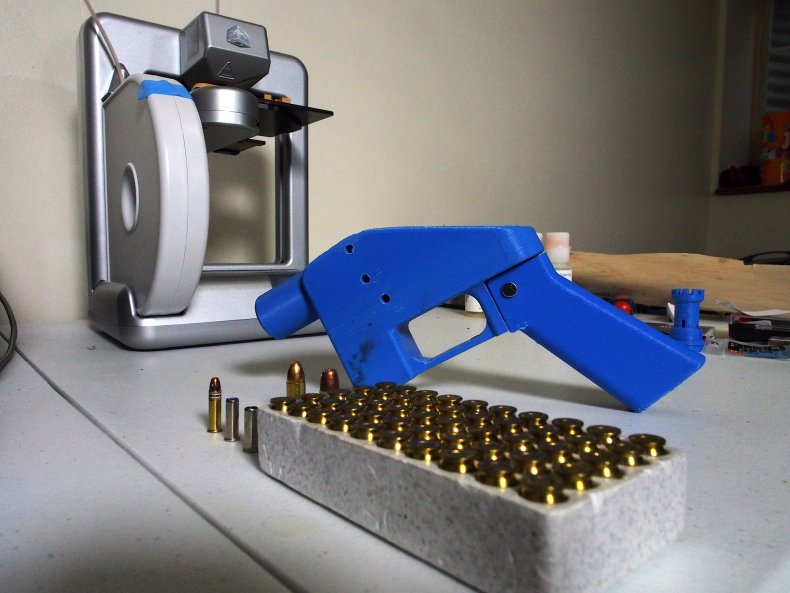 The number of ghost gun sellers offering gun-making kits at discount prices has risen rapidly in recent years, according to campaigners and law enforcement.
Everytown's 2020 report found that 68 percent of online sellers became active after 2014, with some kits retailing at nearly half the price of their finished-firearm counterparts.
A leaked report by the Joint Counterterrorism Assessment Team—federal law enforcement, including the FBI, and intelligence agencies—warned that criminals and terrorists are exploiting the reduced prices and increased availability of gun parts.
"Illicit actors may seek PMFs to circumvent security, avoid some state government regulations, and evade detection of and complicate law enforcement investigative efforts," the report warned.
3. Cities Are Battling Ghost Gun Influx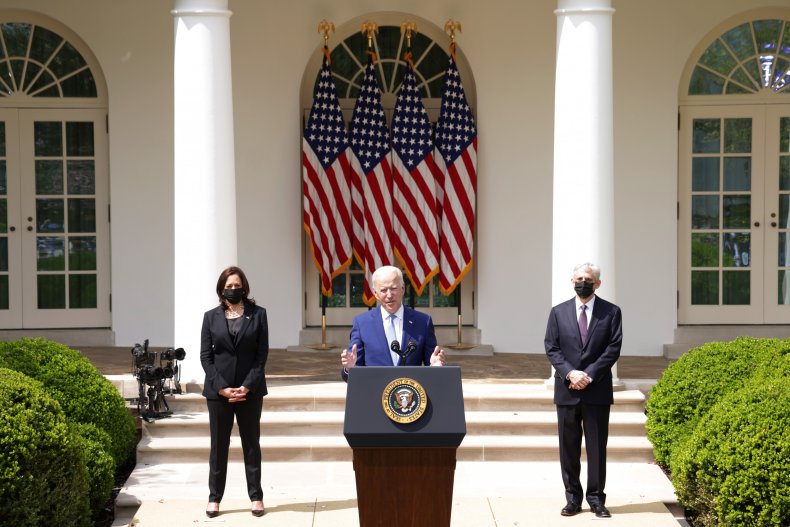 An estimated 10,000 ghost guns were recovered in 2019, according to the Bureau of Alcohol, Tobacco, Firearms and Explosives.
Thirty percent of all firearms recovered in California by the bureau were unserialized, an investigation by The Trace, a nonprofit dedicated to reporting on gun violence, found.
In San Francisco, officials voted in September to outlaw the sale and possession of "ghost gun kits and parts police seized 164 ghost guns in 2020—up from six in 2016—the San Francisco Chronicle reports.
In Washington, D.C., where ghost guns have also been banned, Everytown found a 360 percent increase in ghost gun recoveries, with law enforcement recovering 115 ghost guns in 2019, compared to 25 in 2018.
Philadelphia, Baltimore and San Diego have also seen significant increases each year, The New York Times reports.
4. YouTube Instructional Videos Viewed 3M Times

Ghost guns are so easy to buy that anybody can purchase the parts needed to assemble one, without any background check or other public safety regulation.
According to Everytown's analysis, the top five YouTube instructional videos on ghost guns have been viewed more than 3 million times.
Brady, a nonprofit targeting gun violence, and Team ENOUGH, a youth-led initiative to end gun violence, recently released a video showing a 17-year-old Team ENOUGH Executive Council member purchase a ghost gun kit.