Joe Biden Will Sign These 3 Executive Orders to Curb Gun Violence
With Congress deeply divided, President Joe Biden is planning to take actions under his executive authority to try to address gun violence, following a wave of deadly shootings and concerns from advocates.
White House press secretary Jen Psaki declined to comment on Biden's plans during a reporter briefing Wednesday afternoon, but a senior administration official told Newsweek that the most immediate executive directives that Biden is expected to sign on Thursday would direct the Department of Justice (DOJ) to spend the coming weeks developing plans to address "ghost guns," gun modifications and measures that states can adopt.
The executive orders are part of an overall push that Biden is expected to unveil today as he moves to "address the gun violence public health epidemic," the official said.
"This is an initial set of actions in progress from President Biden's gun violence reduction agenda," the official said.
Biden signed a raft of executive orders shortly after taking office on January 20, addressing topics ranging from the environment to health care—largely reversing many of former President Donald Trump's executive actions. But his supporters and gun control groups have awaited a similar push to address gun violence.
Biden also is expected Thursday to formally introduce David Chipman as his pick to lead the Bureau of Alcohol, Tobacco and Firearms (ATF). Chipman served as a special agent at ATF for more than two decades before joining the gun violence prevention advocacy group that was started by former Representative Gabrielle Giffords, an Arizona Democrat who left office after she was severely wounded in an assassination attempt in 2011.
The Biden administration also has planned to redirect some existing funding among federal programs for community violence intervention efforts.
Here's what his executive orders, which are not permanent and can be repealed by future administrations, are expected to do:
Direct the DOJ to develop a new rule in the coming month to address "ghost guns."
Biden is directing the DOJ to specifically target so-called "ghost guns" and make them subject to background checks.
Ghost guns are homemade guns that can be untraceable.
"Criminals are buying these kits that contain nearly all the components and directions for finishing a firearms in as little as 30 minutes," the official said. "Law enforcement agencies across the country are increasingly finding problems with them."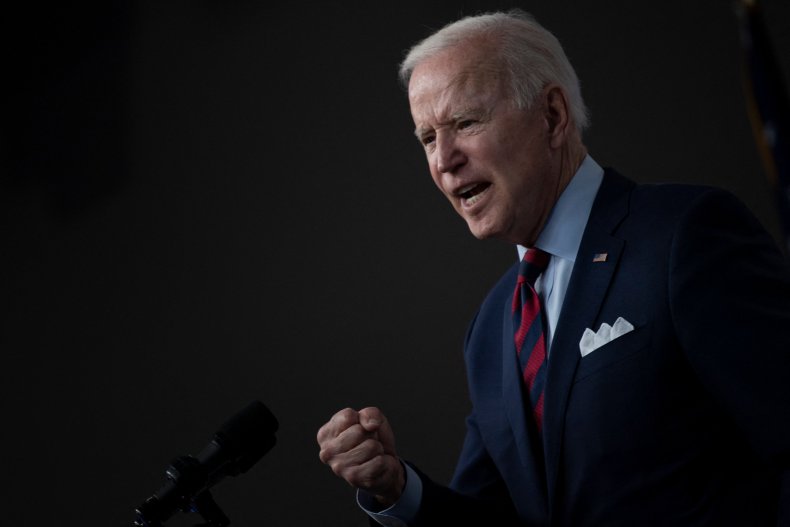 Direct the DOJ to produce a rule within two months that would address stabilizing modifications that can make guns more dangerous.
The official said the aim is "to make clear that when a device marketed as a stabilizing brace technically turns a pistol into a short barreled rifle, that firearm is subject to the requirements of the National Firearms Act," the official said.
Ahmad Al Aliwi Alissa, who killed 10 people in a Boulder, Colorado supermarket on March 22, reportedly used a Ruger AR-556 pistol that had been modified with a stabilizing brace, the official noted.
Direct the DOJ to draft "model" legislation that states can adopt if they want to address gun violence on the state level.
The U.S. House's Democratic majority passed several gun measures earlier this year, but they remain without a path to passage in the Senate, where Democrats hold a razor-thin hold and little chance of getting Republican support that would be needed under normal procedures.
With Congress at a deadlock, Biden plans to task the DOJ with crafting "model" legislation for states to voluntarily adopt to try to create some uniformity on "red flag" laws that allow concerned family members or law enforcement to temporarily take guns from people who are signaled as a danger to themselves and others.
"As the president urges Congress to pass legislation that will create an appropriate National Red Flag Law, and also pass legislation that incentivizes states to adopt red flag laws, the Justice Department's public model legislation will make it easier for states that want to adopt red flag laws," the official said.