'Ghost Plane' Crashes Miles Out to Sea, Nobody Found in Cockpit
A private jet that disappeared off the coast of Latvia with seemingly no pilot in the cockpit is feared to have crashed into the Baltic Sea, killing all four people believed to be on board.
The Austrian-registered plane was flying from Jerez in southern Spain on Sunday and was due to land in Cologne, Germany.
The Cessna 551 aircraft with the flight number OE-FGR was believed to have crashed after following an erratic flight path with no one visible in the cockpit, according to the FlightRadar24 website.
NATO jets had been trying to follow the aircraft.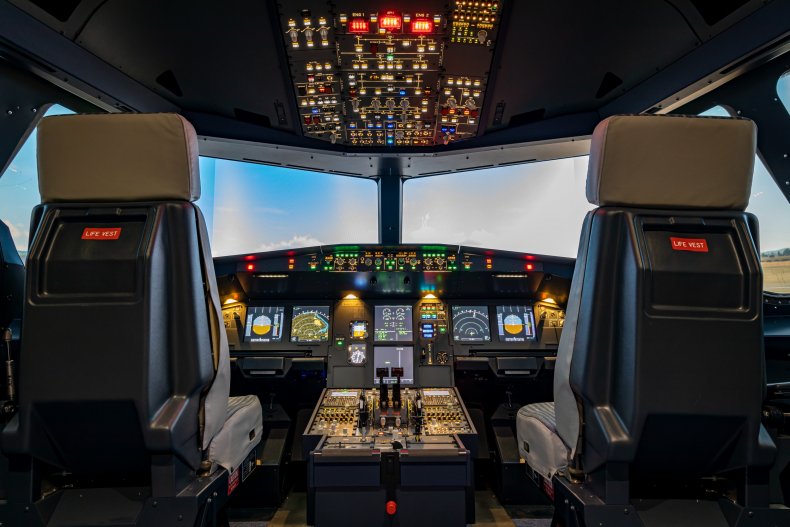 The website said that the flight took off from Jerez just before 3 p.m. local time and that the aircraft turned twice, at Paris and Cologne, before heading straight over the Baltic Sea, passing the Swedish island of Gotland.
As of 5:37 p.m. GMT on Sunday, the flight tracker said the jet was rapidly losing speed and altitude.
"We've learned that the plane has crashed [in the ocean] north-west of the town of Ventspils in Latvia. It has disappeared from the radar," Johan Wahlström of the Swedish Maritime Administration told reporters.
Wahlström said that German and Danish warplanes had tried to inspect the aircraft while it was passing over their countries' airspace, but could not make contact with it.
He reported that no-one could be seen in the cockpit.
German newspaper Bild reported that the plane was carrying the pilot, a man, a woman and a person it said it was a daughter, providing no source for the information.
Bild said that the plane had reported shortly after take-off that there was a problem with air pressure in the cabin, and that contact was lost after the jet cleared the Iberian peninsula.
Spain's Efe news agency reports that the four passengers were German.
Latvia said it had sent ships to what is believed to be the scene of the crash, while a Lithuanian air force spokesperson said it had dispatched a helicopter to the scene at Latvia's behest.
The Latvian maritime search and rescue service (MRCC) told the BBC: "We found three parts of the plane, we think—experts will have to say."
The aircraft crashed "when it ran out of fuel," Sweden's search and rescue operation leader, Lars Antonsson, told AFP.
He said investigators had "no explanation at all" about what had happened and could "only speculate."
"But they [the people on board] were clearly incapacitated," Antonsson said.
Newsweek has contacted the MRCC and Swedish Maritime Administration for an update
Another plane crashed in Texas on September 1, killing one person and injuring two more.
On August 24, a plane crashed into a swamp in Florida, killing a flight instructor and a passenger and on August 18, several people died after a mid-air collision in California.