Ghostbusters: Spirits Unleashed is a four versus one game from developer IllFonic. It's been in the works for some time now, but it finally has a release date. You'll be able to trap insidious ghosts and participate in all kinds of "bustin'" when it debuts this October. Much like IllFonic's other games, including Friday the 13th: The Game, this new title will have a mostly multiplayer focus.
This new addition to the Ghostbusters video game franchise lets you team up with up to four friends for asymmetrical gameplay or fly solo to fend off ghosts and trap them to keep them from terrorizing the living. As one of four Ghostbusters, you'll use your P.K.E. Meter to find all the paranormal activity taking place, then charge it up to disable the ghosts' movements. Find their spawn points and destroy them, then use Particle Throwers to capture ghosts. Finally, just like in the Ghostbusters movies, you can throw down a trap and ease the ghost into one.
Alternatively, one player can play as a ghost, roaming around areas in-game and frightening civilians. It's also able to possess objects to regain power or cause mischief. The ghost can use slime to stun Ghostbusters, and bring the fight to them to prove that ghosts aren't to be messed with. There's plenty to do for both sides, but it'll be a challenge for one side to capture the ghost and for the other to confuse, disorient and frustrate the living.
Looking forward to gathering your posse and going ghostbusting? Here's everything you need to know about the Ghostbusters: Spirits Unleashed release date as well as what you get when you preorder the game.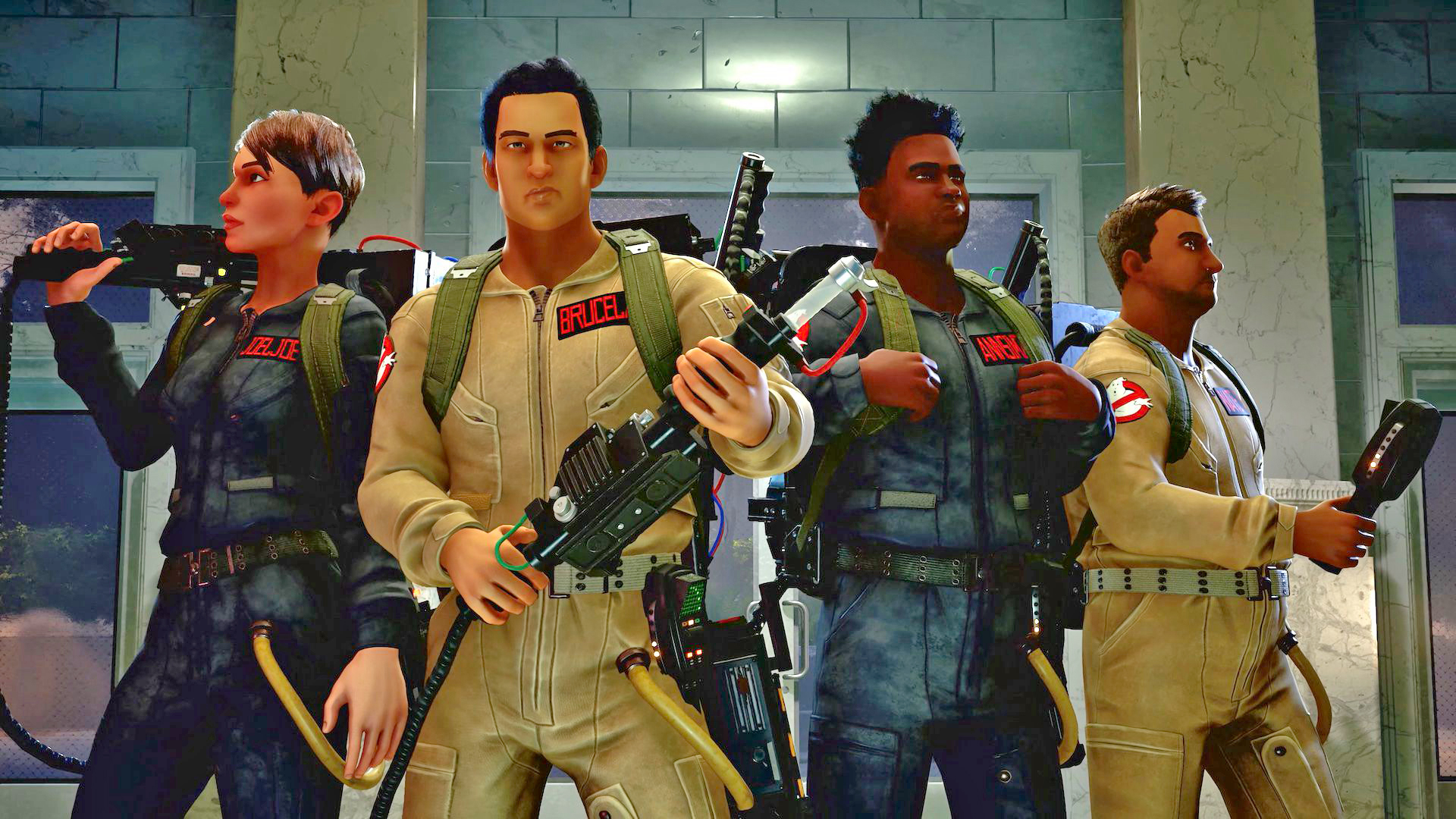 Ghostbusters: Spirits Unleashed Release, Bonuses
The Ghostbusters: Spirits Unleashed release date is October 18. You'll be able to pick it up on Xbox Series X, Xbox One, PlayStation 5, PlayStation 4 and PC on the Epic Games Store. Preorders are available now at various retailers, so you can go ahead and purchase the physical version ahead of its October debut. You can opt for the standard version, or the Ghostbusters: Spirits Unleashed Collector's Edition.
The Collector's Edition comes with the following preorder bonuses:
Advance access to the Basher Ghost
Rare Ectoplast skin
Remote Trap Vehicle and special P.K.E. Meter
Alternatively, however, digital preorders are set to open August 18.
Digital preorders come with the following items:
Advance access to Slimer
Custom Particle Thrower and Proton Pack
Unique clothing colorways
You'll have to preorder both the Collector's Edition and digital versions of Ghostbusters: Spirits Unleashed if you want all of the unique bonuses available. There has been no confirmation just yet whether you can expect those items to be up for purchase individually at a later date.