Gianni Infantino: FIFA President Plans World Cup Expansion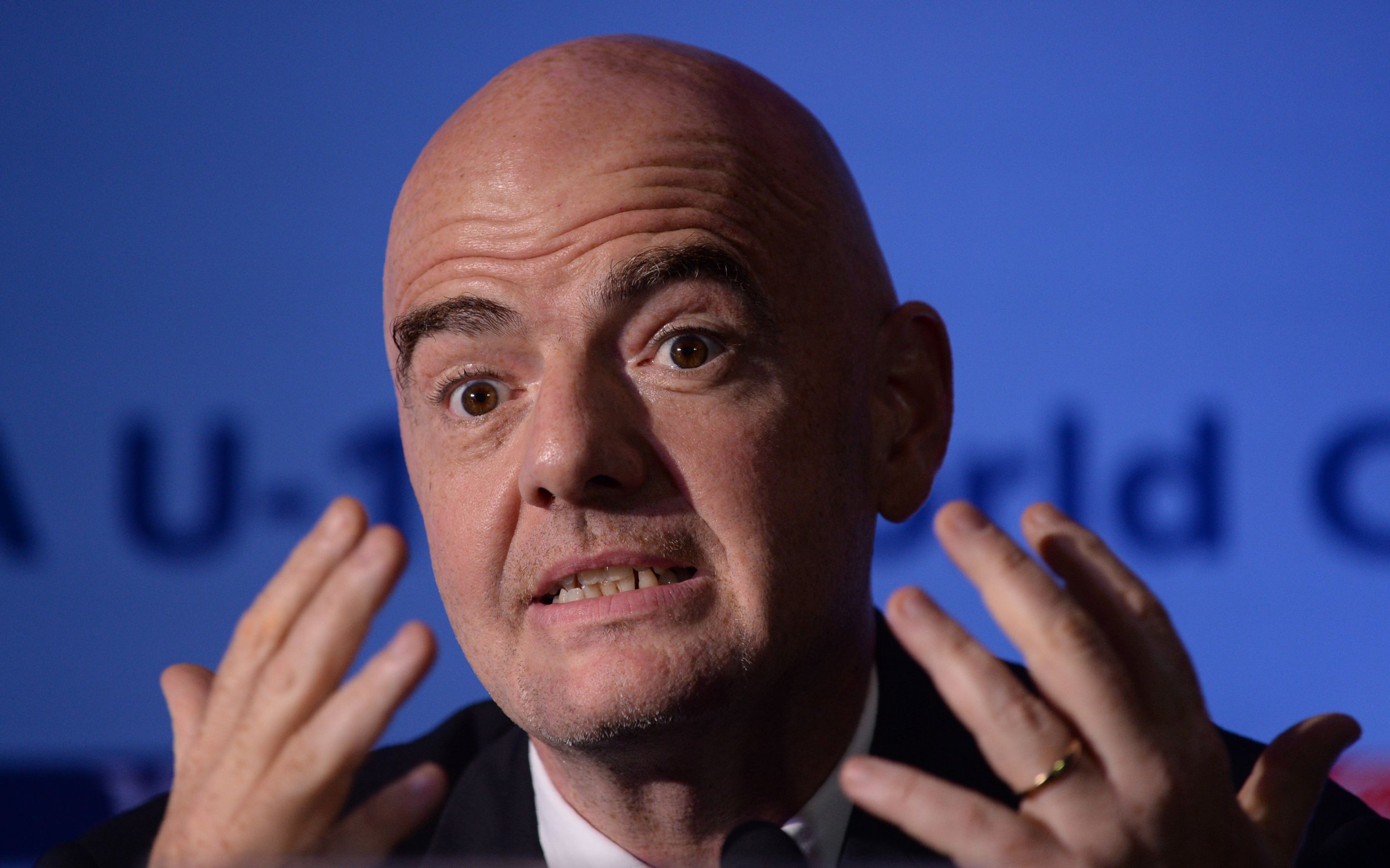 Gianni Infantino, the FIFA president, has announced proposals to expand the World Cup to 48 teams.
The current format of 32 teams was introduced for the tournament in France in 1998, increasing from 24.
But Infantino wants an extra round of games before the group stage, in which 32 teams will still compete. As part of his election manifesto, the Swiss-born administrator, who succeeded Sepp Blatter in February, originally wanted to introduce a World Cup of 40 teams.
An expanded World Cup might prove popular with television stations and advertizers, with more space to sell commercials in a longer format. But there will also be concerns over the potential dilution of quality. The European Championships, run by the organization Infantino used to head up, UEFA, grew from 16 teams to 24 for the 2016 tournament and faced similar concerns.
The BBC reported 16 seeded teams will go through to the group stage automatically, with the 32 below them facing off in a one-game knockout round where the winners would make it to the group stage.
"These are ideas to find the best solution, we will debate them this month and we will decide everything by 2017," Infantino, 46, said. "They are ideas which we put forward to see which one is the best."
FIFA's mandate, particularly under Blatter, was to expand world football's power base out from its traditional European heartland, and Infantino hinted at that in his statement.
"It means we continue with a normal World Cup for 32 teams, but 48 teams go to the party," he added.
"Fifa's idea is to develop football in the whole world, and the World Cup is the biggest event there is. It's more than a competition, it's a social event."
The decision will be made at a FIFA council meeting in January 2017.
Gianni Infantino: FIFA President Plans World Cup Expansion | Sports