Giannis Antetokounmpo has revealed that just six years ago he was scared of leaving the house as he feared he might be deported. Born to Nigerian parents in Athens, Greece, the Milwaukee Bucks star did not hold a passport or any form of IDs until he became a Greek when he turned 18.
"Six years ago I was afraid to leave the house in case they deported me," he told Spanish newspaper El Pais. "Fortunately, things are changing for the better. Today, children have hope."
The same fear stalked his four brothers, and Antetokounmpo explained that growing up they struggled to understand why they were treated differently from their friends.
"When we were children, our friends got their IDs and passports," said Antetokounmpo. "We did not understand what was happening. We ask our parents 'Why do not we have an ID or a passport? Why can not we travel with our friends?' They could not explain it to us. They never had the opportunity to vote or express their opinion. It's incredible."
Despite facing discrimination, Antetokounmpo's parents taught their kids to remain hopeful and the reigning NBA MVP credited his friends for sheltering them from racism as much as possible.
"I will not deny that there is a lot of racism in Greece. But there were also around us all those people who helped us," he explained. "In my school there were four blacks, me and my brothers. We were different, but we had not realized. We had many white friends. They helped us not to see racism and not feel attacked. It is what everyone should do to eradicate racism."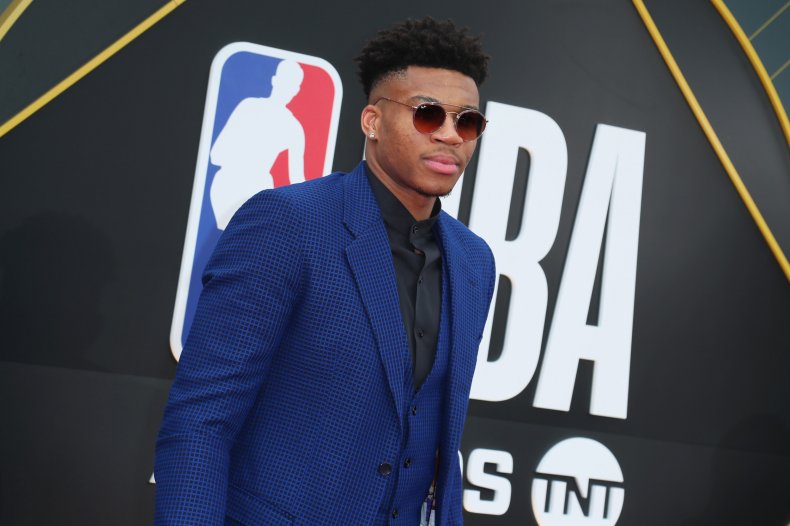 The treatment of immigrants and refugees received in Europe has developed into a very delicate subject in the last few years in the wake of the Syrian Civil War. The impact has been exacerbated by the lack of a common European immigration policy, which has left each member state of the European Union to devise its own policy.
Italy has imposed a naval blockade to prevent migrant boats from entering its waters and Malta has adopted a similar approach.
A temporary relocation scheme for asylum seekers who had arrived in Greece and Italy was signed off by the European Union in 2015, but was sabotaged by a number of countries over the next two years and has since been abandoned.
"It is a very hard situation, a tricky subject," Antetokounmpo said. "It is difficult to deal with it, especially when you are illegal, you do not have papers or a passport and you are in the street with the risk of being deported."
Last year, Toronto Raptors big man Marc Gasol threw himself into the waters of the Mediterranean Sea to help rescue immigrants. Antetokounmpo, however, admitted the issue of migrants—in Europe as in the U.S.—was a difficult one to discuss for high-profile athletes.
"There are people who want to talk about it and people who do not. I feel comfortable talking about it because I've been through that situation. What Marc did last year was incredible. For things like that, Pau and Marc are two of the best human beings I have ever met. I know them well. You will not be able to see many players risk their lives at sea to save immigrant people like Marc did."
The Greek Freak is playing his part and on Saturday he and his brother, Thanasis, unveiled plans to start a program for underprivileged children in Greece.
Uncommon Knowledge
Newsweek is committed to challenging conventional wisdom and finding connections in the search for common ground.
Newsweek is committed to challenging conventional wisdom and finding connections in the search for common ground.
About the writer
Dan Cancian is currently a reporter for Newsweek based in London, England. Prior to joining Newsweek in January 2018, he was a news and business reporter at International Business Times UK. Dan has also written for The Guardian and The Observer.