Giant Chocolate Spill Mars, Bars Road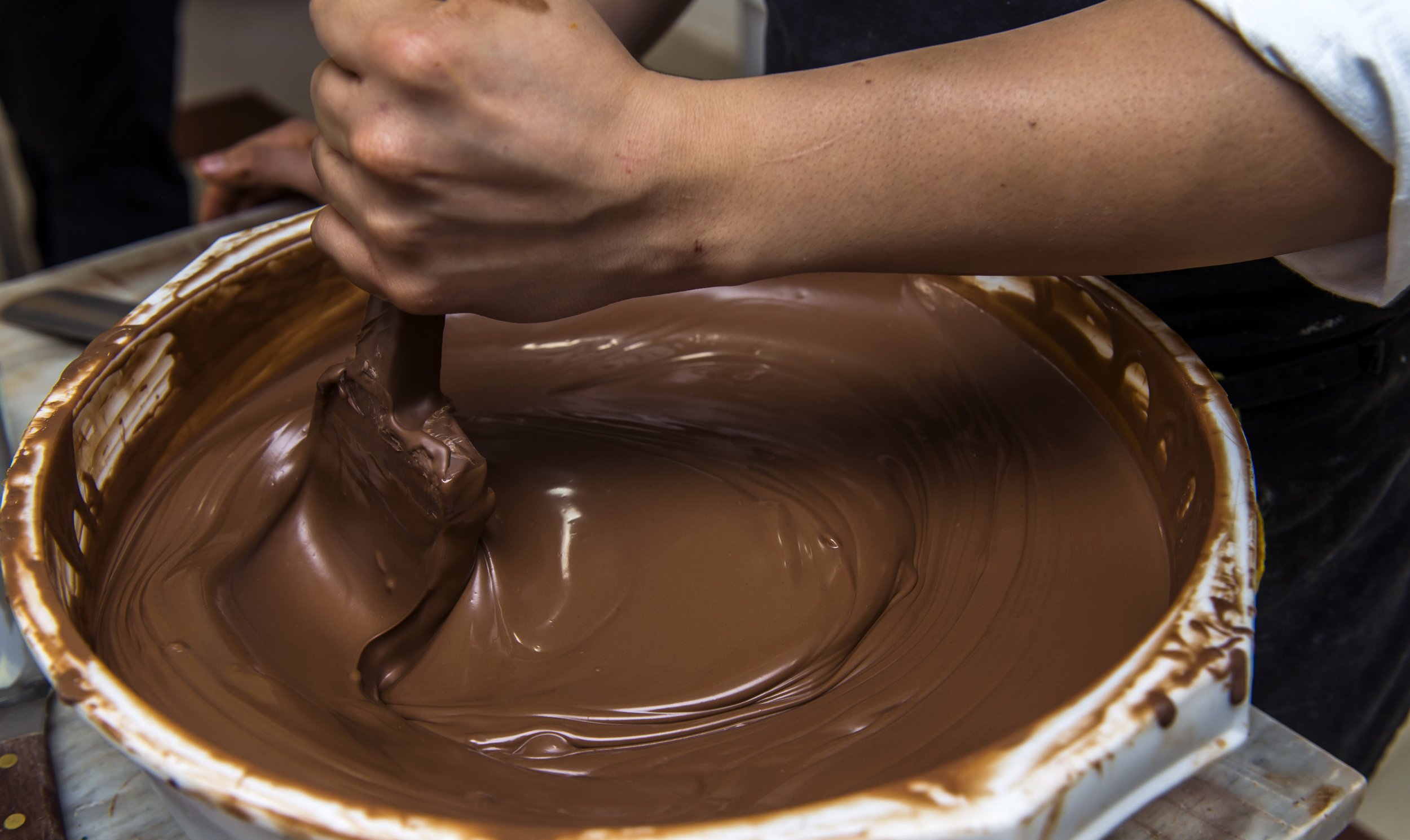 German firefighters were called out Monday to a street paved with chocolate after a storage tank defect saw around a ton of the sweet stuff spill out across the surface of a road and harden into a delicious safety hazard.
Emergency services in the western town of Werl were on hand to deal with the unusual emergency. The cause was a defective tank belonging to the DreiMeister chocolate factory in Westoennen, the Associated Press reported, which allowed liquid chocolate to overflow.
Read More: Enormous Chocolate Spill Shuts Down Motorway
As it hit the freezing cold floor, the chocolate quickly solidified forming a thick layer across the road.
Reuters quoted a spokesperson for the local fire department who explained, "About a ton of chocolate ran out into the yard and from there onto the street." Firefighters were forced to close off the street and shovel the chocolatey mess to the side of the road. A specialist cleaning company then arrived to finish the job.
The Berliner Zeitung newspaper said it took 25 firefighters around two and a half hours to make the road fit for purpose again. They used hot water, high-pressure hoses and even blowtorches to clear away the chocolate, some of which had begun the permeate the road surface making it treacherously slippery.
But the fire department offered some reassuring words for local chocolate-lovers. "Despite this heartbreaking incident, it is unlikely that a chocolate-free Christmas is imminent in Werl," a spokesperson said.
Markus Luckey, who heads up the DreiMaster company, told the Soester Anzeiger newspaper the factory would be back in action by Wednesday. Luckey noted that if the spill had happened closer to Christmas, "that would have been a catastrophe."
A similar accident occured in neighboring Poland in May. There, a tanker carrying around 12 tons of liquid chocolate overturned on a highway in the west of the country. Fortunately, the driver survived, emerging with minor injuries and being taken for treatment at a nearby hospital. However, both sides of the highway were coated in a thick layer of chocolate in both directions, forcing emergency services to shut down traffic in both directions.
Local firefighter Bogdan Kowalski told the AP, "The cooling chocolate is worse than snow." He noted that before emergency services were able to close off the highway, some drivers drove through the pool of chocolate spreading it for several miles.
Still, there are worse accidents to be called to. Marlena Kukawka, a spokesperson for the local police, told local media the crews were in good spirits despite the sticky job.
"It's been a long time since I've seen so many smiles on the faces of emergency rescue folks and police officers at the scene of an accident," Kukawka said, according to NPR.
This article has been updated to include more information about the chocolate spill in Poland.