Giant Video Monitor Collapses in Russian Ice Rink, Injuring Worker
A structural mishap led to the collapse of a video monitor at a Russian ice rink, injuring a worker.
The incident took place on Monday at the Arena-2000 venue in Yaroslavl, a city in western Russia, northeast of Moscow. The venue is owned by the local hockey club, Lokomotiv, and according to one of the club's official social media accounts, a crew was working to assemble to structure when something went wrong, causing it to become "uncontrollably transformed and twisted." Sport.ru reported that the cube fell as it was being lifted up when one of the winches holding it broke.
The structure, shaped like a cube and intended to have screens on its four outward-facing sides, collapsed to the ground, landing on at least one worker. The man, a senior foreman for the project, was injured but is expected to make a full recovery.
"At that moment, there were people near the structure, and one of the installers was forced to seek medical help," the post on the Lokomotiv club page stated, as translated from Russian to English through Google. "Fortunately, there is no threat to the health of the specialist, and in the near future, he will be discharged from one of the Yaroslavl clinics. The Arena-2000 ice rink was not damaged either. The cause of the incident is currently being investigated."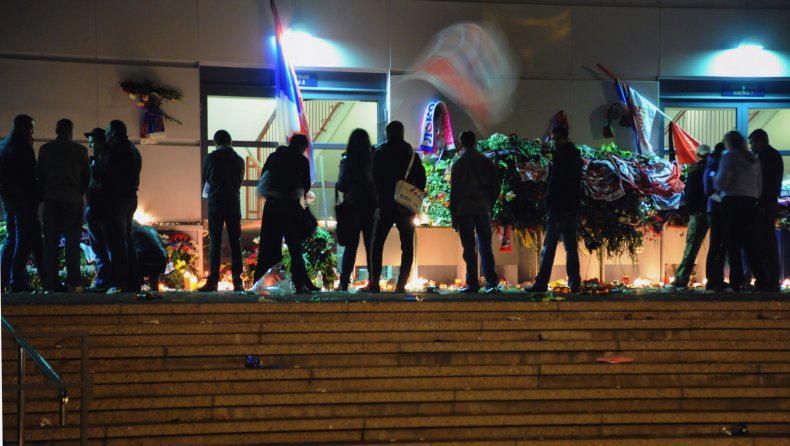 The Lokomotiv club said that, despite the mishap, it is not considering delaying or canceling any upcoming hockey games at the venue, nor is it considering moving them to other venues. The club is scheduled to host its first game of the season at Arena-2000 on September 7, when Lokomotiv will face Neftekhimik.
"The surface of the ice is not badly damaged, and at the first home matches of the regular season, most likely, there will be a different display of time and score - there is an option with a banner around the perimeter," local commentator Anton Vasyatin wrote in a Telegram post.
According to Sports.ru, the venue opted to replace its previous video screen cube after the previous one began to show its age after 11 years of use. The outlet noted that it was a considerable feat to get the needed materials for the replacement structure, given the multitude of international sanctions imposed against Russia after its invasion of Ukraine.
Newsweek reached out to Lokomotiv Yaroslaval for comment.
Yaroslavl is roughly 261 miles northeast of Moscow and has a population of nearly 600,000. The Lokomotiv club plays in Russia's top hockey league, the Kontinental Hockey League, and has won three league championships. In 2011, the club gained international attention when the entire team was killed in a plane crash.