Coolest Gifts for Cat and Dog Lovers This Year
And just like that, the holidays are here. That means colder temperatures, shorter days and less time to find that perfect holiday gift for your loved ones. This year, our holiday celebrations might look a bit different but it is still important—maybe even more than ever—to show those we love we are thinking of them. And that goes for the pets in our life.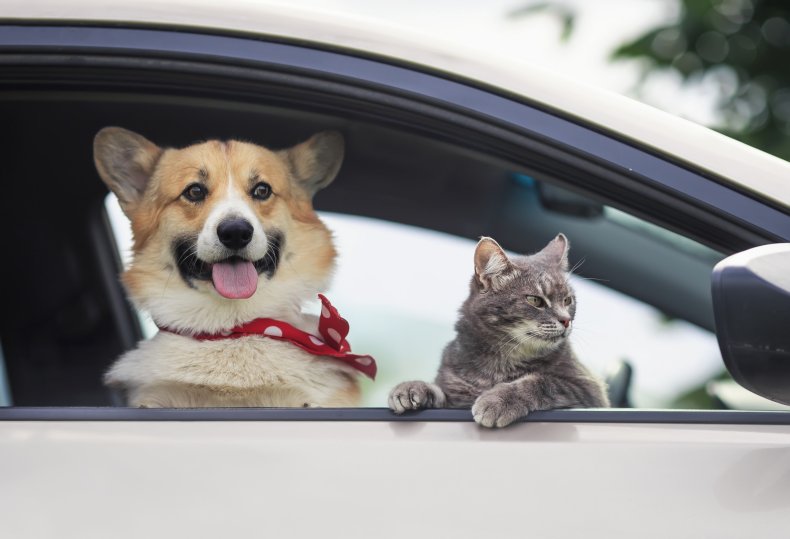 Though homes might not be filled with human family members, it is possible that a new addition in the form of a four-legged friend has made an appearance. During the pandemic, there was a boom in pet adoptions as many Americans were left isolated due to the pandemic. Looking for companionship, many people turned to pet adoption.
So while you're shopping for the humans in your life, take a look at these picks for creative ways to make your pet feel loved this holiday season. From a dog DNA test to their very own noise-canceling headphones, here are holiday gift ideas for your furry friend or the pet lovers in your life.
Dog Seatbelt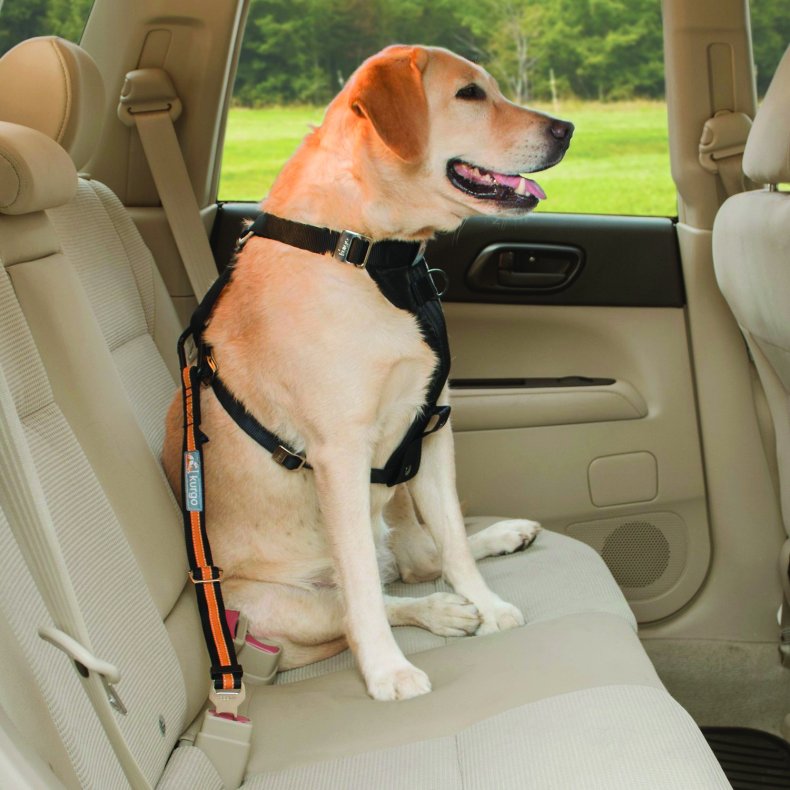 There's no better backseat driver than one who can't give their two cents. Whether it's for an upcoming road trip or just a drive around the block this gift can help you feel a bit safer driving with your four-legged friends. We all know dogs love sticking their heads out of windows and feeling the breeze in their fur, but this harness will allow you to keep both hands on the wheel and both eyes on the road without worrying about the pup on board.
Cat Window Perch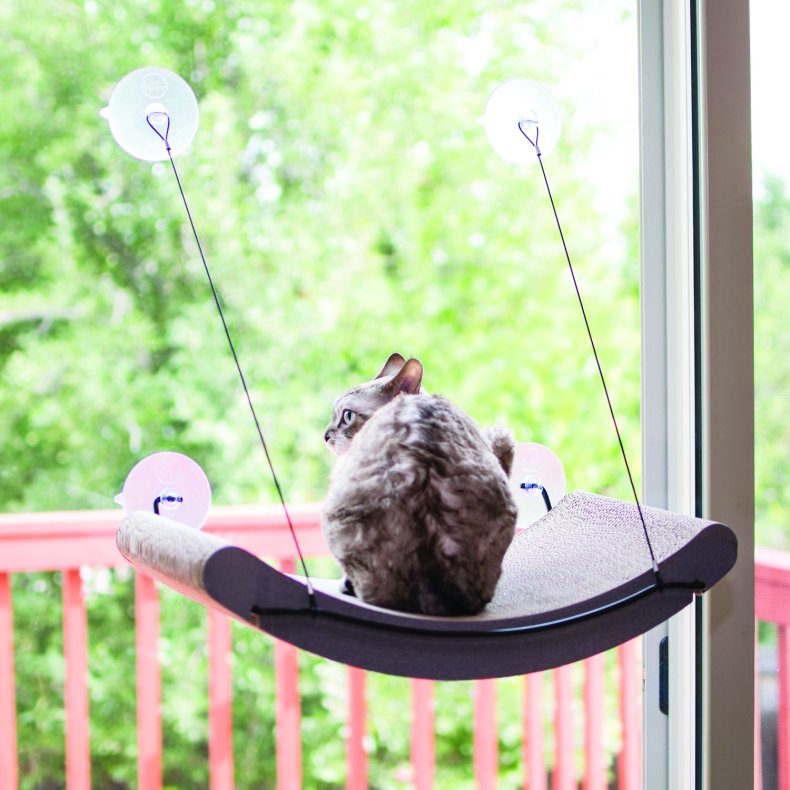 For those of us who prefer to hear a meow than a roof each morning, this gift might be perfect for you. Cats often like to find quiet spots to sit and bask in the sun or really just anywhere comfortable enough to catch a few zzzs. This window cat perch gives felines a little exercise as they finagle their way onto this ledge and then, of course, the perfect spot for an afternoon nap.
Noise Canceling Headphones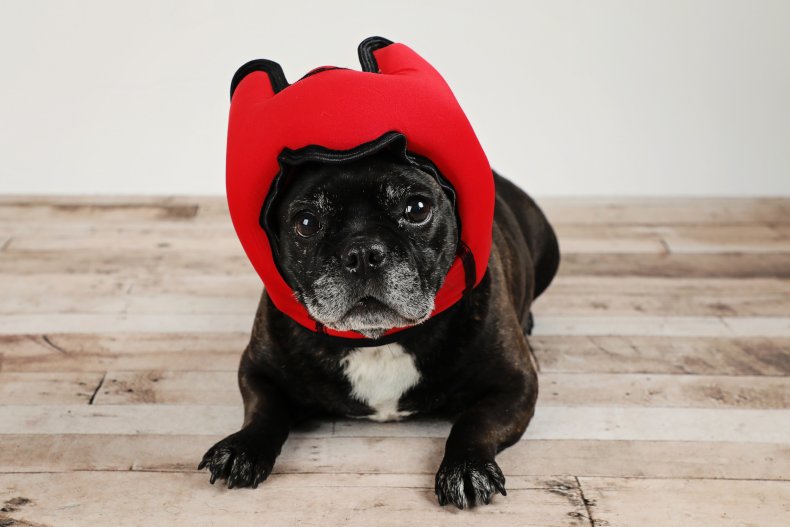 Noise-canceling headphones have become more essential in recent months as many of us have had to work from home with loved ones or roommates, but what about for your pets? Dogs can be notoriously sensitive to sound. Think Fourth of July fireworks—not a fun night for most pups. More common are thunderstorms or construction sites that might leave your furry friend in a bit of a panic. These noise-canceling headphones for dogs help cut out the frequencies that drive dogs wild while keeping them calm.
BarkBox Subscription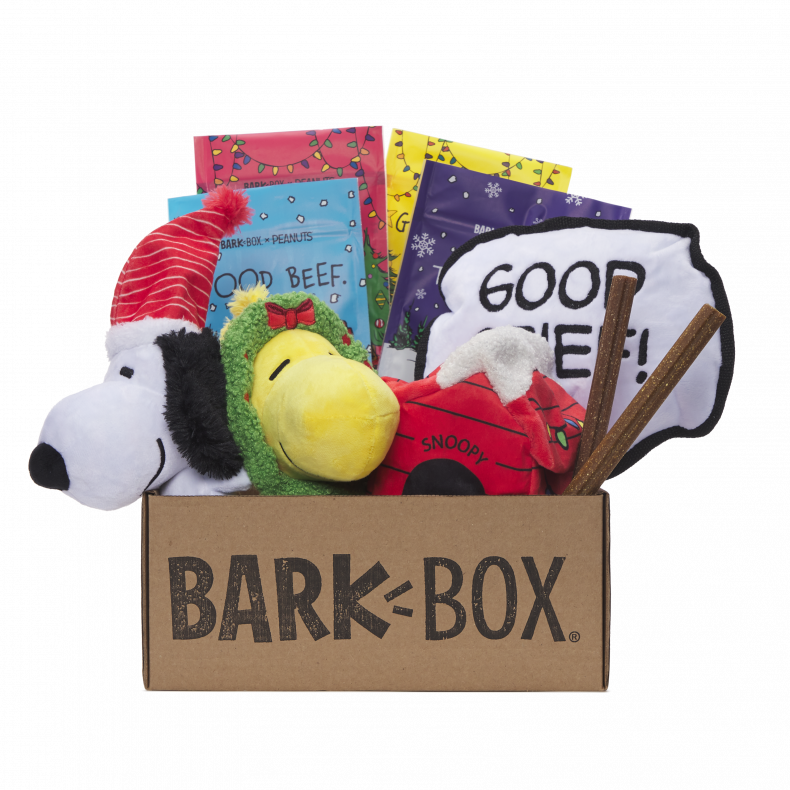 Subscription services can give us something to look forward to each month amidst days that often seem all too familiar. Well, what about the same for your pet—don't you think they get tired of the same old routine? This subscription sends in different surprises for your dog each month. Prizes range from treats to toys and for the holiday season they have released a special edition Peanuts box filled with Snoopy-themed gifts.
Furbo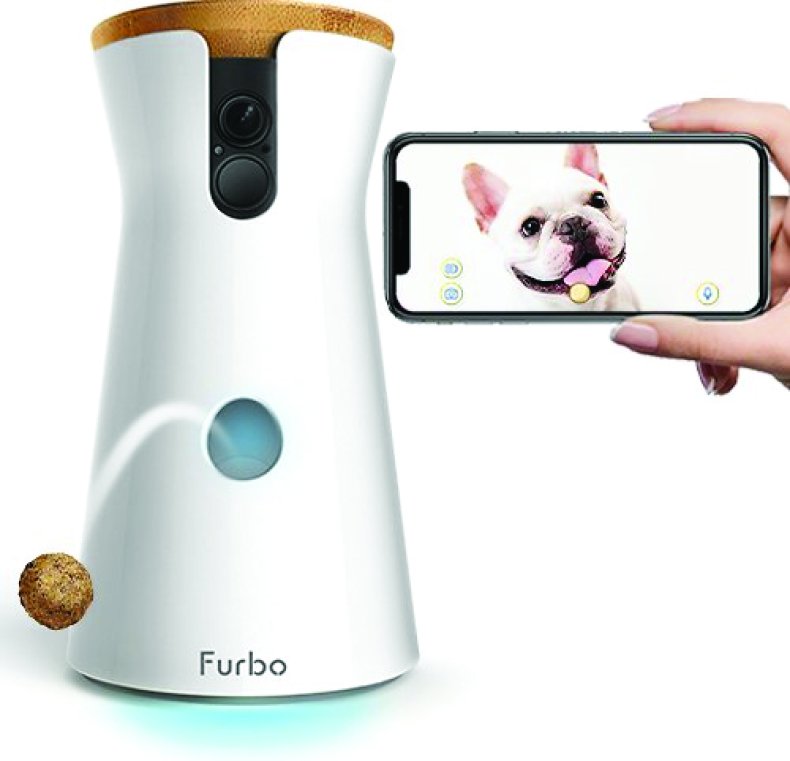 Our pets have become as much part of our work days as conference calls and email chains in the last few months, but what about when companies begin asking employees to go back into the office? Well, this nanny cam—for pets—might be just the thing to keep an eye on your sidekicks from afar. It is aimed more at dogs than cats due to its treat-throwing feature which can toss your puppy a treat from your desk.
Sneaker Cat Bed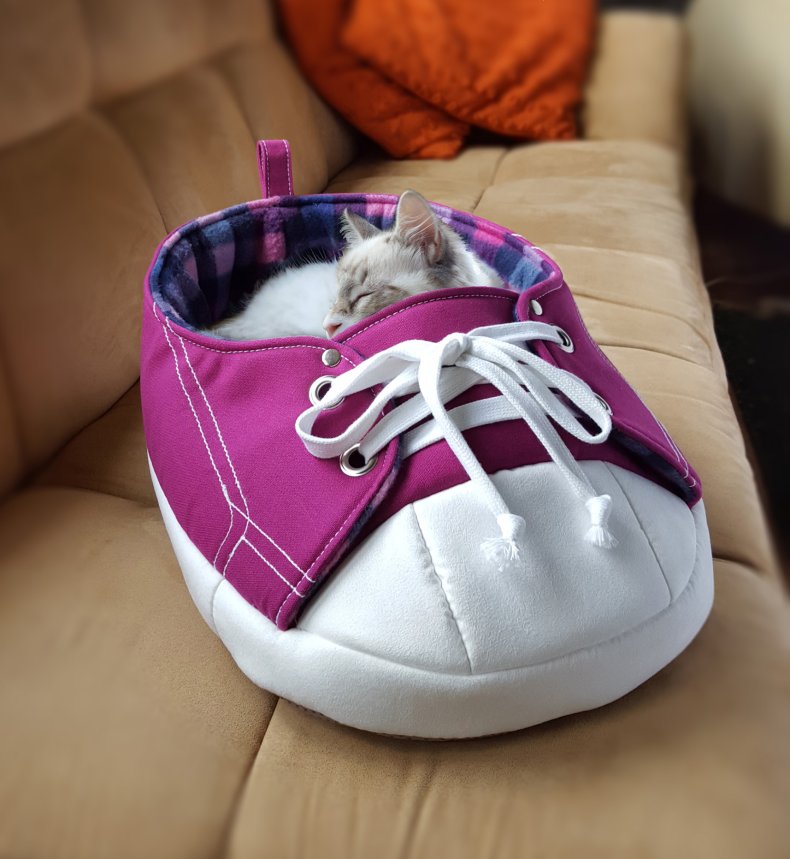 While dogs might be the ones with a reputation to gravitate toward old shoes, this bed will have your cat snuggled up all day long. Shaped as your favorite sneaker, this bed is fluffy and cozy and everything a cat looks for in a napping spot. The interior is removable for quick and easy cleaning and fits felines up to 11 pounds.
Dog-Friendly Ice Cream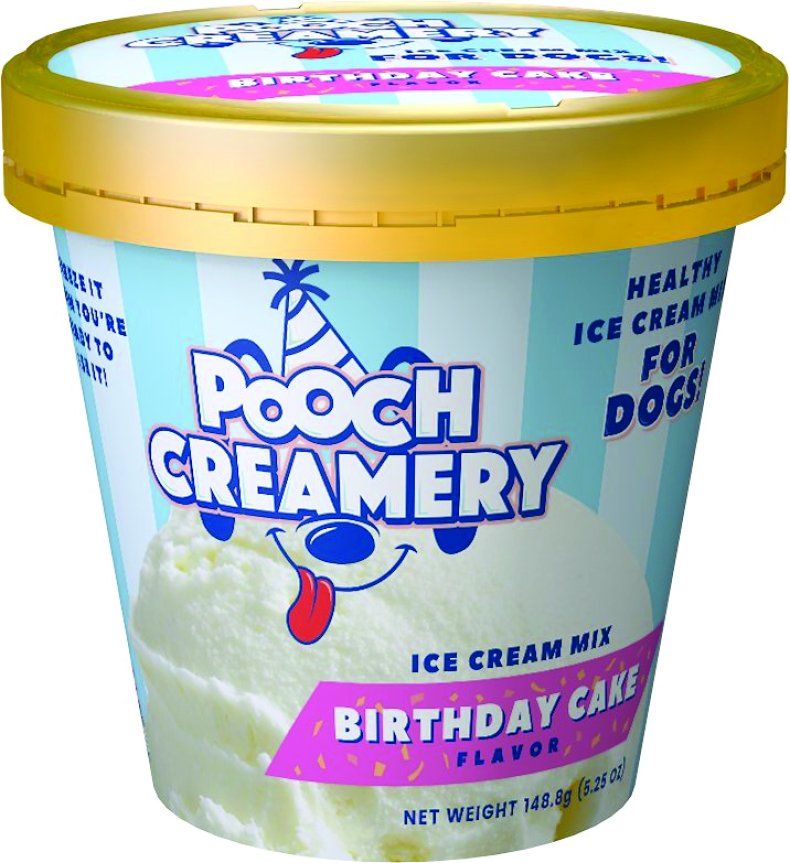 As hard as it is to resist, we know that most human foods should be kept away from dogs. Well, the good folks over at Pooch Creamery decided to help this problem by creating dog-friendly ice cream. So the next time you crack open your freezer for a midnight snack, your furry-pal can be right next to you enjoying a sweet treat themselves.
If My Pet Could Talk Book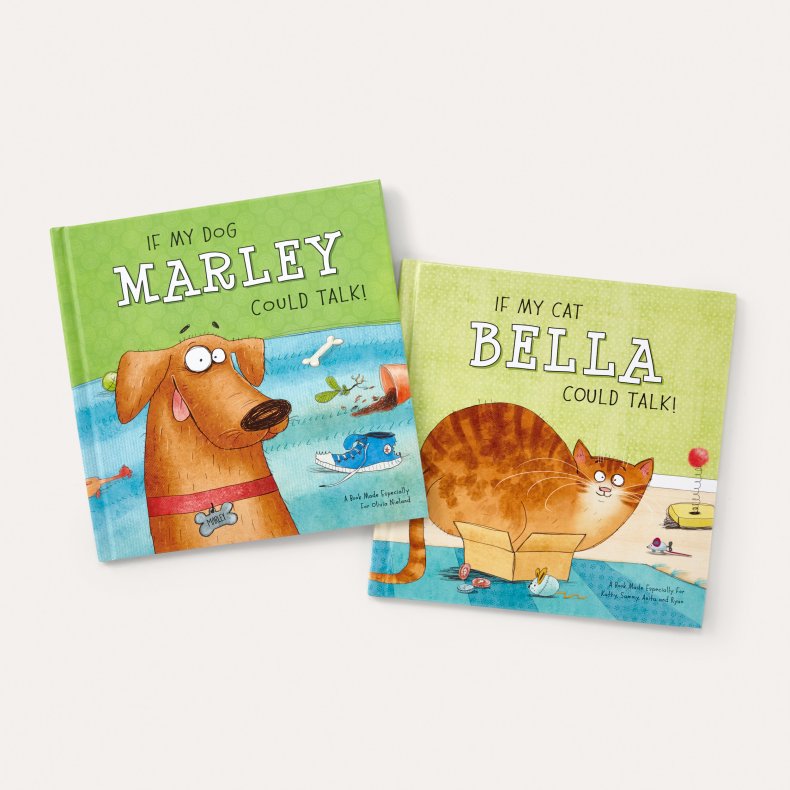 Have you always wondered what your pets would say if they could talk? Well, this book gives you a little glance into what that might look like. Geared more toward the little ones in your home, this personalized picture book tells a cute story of what it would be like if you and your four legged pal could chat with you and your family.
Noxgear LightHound LED Illuminated & Reflective Dog Harness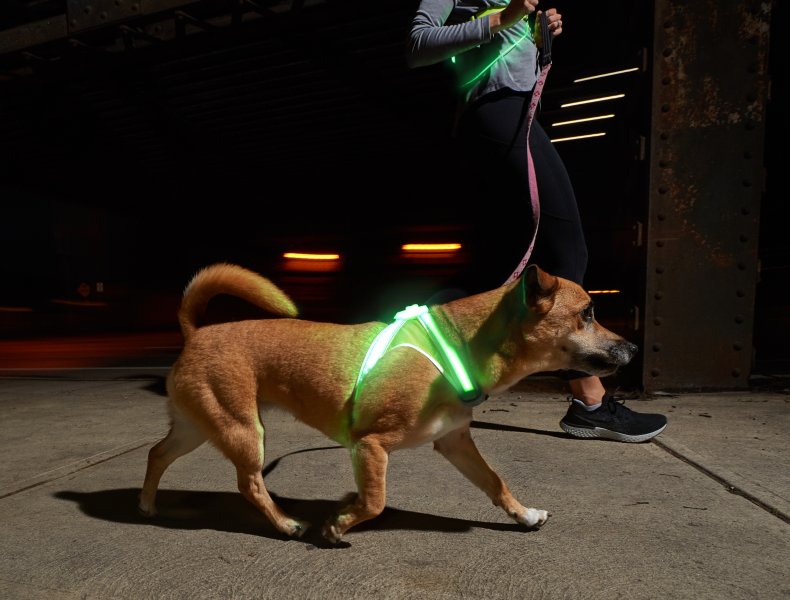 Though it's easier to fit in a midday run now that many workdays consist of jogging in from your living room, for those who prefer to run at dusk this gift is perfect. Why not combine your daily workout with your dog's night walk and turn it into an activity for you both. In order to do so safely, this harness lights up so that your dog is sure to stand out.
Roomba s Series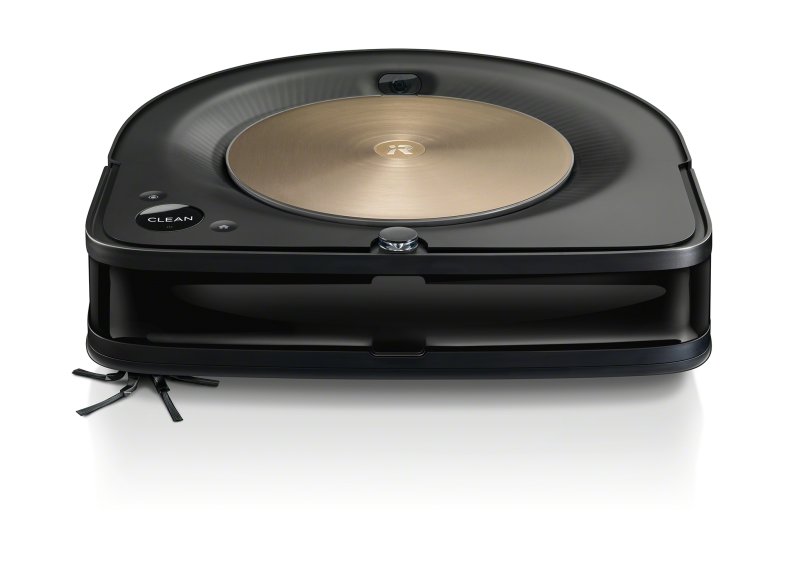 As much as you love your pet, you probably don't love their fur being left everywhere. So, yes, this gift is really more for the human than the pet—but a happy human means a happy house, right? Roomba, which comes in many models for all households and budgets, allows you to keep your floors fur free. This robot vacuum will run even when you're not home, and this particular model, which is the most powerful of the options, not only picks up pet hair, it also traps mold, pollen and dust-mite allergens so that they are not released back into the air.
Dog DNA test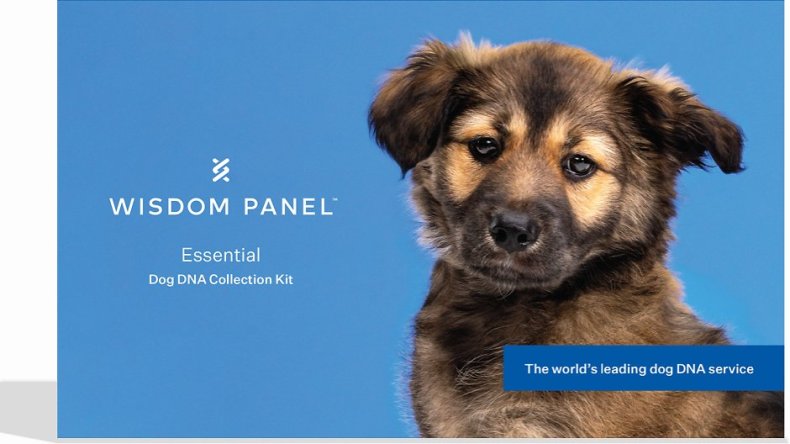 At-home health and ancestry tests like 23andMe have taken off as a way for people to figure out where their families come from—looking even further back than your grandparents' old photo albums. Now, not only can you find out your genetic makeup—you can also do the same for your dog. DNA tests like WidsomPanel can look at your dog's DNA and look into what combination of breeds it is made up of or if it has any genetic conditions that you should be made aware of.