Thinking of Adopting a Pet During COVID-19? Here's What to Know
When COVID-19 first appeared in the United States, almost a year ago, there was no telling what the year would have in store. After the toilet paper and hand sanitizer hoarding subsided, people settled into lockdown life living—learning how to cook sourdough, socializing over Zoom happy hours, and for many finally getting a pet to keep them company.
With so many people confined to their homes, often with very little social interaction, it's no surprise that people have sought companionship in pets. Additionally, with so much more time at home, it could be the perfect time to take on the commitment of fostering or adopting a pet. In the first few months of the pandemic, shelters across the country were seeing a boom in fostering. One shelter in California even reported being completely empty in April, according to Wired.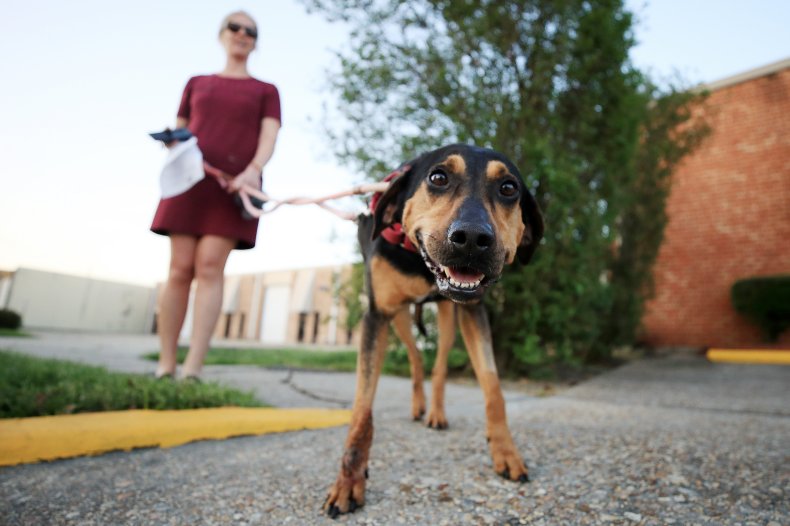 No matter what, it is always better to adopt your four-legged friend rather than buy one from a pet store. This is for many reasons including helping to stop estimated 1 million dogs and cats, according to the Humane Society of the United States, who are euthanized each year due to over crowding in shelters as well as discouraging the operation of puppy mills.
During the spring, there was a strain on shelters in due part to reduced staffing leading to a larger push in encouraging people to bring foster animals into their homes.
Kelly DiCicco, manager, adoptions promotions at the ASPCA Adoption Center, tells Newsweek that in the first few weeks of stay-at-home orders, they saw a nearly 70 percent increase in animals going into foster homes in both the New York City and Los Angeles foster programs, compared to the same period in 2019. There was also an increase of around 400 percent when compared with 2019 in the amount of people who completed the online foster application during the first two months of the pandemic.
Though many people would likely enjoy having a pet around, with so many external strains being placed on people around the country, how do you know if now is the right time to make the commitment of fostering—or adopting—a new pet. Here are a few things to keep in mind before fostering or when making the decision to become a forever parent to your furry friend.
Does Your Daily Routine Allow for the Time It Takes to Care for a New Pet?
One thing that often gets in the way of making the decision to foster an animal is the time commitment involved in caring for another living thing. While working from home allows for inherently more time to spend with your new animal, it is still important to think about what your daily routine looks like.
DiCicco reminds hopeful adopters to think about what their neighborhood and home are like under more "normal circumstances" and to find ways to give your pet a taste of that so as to not come as a shock down the line. "Make sure your pet is introduced to new experiences, objects, places and people in a fun, positive way that allows them to feel safe," DiCicco tells Newsweek.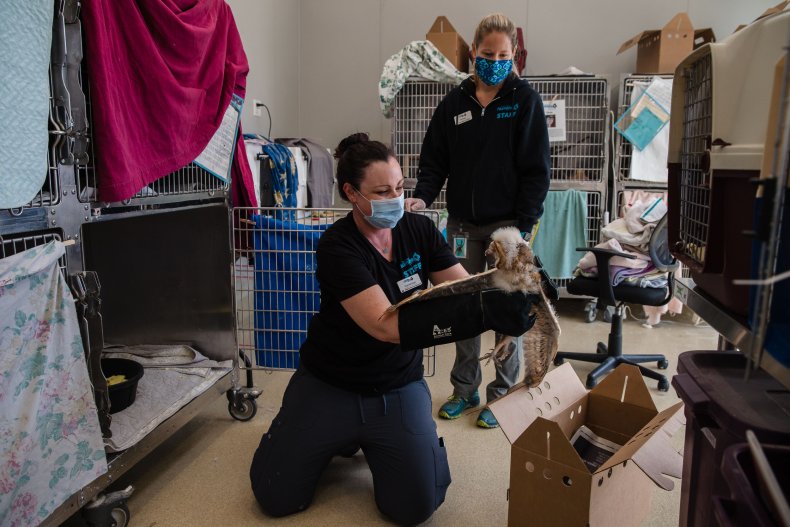 Ask Questions and Keep an Open Mind
Though you might have the picture of a "perfect pet" in your head, it is helpful to keep an open mind when stepping into a shelter because dogs and cats there come in all shapes, sizes and ages. Though some breeds might have a reputation to be less obedient, or less friendly, just like humans—all pets are different. "When adopting from a shelter, you can often learn more about the animal you are considering bringing home, including their background, energy level, and how they might get along with other pets in the home," DiCicco tells Newsweek.
"Adopting an animal from a shelter or rescue organization—no matter the species, breed or size—can save more than one life by freeing up valuable shelter space and resources for other animals in need." So, while they might not fit the physical description of what you thought you were looking for, you never know which animal will steal your heart.
Consider Consulting a Trainer Sooner Rather Than Later
This one might come as a shock to new pet owners (or adopters) but DiCicco says that sometimes consulting a professional might be helpful when you and your pet are first getting used to one another.
"Pet parents often seek out a trainer or behaviorist as a 'last resort', but many times problems can be prevented by consulting with a professional early on," she tells Newsweek. "The trainer or behaviorist can provide you with tips and tricks for helping your new pet, regardless of their age, adjust to your home."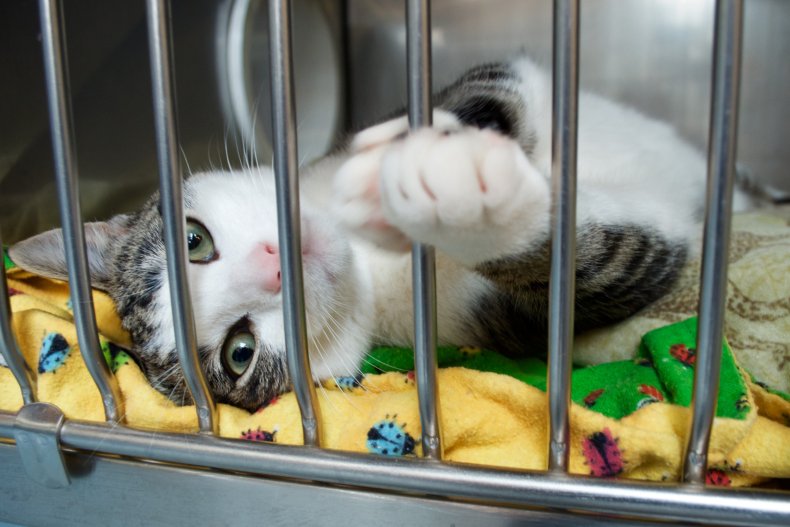 If and When Work-From-Home Orders Lift, Will Your Pet Still Get the Care it Needs?
Though it often feels like this collective pause will never end, with a vaccine in sight, the country will hopefully turn a page in the upcoming months. That means that while some companies have announced that work-from-home will be the new normal, some employees will have to return to work leaving their pets behind.
So, remember, try to adjust your new pet—and this probably applies more to dogs than cats—to spending less time with you, or introducing them to places and people they might meet once you have to go back to the office. "Once our regular work routines and other activities commence again, your dog or cat may be left confused or lonely and wondering why everyone is rushing out the door instead of spending time at home," DiCicco tells Newsweek. "A sudden decrease in time with the family can be difficult for pets, especially if they have become accustomed to having people with them at all hours of the day." To that note, think about how you will adapt yourself. Do you have it within your budget to hire a dog walker if your pup requires a mid day walk—or two? Once you have more things on your plate, will there still be adequate time for your furry new friend.
After an already busy few months of animal shelters around the country, as the cold weather moves in, that will mean more animals seeking a warm place to call home. So, if fostering or adopting a pet has been on your mind, now might be the time to schedule a trip to your local shelter and see if anyone catches your eye.